SC rues people dying in illegal high-rises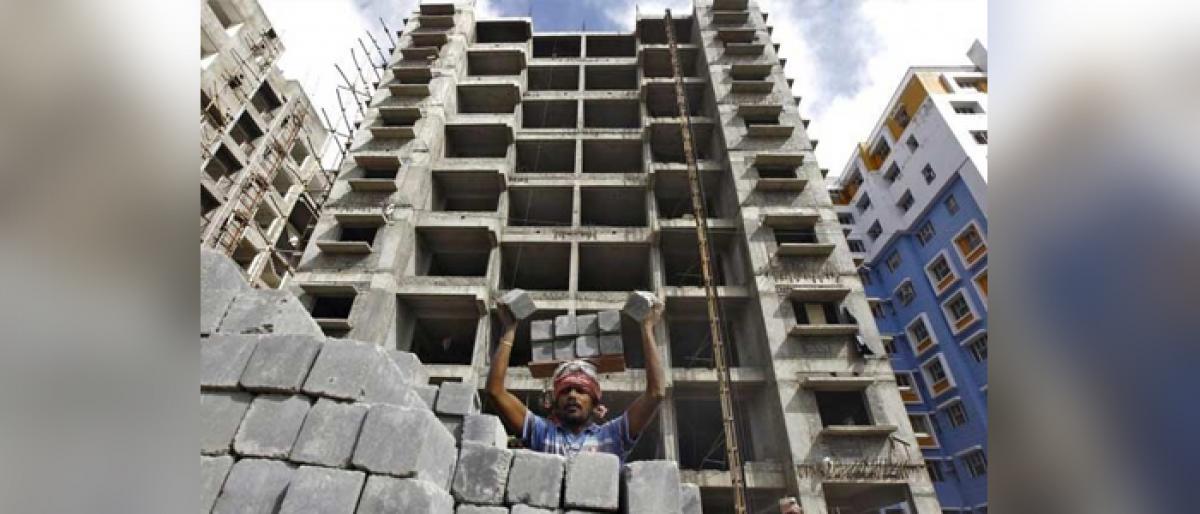 Highlights
Taking strong note of the recent fire incident in a posh Mumbai highrise that claimed four lives, the Supreme Court said the people were dying in illegally constructed buildings that have no relevant certificates or clearances
Sans occupancy certificate and clearances
New Delhi: Taking strong note of the recent fire incident in a posh Mumbai high-rise that claimed four lives, the Supreme Court said the people were dying in illegally-constructed buildings that have no relevant certificates or clearances.
Referring to the incidents of Bawana factory in Delhi and the Kamala Mills in Mumbai, the apex court said unregulated constructions were being rampantly carried out in the hope that "someday such buildings will be regularised".
A bench of Justices Madan B Lokur and Deepak Gupta expressed concern over illegal constructions and wondered how such high-rises were being allowed to be constructed with no clearances from the authorities.
"People are dying in these unauthorised constructions. You see what happened in Mumbai's Parel where a fire broke out in high rise building two days back.
We have read somewhere that the building did not have an occupancy certificate. How are these high-rise buildings being allowed to be built," the bench sought to know.
The top court, which is dealing with a matter related to unauthorised construction in Delhi, said "it is actually a sorry state of affairs if we look other parts of the country".
"We are dealing with the issue of Delhi, but what is happening in rest of the country is equally worrying. Shall we start taking the matter city-wise for Mumbai, Calcutta or Chennai," the bench asked.
Additional Solicitor General ANS Nadkarni concurred with the views of bench and said these high-rises were being built due to "large-scale corruption in town-planning departments and civic bodies."
To this, the bench said "then what is the government doing if there is so much corruption. Tell us what steps are being taken by it. If we take certain action, you say it is judicial activism".
The court said that people were staying in such buildings for years and one fine day they are told that the building where they are residing have no occupancy certificate.
"Something or the other has to be done. It can't go on like this way as people are dying", the bench said.
Senior advocate Ranjit Kumar, who is amicus curiae in the matter, drew the attention of the court to the recent incident of a building collapsing in Shahberi village of Greater Noida in Uttar Pradesh and said over half a dozen people were killed.
"Unregularised constructions are being done with a hope that someday such buildings will be regularised. Just see the incidents of Bawana in Delhi, Kamala Mills in Mumbai, it seems no lesson has been learnt," the bench observed.
Nadkarni said that respective high courts should be asked to look at all the unauthorised constructions in their jurisdiction. The bench took on record the report of the Monitoring Committee which is overseeing the sealing drive in Burari area of North Delhi.
The report said there were over 24 un-regularised residential buildings which have been given provisional regularisation certificates and large-scale encroachment has taken place on the lands of Delhi Development Authority and Forest Department.
Several multi-storied residential and commercial buildings have come up in the agricultural lands and 800 godowns and industrial units are being run in the residential areas, it said, adding that action has been taken against 25 such illegally constructed buildings.
The bench directed the Special Task Force (STF), constituted on April 25 following the court's order to oversee enforcement of laws on illegal constructions in Delhi, to take into account the report of Monitoring Committee.
It directed the STF to initiate action against the illegal structures in compliance with the court directions.
On July 18, the apex court had directed that there would be "no stopping of sealing or demolition" of unauthorised constructions in Delhi after the Centre said it had not given any instructions to the civic bodies to go slow or stop the sealing drive against offending structures.
It had said that construction activity be stopped with "immediate effect" wherever any unauthorised construction was noticed or booked by authorities concerned in the national capital.
The top court is dealing with the issue of validity of Delhi Laws (Special Provisions) Act, 2006 and subsequent legislations which protect unauthorised constructions from being sealed.