J&K family argues with jawans for opening fire inside house during search ops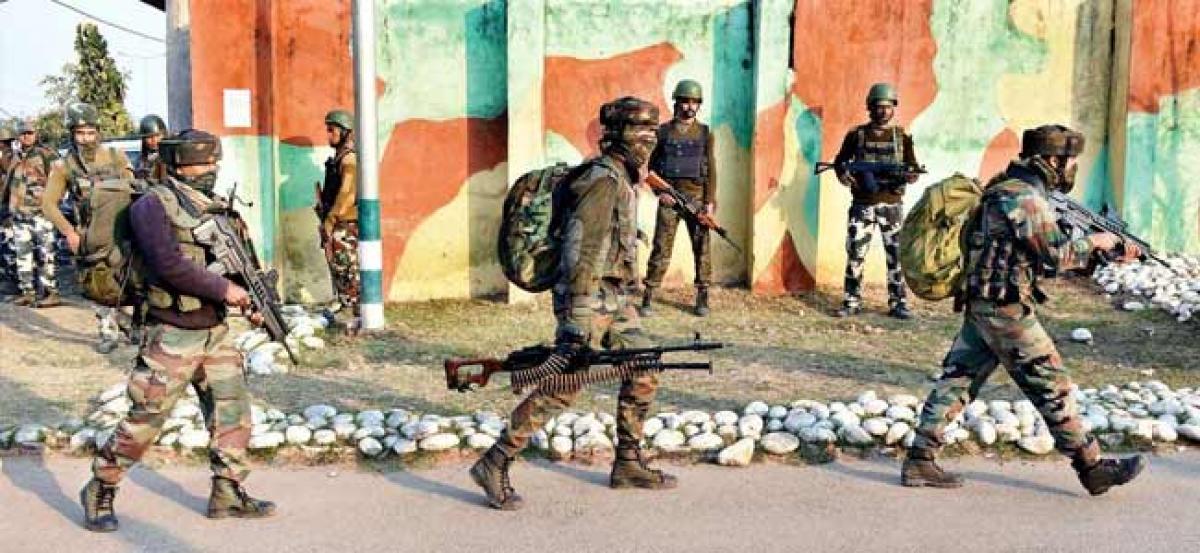 Highlights
A video has gone viral on social media here in which a family is seen confronting a security forces team for allegedly opening fire inside their house during a search operation in Kupwara district of Jammu and Kashmir
A video has gone viral on social media here in which a family is seen confronting a security forces team for allegedly opening fire inside their house during a search operation in Kupwara district of Jammu and Kashmir.
The video, which is being widely circulated on social media platforms like Facebook and WhatsApp, shows a man repeatedly asking the security forces personnel why did they open fire inside his house.
"Why did you open fire when there was no one inside? Which law allows you to do this? What authority do you have to harass us inside our homes?" the unidentified man can be heard asking in the video.
One of the security forces personnel, probably an officer, is seen trying the calm the agitated man, his family members and neighbours.
"It was an accidental fire. No one was hurt," he says.
However, the response failed to pacify the house-owner who can be seen asking the officer, "What would you do if someone would have been hit by the bullet? If you want to kill us, then shoot us directly." Police and army officials refused to confirm or deny the authenticity of the video.