Modi used soldiers' sacrifices to garner votes: Congress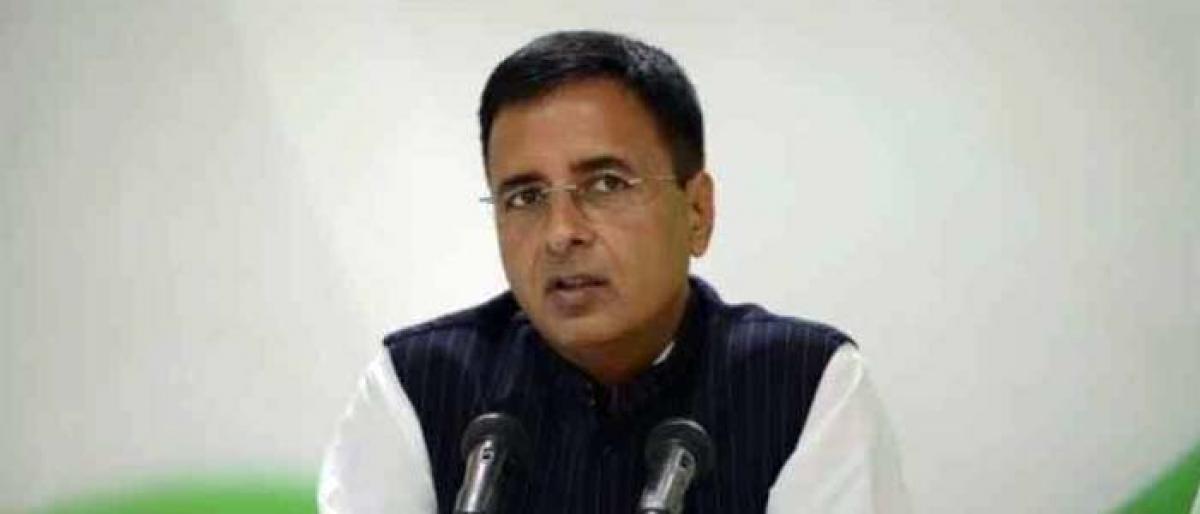 Highlights
The Congress on Friday slammed the Central government for celebrating Parakram parv on the second anniversary of the 2016 surgical strike, accusing Prime Minister Narendra Modi and BJP of always using soldiers as a tool to garner votes
​New Delhi: The Congress on Friday slammed the Central government for celebrating "Parakram parv" on the second anniversary of the 2016 surgical strike, accusing Prime Minister Narendra Modi and BJP of always using "soldiers as a tool to garner votes".
The government had earlier decided to observe "Parakram Parv" from September 28-30, commemorating the valour and sacrifice of the armed forces, on the occasion of the anniversary of the cross-LoC (Line of Control) military strikes.
The Congress said the 2016 attack was not the first time that India had inflicted surgical strike and listed a number of such attacks carried out in the past.
"We are proud that our forces have successfully conducted multiple 'surgical strikes' over last two decades, particularly post the year 2000 -- January 21, 2000 (Nadala Enclave, across the Neelam River); September 18, 2003 (Baroh Sector, Poonch); June 19, 2008 (Bhattal Sector, Poonch); August 30-September 1, 2011 (Sharda Sector, across Neelam River Valley in Kel); January 6, 2013 (Sawan Patra checkpost); July 27-28, 2013 ( Nazapir Sector); August 6, 2013 (Neelam Valley); January 14, 2014 (Army Chief, General Bikram Singh's statement qua surgical strike on December 23, 2013); September 28-29, 2016 (DGMO's statement)," Congress leader Randeep Surjewala said.
He accused the Central government of "compromising national security", saying in 52 months of its ruling the country, Jammu and Kashmir alone has lost "414 security personnel and 259 civilians in Pakistan-sponsored terrorism".
He challenged Modi to concede that he has "failed" in keeping the borders secure by allowing a "500 per cent increase in ceasefire violations by Pakistan, since May 2014".
"Where is the '56-inch chest' missing as Pakistan commits more than 3,000 ceasefire violations at the LoC and international border?," he said.
He alleged that Modi "squandered national interests by arbitrarily reducing the number of (Rafale) fighter aircrafts required by the Indian Air Force (IAF) from 126 to 36", and buying the aircraft at 300 per cent higher price than its original cost at the time when the deal was struck by the previous United Progressive Alliance (UPA) government.
Surjewala accused the government of meting out a "step motherly treatment" to the armed forces by slashing the defence budget to 1.58 per cent of the GDP, which was "lowest since 1962", and also of neglecting a report of Parliamentary Standing Committee on Defence, which exposed that "68 per cent" of the Army's equipment were "vintage" and that there was no money to buy emergency weapons.