Blow-ups of Mahatma Gandhi in Government buildings soon in Delhi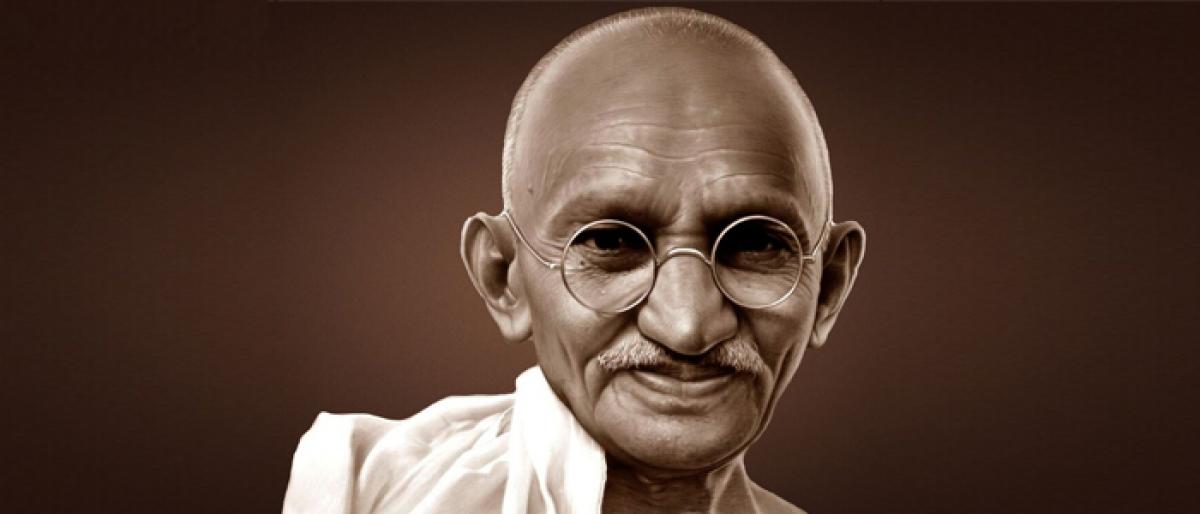 Highlights
The Central Public Works Department will put blowups of Mahatma Gandhi in government buildings in the national capital as part of his 150th birth anniversary celebrations, officials said on Saturday
New Delhi: The Central Public Works Department will put blow-ups of Mahatma Gandhi in government buildings in the national capital as part of his 150th birth anniversary celebrations, officials said on Saturday.
The agency maintains around 80 central government buildings in the city.
An official of the Central Public Works Department (CPWD) said around 400 blow-ups of Gandhi have so far been provided by the Cultural Ministry.
In June this year, the government had set up an Executive Committee (EC) under the chairmanship of Prime Minister Narendra Modi to "spread Mahatma Gandhi's legacy" among the people at the national and international level.
"We will place blow-ups of Gandhi with frame in all government buildings that are maintained by the CPWD in Delhi.
"All entry and exit gates of the office complexes as well as on the entry gates of the office buildings will have blow-ups of the nation's father," the official said.
He also said that CPWD Director General Prabhakar Singh has directed chief engineers concerned to fix the blow-ups immediately.