PM Modi is Ambani's ''watchman'', Congress will waive off farm loans: Rahul Gandhi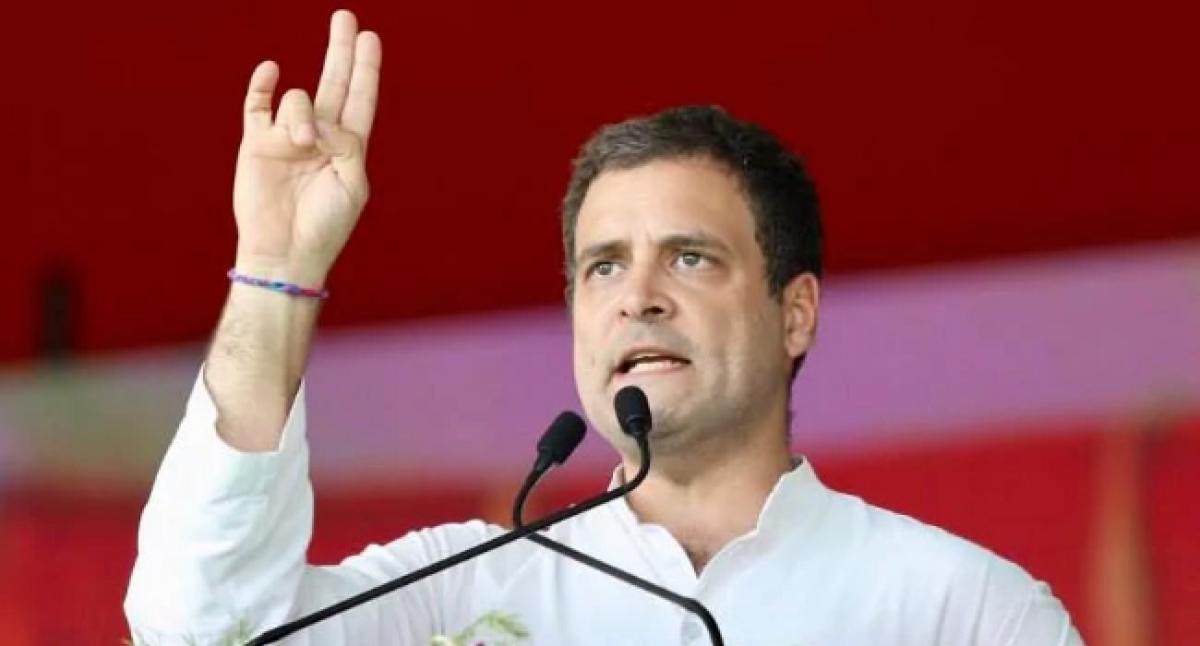 Highlights
Wardha The Congress president Rahul Gandhi garlanded a statue of the father of the nation near the district collectors office to mark the beginning of Mahatma Gandhis 149th birth anniversary celebrations
Wardha: The Congress president Rahul Gandhi garlanded a statue of the father of the nation near the district collector's office to mark the beginning of Mahatma Gandhi's 149th birth anniversary celebrations. He then led a rally — Gandhi Sandesh Yatra — to Circus Ground, at a distance of about 3 kilometres."The Modi government is a proven failures. Whatever it had promised before elections, it has not fulfilled," said Rahul.
Congress President once again instigated a devastating attack on Prime Minister Narendra Modi and his party for crony capitalism and described him as industrialist Anil Ambani's "watchman". Addressing a public meeting here, he promised to swear-off farm loans and provide jobs to youth.Objecting to PM's union with Mahatma Gandhi, he said, "Modi wrote an article today on the Mahatma. Mahatma Gandhi only spoke the truth but Modi tells only lies. He had said that he would provide 2 crore jobs per year, deposit Rs 15 lakh in account of each person and many other things. What happened to them," asked the Congress leader. Engaging to the public, Gandhi said, "You have tried Narendra Modi, but now you have come to know that he only speaks his 'mann ki baat' but doesn't listen to your 'mann ki baat'. If you bring Congress back in power, we will listen to you and your problems," he said.
The former president of France also says that government told them to involve Ambani's company instead of Hindustan Aeronautics Limited (HAL)," said Rahul, adding that Modi was the "watchman of Anil Ambani instead of the nation".
"Mahatma Gandhi taught us how to fight with world's biggest power (British) using non-violence, Modi and his government is only spreading violence and trying to divide nation in name of caste, religion and other things. We have to fight against this government," he said.
He hit the government over the Rafale fighter plan deal pointing out that till date Anil Ambani's company had not made single fighter plane. "His company owes the banks Rs 45,000 crore and still he gets a Rs 30,000 crore contract. This government waived off Rs 3.30 lakh crore debt of top 15 to 20 industrialists but has no money to provide loan waiver for farmers.
Rahul castigated the actions taken against protesting farmers at UP border."The farmers' demands are justified. The price of soyabean has dropped to Rs 2,500 per quintal from Rs 4,500 during our time. Cotton used to fetch Rs 6,000 during our regime but today it is Rs 3,500," he said.