Man hurls slipper at Bihar Chief Minister Nitish Kumar; arrested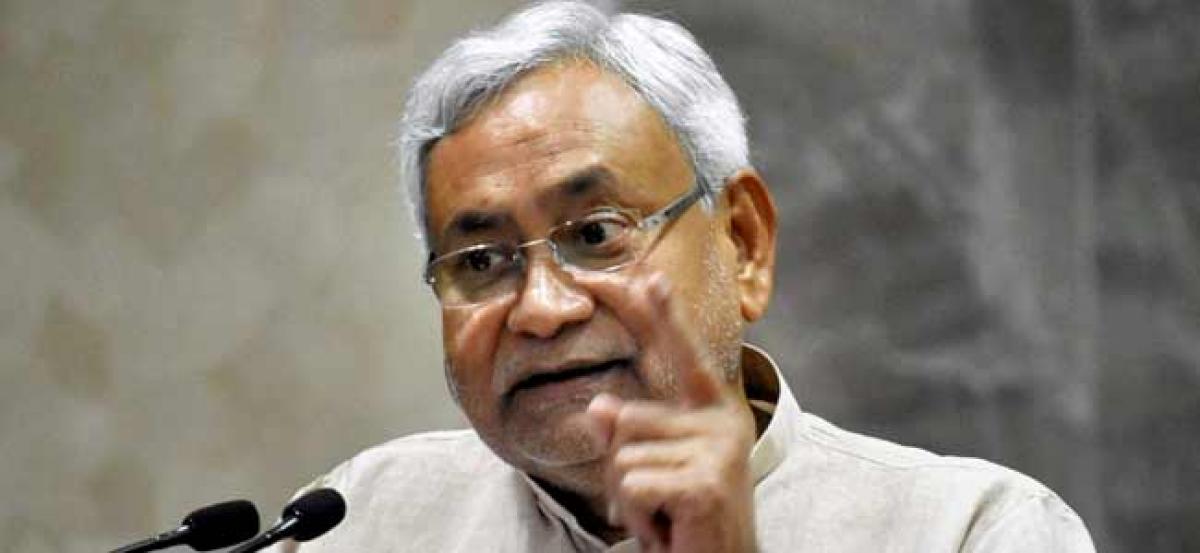 Highlights
A man hurled a slipper in the direction of the podium where Bihar Chief Minister and JD U national president Nitish Kumar was seated with other senior party leaders in Patna on Thursday
Patna: A man hurled a slipper in the direction of the podium where Bihar Chief Minister and JD (U) national president Nitish Kumar was seated with other senior party leaders in Patna on Thursday.
Though the slipper did not reach the stage and landed among the gathering, the party supporters slapped, punched and kicked the accused, who identified himself as Chandan, police said.
Chandan was then whisked away by police personnel.
The incident took place when Kumar was seated on the podium with state JD (U) chief Vashishtha Narayan Singh during a 'Chhatra Samagam' (students congregation) organised by the JD (U) at Bapu Sabhagar auditorium on the occasion of the birth anniversary of Lok Nayak Jayaprakash Narayan.
While being taken away by police, Chandan, whose clothes were in tatters and body full of bruises, told reporters, "I had registered my protest against the discriminatory reservation policy which helps even the better off among the SCs, STs and OBCs even as the poorest of the poor among the Dalits have been left to fend for themselves."
The man later said he hailed from Aurangabad district of the state.
Bihar has witnessed a string of protests by anti-reservation activists in the recent past. Several union ministers have been shown black flags and ink thrown on their vehicles at a number of places in the state.