What is behind India's dismal sports show?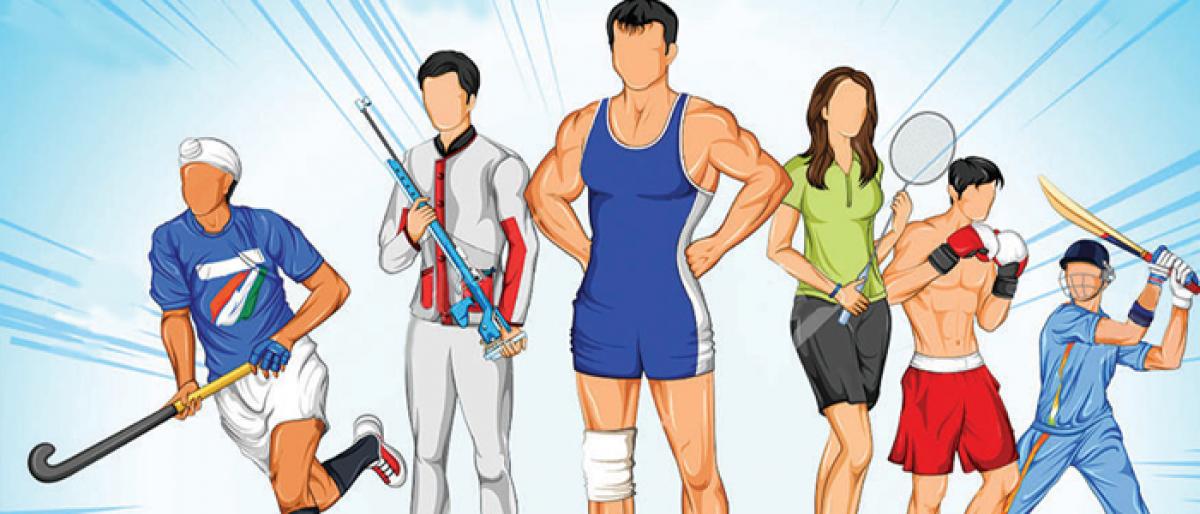 Highlights
There is a general sense of euphoria after the just concluded Asian Games But, actually, there is more reason to grieve for Indian sport
There is a general sense of euphoria after the just concluded Asian Games. But, actually, there is more reason to grieve for Indian sport.
There is cause to rejoice our track and field performance, but overall Indian sport is where it has been for a long time. Since the 1960 Olympics, India has improved only marginally. Which could be the reason why one report suggested that India did extremely well in Jakarta: matching its 1952 Asiad tally! As if such regressive truths are a matter of celebration.
Some minor stats will show how India has regressed or plateaued out. In the 1960 Olympics, China won the same number of medals as India: One silver. Look at where China is now just 50 years after that. By 2000 Sydney, China had got 28 gold medals, a scenario which India cannot even imagine. Other developed and developing countries have done equally well.
There is a direct link between sports performance and per capita GDP. That could be the reason for all South East Asian Tigers to have done much better than India in their sporting achievements.
Indonesia, a small country with some strict Islamic practices which are not really conducive to women participation in sport, got 98 medals with 31 golds in Asiad 2018. Even Iran, which has been crippled by US sanctions for a long time got 20 gold medals and a total of 62 medals. Even DPR Korea ruled by dictators for many years and where even basic freedoms are denied to people got 12 gold medals for a total of 37 medals, at the tenth position to India's eighth.

An analysis of the Rio Olympics shows that 21.5 per cent of the US athletes won gold while for the Chinese this number was 24.8. India's score on this count was minus 1.7. For Asian Games the data will be slightly better, but nothing can hide the fact that India as a nation is a terrible performer on the sporting world stage, especially when compared to its size and economy.
We have consoled ourselves over the years by picking up stray performances like the one by Swapna Barman, Hepthathlon gold winner. The truth is that we have no higher desire, no loftier performance, no larger plan and a very poor strategy, which has crippled our sports growth.
Sports performance is also directly related to sports funding and infrastructure – the reason why advanced nations are always on top. But there is also a keen national desire to excel which is completely absent in India where we are easily satisfied with mediocrity. Look at Australia.
A large majority of its people spend their lives outdoors, cycling, running, swimming or in the park. In India such activities are discouraged and even punished. In an article in the Australian newspaper The Weekend of January 2017, Nicole Jeffrey bemoaned the fact that Australian spending on sport had declined and that is why it won only 8 golds in Rio compared to 17 golds in Athens.
The Australian population is only about 22 million (10 million less that Kerala's) and the four-year budget for Olympic sports planning is $198 million compared to UK's $334 million and Germany's $275 million. India spends one fourth of UK's budget annually, according to indiaspend.com -- that's abour Rs 8 per capita. It is interesting though to note that despite India's crippling poverty (200 million below the poverty line) some among them who just have sustenance living have emerged to become gold medal winners like Barman herself.
While there is no national plan, now private spending is coming into Indian sport like the Quest for Gold which is responsible for close to half of the medals in the Asian Games. Apart from this, general inefficiency and governmental lethargy rules everywhere. Hundred of potential Indian medal winners fall through the cracks because of a callous officialdom.
Smaller Asian countries have shamed India in Jakarta. These countries are better managed and you will not see a Praful Patel in charge of soccer there. Mind you, even India's chef-de-mission BJP MP, Bhushan Saran Singh, could not go with the team because he had a political meeting to attend.
Even in Indian hockey, where we have led the world for long, we now have to play qualifying rounds for the Tokyo Olympics. We lost in hockey precisely due to lack of a better strategy. Our team should have tracked the talented Malaysian goalkeeper's movement patterns. It is unlikely that Indian coach Harender Singh had any such data with him. In Soccernomics, the authors point out that the German team management has a database of 13,000 penalty kicks.
India has so far no high performance centre in any sport, though cricket seems to have one in Bengaluru. Without such a centre where players are trained, data crunched, high-level coaches hired and a higher ambition created, nothing will happen.
Tokyo Olympics 2020 will be a repeat story for us. Imagine, that two of India's most celebrated athletes – Milkha Singh and PT Usha – are the ones who missed the Olympic medal.
- Binoo K John