Sugarcane farmers stage protest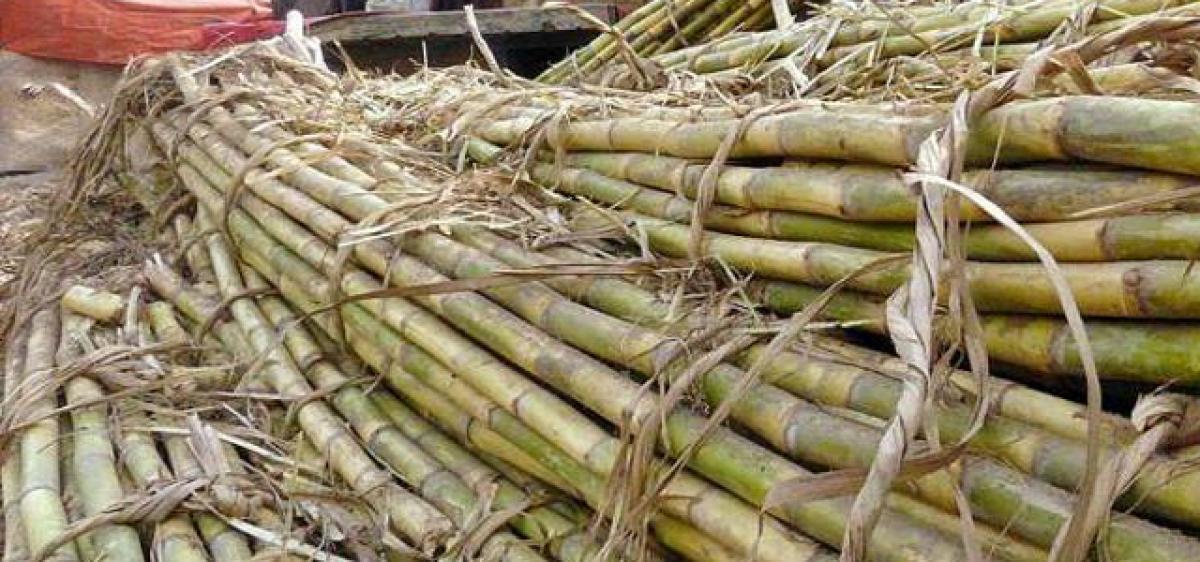 Highlights
They raised slogans calling upon both the Central and the State government to come to their rescue.Anji Reddy strongly criticised the factory management for forcing the farmers to squat in the hot weather during their protest, while refusing to
Sadasivanagar: Sugarcane farmers staged a sit-in at Gayatri Sugar factory located on outskirts of Adlur Yellareddy village at Sadasivanagar mandal in Kamareddy district on Monday demanding Rs.3,500 as support price for a tonne of sugarcane under the leadership of Anji Reddy, president, Bharatiya Kisan Sangh.
They raised slogans calling upon both the Central and the State government to come to their rescue.Anji Reddy strongly criticised the factory management for forcing the farmers to squat in the hot weather during their protest, while refusing to hold discussions with them.
Speaking to the media, Reddy described farmers as the backbone of the nation.He appealed to the factory management to help the farmers by agreeing to their demands, as there should always be a give and take policy between the farmers and the management.