RPL cricket tourney in Khammam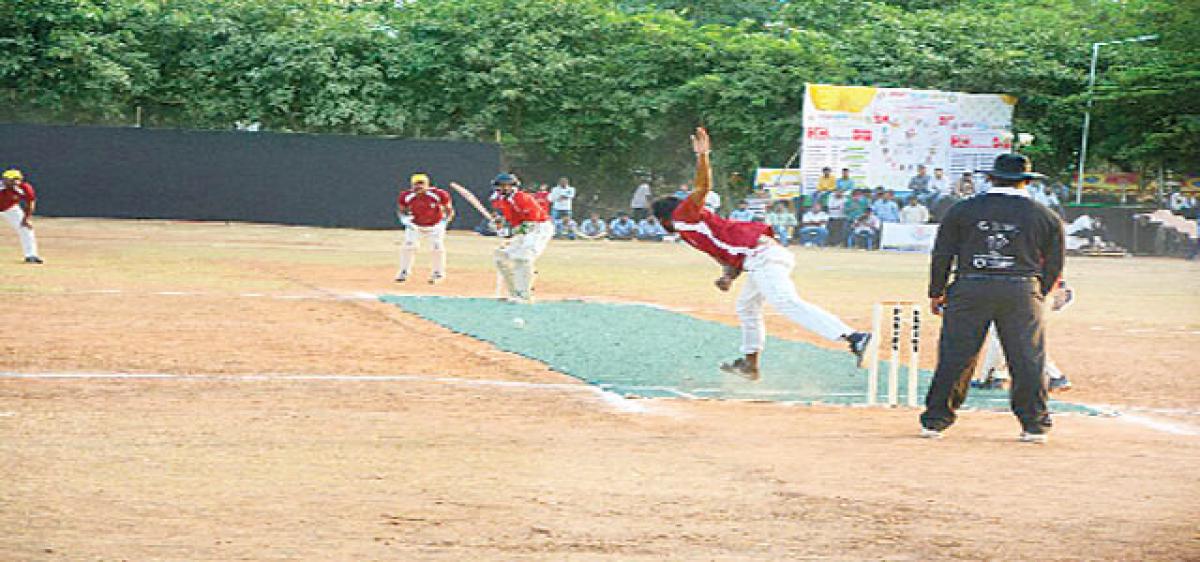 Highlights
About 16 teams will be seen competing for the Cup. Six teams from Khammam, four from Chhattisgarh and six from Andhra Pradesh will be seen competing in the tournament.The winner of the tournament will get lucrative prize money of Rs 1,50,000 and the first and second runner up teams will get the prize money of Rs 50,000 along with the Man of the Match, Best bowler, Best Batsman awards.The organiser
Khammam: Sardar Patel Ground in Khammam for the first time witnessed a scenic flood-lit ground, fun loving fans, electronic score board, commentators, budding cricketers along with ambitious coaches and professional empires at the Inter-State Rotary Premier League (day and night) Cricket Tournament. The tournament is being organised a part of 10-year celebrations of the 'Rotary Club of Stambadri' here in Khammam on Thursday.
About 16 teams will be seen competing for the Cup. Six teams from Khammam, four from Chhattisgarh and six from Andhra Pradesh will be seen competing in the tournament.The winner of the tournament will get lucrative prize money of Rs 1,50,000 and the first and second runner up teams will get the prize money of Rs 50,000 along with the Man of the Match, Best bowler, Best Batsman awards.The organisers made elaborate arrangements for the tournaments along with providing free meals to the participants.
Speaking on the occasion, Chairman of Rotary Premier Cricket League Kuruvella Praveen said that the tournament is conducted to create sporting spirit among youth and to make them realise the importance of sports in life.He expressed concern for not having even a single cricket stadium in Khammam.
Even after the formation of separate Telangana State the present government is not focusing their attention on the issue. That is why our youth is lagging behind in sports and games, he lamented. He conveyed wishes to all the players and expressed gratitude to those who are extending support for organisation of the tournament which is a first of its kind in Khammam district.