Impact of excess fertilser use by Nitrogen-fixated farmers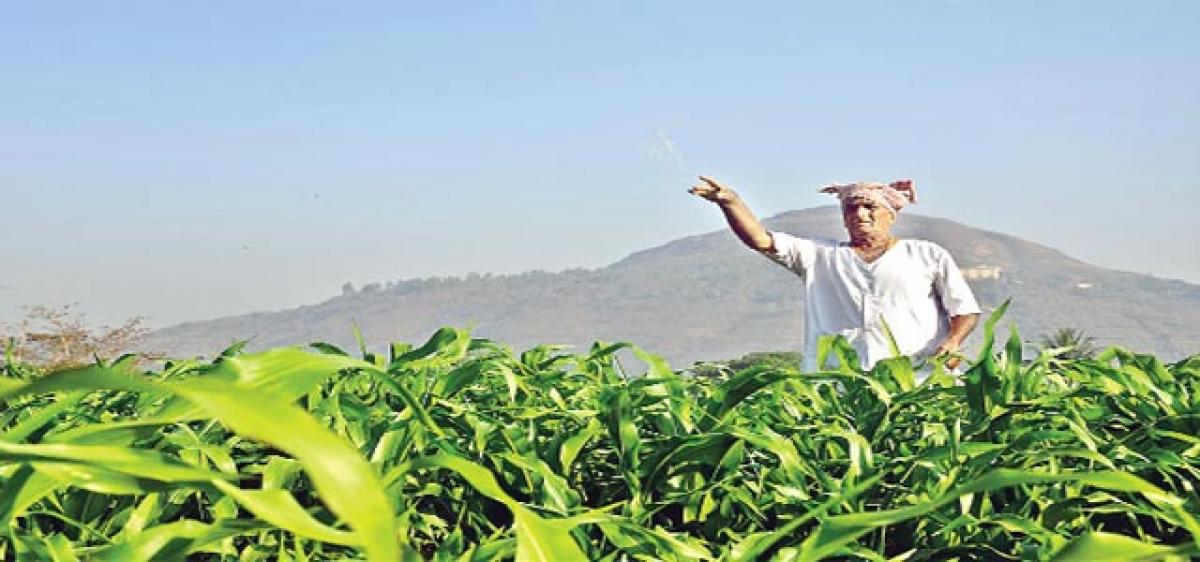 Highlights
The fixation among farmers in India with irrational use of nitrogenous fertilizers is proving to be a major contributory factor leading to global...
The fixation among farmers in India with irrational use of nitrogenous fertilizers is proving to be a major contributory factor leading to global warming.
Nitrous oxide, a byproduct of this practice, is the most potent gas among the three main greenhouse gases – the other two being carbon dioxide and methane- emitted during the course of agriculture activities.
According to scientists, nitrous oxide has a global warming potential of around 300 times that of carbon dioxide. Studies have substantiated the fact that nitrous oxide emissions increased with augmented use of ammonium nitrate and urea.
Farmers are of the notion that heavy doses of nitrogen can boost soil efficacy and productivity. On the contrary, farmers can considerably reduce the quantity of fertilizers containing high content of nitrogen and achieve the same results in soil efficiency and output," according to Dr. Ch. Srinivasa Rao, Director, Central Research Institute for Dryland Agriculture (CRIDA).
Excessive use of fertilizers is also attributed to the lack of knowledge about the appropriate quantities.
"Farmers have the tendency to use more than the required quantities of fertilsers under the impression that it increases the nitrogen content in the soil," he says and pointed out that nitrogen efficiency in fact was only 30 to 40 percent.
"Moreover, there is sufficient nitrogen content in the soil itself which is lost due to tillage and residue burning, tillage and various other practices. Crop residue can also be a rich source of nitrogen.
If this nitrogen in the soil is retained there is no need for additional inputs. Farmers can utilize appropriate quantities in measure with the existing nitrogen.
CRIDA has launched an initiative to educate the farmers on nutrient management practices and rational use of nitrogenous fertilisers.
"A reduction even in small quantities can make a huge difference.
For instance, if 400 farmers in one village level can reduce fertilizer inputs by 10 kgs, it amounts a decrease by 4000 Kgs," he says and adds that even if one farmer or an entire village achieves the same productivity with reduced usage of nitrogenous fertilizers, which also means reduction in investment on inputs, others would also start following the practice.
This indeed is much required initiative in the right direction which has the markings of transforming the perceptions and practices of the farming community.
Imagine the substantial and extensive decrease in nitrous oxide emissions and atmospheric warming, if this example is replicated across all the villages in the country.
There is a solution to this problem and it is a task that could be achieved with concerted efforts on the part of the government. But, inexplicably the concerned agriculture departments and the policy makers don't seem to have tuned in to make it a reality.
Subscribed Failed...
Subscribed Successfully...