TSRTC division lost heavily on account of demonetisation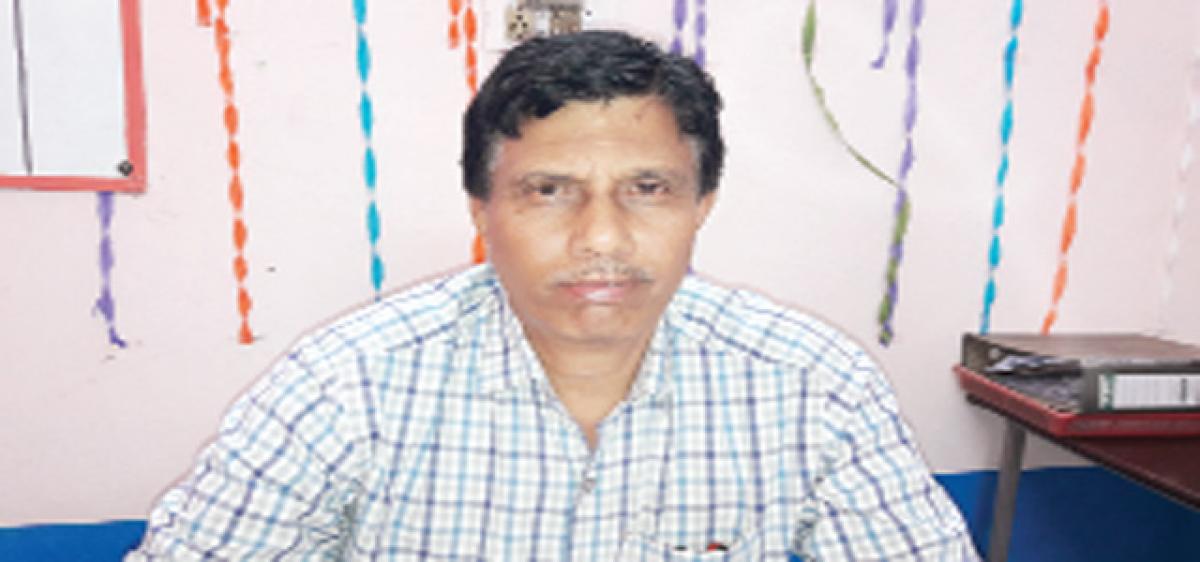 Highlights
Kamareddy: The TSRTC division in Kamareddy has lost heavily on account of demonetisation. To make up for the losses, it is ready to operate buses on...
Kamareddy: The TSRTC division in Kamareddy has lost heavily on account of demonetisation. To make up for the losses, it is ready to operate buses on rent for functions and meetings, besides submitting proposals to the State government to purchase new vehicles.
Divisional Manager Sharath Prasad while speaking to The Hans India on Thursday outlined the steps that he proposes to take to overcome the losses and appealed to the passengers to cooperate with TSRTC in improving its income.
Excerpts:
Q: Many villages in the new Kamareddy district don't have bus connectivity. What is being done to improve the services?
A: The TSRTC is unable to run buses to interior villages because of lack of road network. Now, 75 per cent services are being operated by Kamareddy and Banswada depots in the villages. If there is demand and roads are available RTC will surely run buses, including those in interior areas.
Q: What is being done to improve the finances of the two loss-making depots?
A: Special efforts are being made to increase the revenue of the two depots. We are monitoring every point by supervisors on the Kamareddy-Nizamabad, KMR-Sayampet, Kamareddy-Nizamsagar routes. Awareness camps are being conducted for the conductors and movements of passengers are being closely monitored. The staff is being told to be courteous and friendly with the passengers. Conductors are advised to announce the names of villages as the bus approaches for the benefit of passengers. Efforts are on to check operation of private operators in coordination with MV Inspectors. Buses are rented out for use at functions/meetings covering a distance of 200 km.
Q: What steps are being taken to develop the depots in the new district?

A: A water fountain will be arranged in the vacant space available in front of the Kamareddy depot. An amount of Rs.26 lakh is to be spent for replacing the old platforms with new furniture.
Q: Passengers are complaining about high rates, more than the MRP, charged for eatables in depots as also for parking. What action you are taking to control this?
A: We will cancel the contract if food items are sold at high price. Action will be taken against those who violate the tender regulations on collection of parking fee.
Q: How many buses are being run by
depots in Kamareddy district?
A:There are 130 buses owned by RTC in Kamareddy depot which runs 32 hired vehicles. In Banswada there are 110 own vehicles and 25 hired. There are 649 and 443 employees in Kamareddy and Banswada depots respectively.
Q:What is the financial status of
Kamareddy and Banswada depots?
A:The daily income of Kamareddy and Banswada depots is Rs.12.5 lakh and Rs.8.5 lakh respectively. The Kamareddy depot suffered a loss of Rs.295 lakh last year and Rs.257 lakh this year. In the case of Banswada, the loss in 2015-16 was Rs.364 lakh and in 2016-17 Rs.294 lakh. Efforts are on to increase the income of the depots by providing better facilities to passengers who are being advised to travel in RTC buses so that its income can go up. "I appeal to them to cooperate in ensuring higher revenue to the two depots".
Q: What has been the impact of
demonetisation during the last two months?
A: The loss has been heavy. As against the daily earning of Rs.20 lakh by the two depots, there was a fall of Rs.3-4 lakh. The operation ratio in November was five per cent and in December three per cent. 'On the basis of km, we suffered a loss of Rs.1.30 to 50 paise per km. We are just recovering from the effect of the note ban. Conductors are facing inconvenience on account of small change shortage.
Q: How many new buses are being
acquired?
A: Both the depots require new vehicles. Fifteen 'Palle Velugu' buses are being replaced. Proposals have been submitted requisitioning three deluxe, two super deluxe and five express vehicles. These new buses may be released shortly. The new services would be introduced in areas lacking express services. The express buses would be operated to Yellareddy, Banswada, Madnur and Jukkal.
Subscribed Failed...
Subscribed Successfully...