Declining the Crown takes face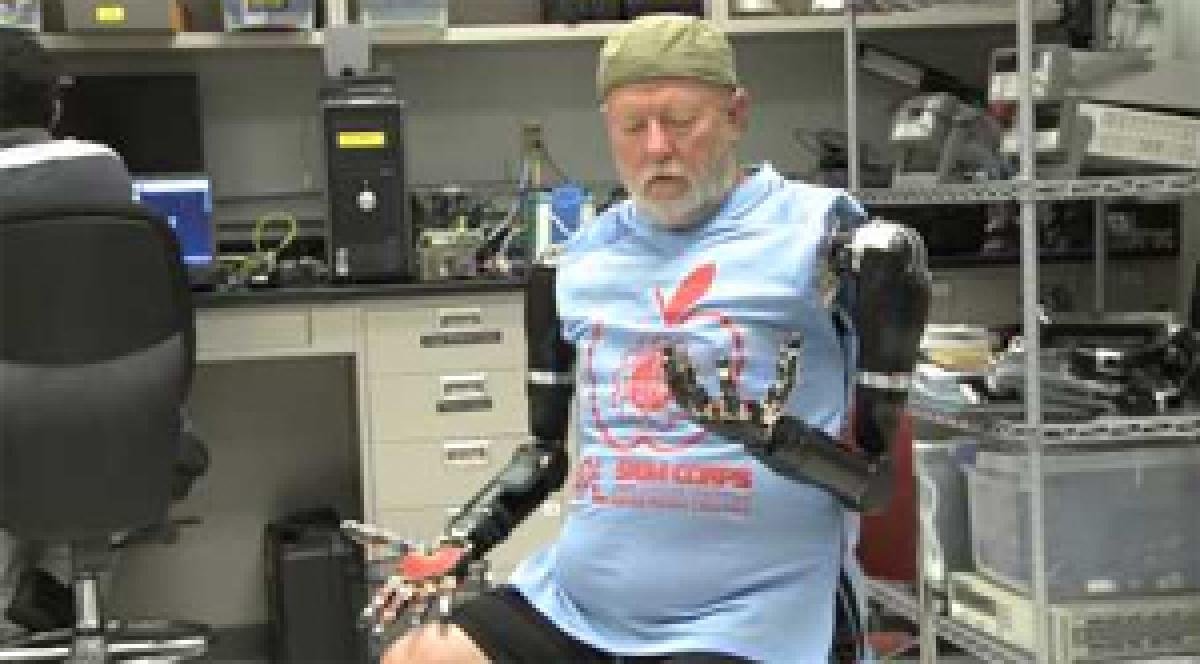 Highlights
Rahul campaigned extensively in UP early last year in the Assembly elections with humiliating results. The Congress ended up there in the fourth...
Rahul campaigned extensively in UP early last year in the Assembly elections with humiliating results. The Congress ended up there in the fourth position, losing Assembly seats even in the Lok Sabha constituencies represented by him and his mother. It fared worse than in the 2009 Lok Sabha elections
Heavens did not fall when Rahul Gandhi told his fellow MPs that he is not interested in the job of a prime minister. His take on marriage also has not surprised anyone in this country. Rahul, the putative prime minister or the successor-in-waiting to Sonia Gandhi, or whatever, is just not enthused either by a political position or the prospect of a marriage. "Decoding Rahul Gandhi" has been a subject of great interest sought to be tackled by many journalists and analysts from Reuters' correspondent to Indian journalist Arati Ramachandran, whose book with that title has been acclaimed as well written in spite of the non-cooperation from the Gandhi scion. But none has quite succeeded. It is not a failure on the part of the authors since the very "Brand" Rahul is confused. The 42-year old dynast was described by a journalist as a riddle wrapped in kurta-pajama inside an enigma, an extension of the way his grandmother Indira Gandhi was known. The problem with him is his non-serious attitude and absence of ambition. He did not show particular aptitude as a politician nor sufficient hunger for a position. He has refused to take on a responsible job preferring to work on reorganizing the party's youth wing. There have been no spectacular results even on the youth front. He campaigned extensively in UP early last year in the Assembly elections with humiliating results. The Congress ended up there in the fourth position, losing Assembly seats even in the Lok Sabha constituencies represented by him and his mother. It fared worse than in the 2009 Lok Sabha elections. Rahul is a nobody if not a Gandhi. His advantage is he is son of Rajiv and Sonia, a grandson of Indira and a great grandson of Nehru. Without the dynasty he would not have been noticed by people. The same can be said about many younger leaders representing local dynasties, say Navin Patnaik, Omar Abdulla, Akhilesh Yadav, Sachin Pilot, and Vikramaditya Scindia, to name a few. Who would care for YS Jaganmohan Reddy if he were not the son of YS Rajasekhara Reddy? What is the value of Lokesh other than that he is the son of Chandrababu Naidu and grandson of NTR? Rahul has been enjoying immense privilege only because of family name. What should we make out when he says that he is against dynastic politics and that he is interested in promoting meritocracy in politics. He says: "If I marry and get children I will be a status quoist and will like children to take my place." In the same breath, he is reported by a Delhi daily to have said that he sometimes feels that the status quo is better. This kind of spin cycles of befuddlement can be found on the rare occasions when he chose to open his mouth. George Bush used to tell the media to watch his lips to understand him. In the case of Rahul Gandhi, one has to read the silent lips. What is bothering this young man? Why is he so different from the legatees of other political families? We have seen Jaganmohan Reddy virtually fighting for his right to succeed his father as chief minister. We are witness to many other young men stepping into the shoes of their fathers. But here is a person who is deemed as the most plausible prime ministerial candidate to lead the Congress' charge in 2014 but is talking as a reluctant knight. There are three dimensions to Rahul's predicament. The first is the First Family itself. The other is the Congress party. The country and its people are the third aspect. To take the last point first, the people are dying for good governance. They are not very keen that UPA-III should be formed after the next general election and Rahul Gandhi take over as prime minister. They would not mind if Union Finance Minister Chidambaram is given an opportunity as the Economist, a weekly from London, predicted. It would make the World Bank also happy. People did not protest when Sonia anointed Manmohan Singh. They thought it was her prerogative. But there are some expectations from a member of the Gandhi-Nehru family. He or she is generally expected to be left of the Centre and, by and large, secular. The first belief has been belied by the pro-reformist lobby in the UPA-II which has sidelined the welfare lobby headed by Sonia Gandhi. The family will be there at the back of the person appointed as prime minister if the Congress makes a hat-trick and Rahul sticks to his decision not to wear the crown of thorns. But the case of the Congress is different. Without a Gandhi at the helm, the party feels orphaned. Mani Shankar Aiyar, a former Cabinet minister and Gandhi family confidante, once told Reuters that "the Gandhi family is the bonding adhesive of the Congress. The minute the family is not there, the party will begin to fall apart." The tenure of PV Narasimha Rao was an exception since the family was in grief for a while and then hurt by Rao's attitude before asserting itself by launching a political outfit with ND Tiwari asA president. That is why spokespersons of the AICC did not allow any space for Rahul. "If Rahul does not aspire to be prime minister, that is his view but we want him to lead the country" said Rashid Alvi. The same sentiment was echoed by another spokesperson PC Chacko. Party leaders across the country would stand by this view. Rajiv was reluctant first. Sonia did not want to be a politician at all. She despised politics. Now Rahul also is not prepared to take his spot in this pantheon. But his destiny too is entwined with the Congress. Now, what does Sonia do with her son who is not focused? She has been herding her son towards his appointed destiny. Remember what Rahul said when he visited Amethi for the first time? "I am not averse to politics. That does not mean I am going to join politics." But he did join politics and fought elections and got elected to Lok Sabha twice, though he contributed precious little to the debate. Sonia said a few months ago, "No one can take a decision on his (Rahul's) behalf. He has to take a decision himself." Sonia, as an indulgent mother, can nudge the son to an extent. Rahul, as a dutiful son, can put in some hours every day at the family business. When tired of the business, he goes abroad on a holiday. In his maiden speech as Vice-President of AICC at the party conclave in Jaipur, Rahul said his mother was afraid that political position would inject venom into his body. To be fair to the family, Rahul Gandhi may be as much the victim of dynastic politics as its beneficiary. He has been bullied into politics by his mother who developed a sense of historic duty to keep the Congress united by making her son the successor. The spectre of father and grandmother being killed in violent attacks haunts him. To quote Mani Shankar Aiyar again, a teenage Rahul Gandhi once told his father, the prime minister, in 1980s, he wished they could go back to happier days when Rajiv Gandhi was a pilot with Indian Airlines and had no political aspirations. Rajiv's reply was: "I can't now, because now I have a belief in my people. There is no going back." "That", said Aiyar, "is the ethos of those kids growing up." Following his mother's diktat, Rahul agreed to join politics but he was not able to put his heart into it. According to insiders who claim to know his mind, Rahul has been putting up a passive resistance to convince his mother that he is not meant for politics, not at least for the top slot. Neither the mother, nor the other mother, the Congress, would allow him to escape. He got promoted with each debacle. He did a mess in UP and avoided taking on Narendra Modi, the likely BJP candidate for prime minister's job, in the campaign for Gujarat, and he was made the second in command in the party. He is in a catch-22 situation. So is the case with Sonia and her party.
Subscribed Failed...
Subscribed Successfully...