Education qualification not pvt info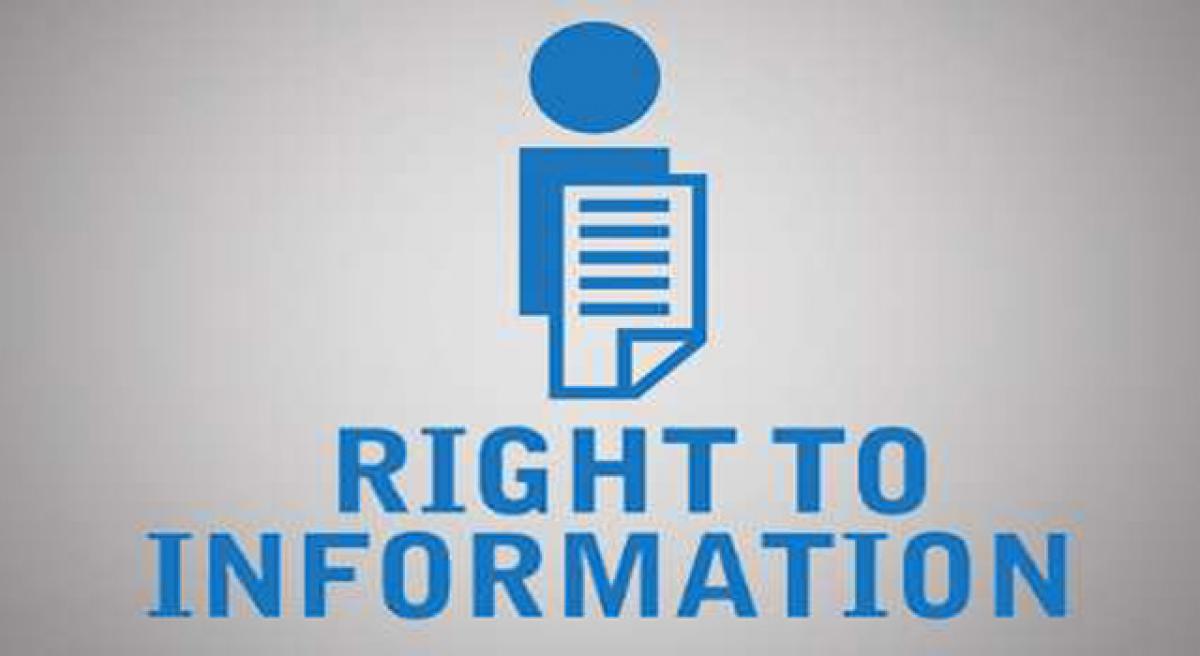 Highlights
Are educational qualifications private information and education a private affair?  Mr T passed graduation as a private candidate. Alleging that he...
Are educational qualifications private information and education a private affair? Mr T passed graduation as a private candidate. Alleging that he did not attend the classes, Mr S sought details under the RTI. A private candidate need not attend classes hence seeker's intentions are doubtful.
Initially denying him the information, later the CPIO charged Rs 250 per page. Passing an examination is a qualification and the certificate at 10th Class, 12th Class or Intermediate, graduation or post-graduation is a 'public document.' The university is a statutory public institution, though a college is private.
Those academic institutions under statutory authority register details from admission to award of degree. That register cannot be 'secret'. Whoever claims a qualification has a duty to substantiate. If there is a doubt, the validation by the institution is required. If genuine, degree is vindicated, if not public interest will be served.
Hence, the degree or academic-qualification-related-information needs to be accessible to the citizen. Failure details are private Final result of a student, whether fail or pass, is public information. If student fails and attempts again to finally clear the test and secure qualification, final result could be public information but failure details are private.
His failed attempts, marks etc need not be disclosed, as they could be personal to the candidate that has nothing to do with public activity, disclosure of which would cause unwarranted invasion of privacy and is third party information. Possessing a degree, post-graduate degree or PhD or having professional qualifications is considered pride of the candidate, family, and the society will also be proud of the same.
Former UN General Secretary Kofi Annan once said: "Education is a human right with immense power to transform. On its foundation rest the cornerstones of freedom, democracy and sustainable human development." Aristotle says, "it is the mark of an educated mind to be able to entertain a thought without accepting it." John F Kennedy believed that the goal of education is the advancement of knowledge and the dissemination of truth.
An educated person cannot hide his education. He will necessarily incorporate his academic qualifications, as his achievements like ranks and gold medals, they are part of voluntarily disclosed bio-data. Being a qualification concerning the society in general, can never be treated as personal information.
If someone chooses not to disclose his educational qualifications, it could be his personal choice, but if he claims or uses those qualifications for achieving an employment or higher education or a position, that becomes public information.
Every university celebrates convocation, a public celebration each year, where Chancellor (Governor) awards degrees to the qualified students. Every graduate needs to take an oath administered by the Governor. Like any ceremony, the convocation itself is a public notice that the educated are joining the society. For instance, the National Academy of Legal Studies and Research, (NALSAR) University of Law, Hyderabad, administers oath as follows:
The Chancellor, NALSAR University of Law ... says: "Let the candidates for other Degrees and Diplomas stand forward." All the candidates standing, the Chancellor puts to them the following question: "Do you sincerely promise and declare that, if admitted to the Degree or Diploma for which you are candidates, and for which you have been recommended, you will in your daily life and conversation conduct yourselves as worthy members of this University?"
All the candidates will collectively answer: "I do promise." With this, the candidates resume their seats. Then the Chancellor says: "Let the candidates be now presented."
If one could not attend the degree in absentia, for which he has to sign an undertaking that he would live worthy of education attained, in a mandatory declaration. NALSAR prescribed following declaration degree/diploma in absentia):
"I hereby solemnly declare and promise that if admitted to the Degree / Diploma of____ ____________ for which I have been recommended, I shall in my professional as well as personal life and conversation conduct myself as befits member of this University; that I shall, to the utmost of my capacity and opportunity, support the cause of justice, fairness and peace; and that as far as in me lies, I shall uphold and advance the social order constitutionally established and well being of all human beings everywhere and rule of law within the country and outside".
Parents, relatives and friends will attend the ceremony and bless/greet the graduate. With this, the people get a chance to check whether such a graduate is living up to the expectation or is he worthy of the degree he possessed. Education is process of learning the knowledge, which is free, unlimited and universal. Albert Einstein says: "those who have the privilege to know have the duty to act."
There is no basis for treating the educational qualification as personal. If BA degree is a requirement for studying MA, the student who wants to study MA has to prove that he graduated. If he does not have that qualifying degree and manipulates to secure admission MA or an employment where it is prescribed as qualification, it has to be checked. For higher education or employment, he has to reveal his details of education details. If a candidate wants to treat the patients as doctor, he has to prove medical graduation.
The right to information was available in its rudimentary form in Section 76 of Indian Evidence Act, 1875:
Section 76 says: Every public officer having the custody of a public document, which any person has a right to inspect, shall give that person on demand a copy of it on payment of the legal fees therefor, together with a certificate written at the foot of such copy that it is a true copy of such document or part thereof, as the case may be, and such certificate shall be dated and subscribed by such officer with his name and his official title, and shall be sealed, whenever such officer is authorized by law to make use of a seal; and such copies so certified shall be called certified copies.
Section 74 of Evidence Act, gave list of "public documents": "(1) The following documents are public documents: (i) of the sovereign authority, (ii) of official bodies and tribunals, and (iii) of public officers, legislative, judicial and executive, of any part of India or of the Commonwealth, or of a foreign country; (2) public records kept in India or private documents."
The CBSE is public office and part of executive. The marks and degree related information maintained in records by the public office are public documents and they are accessible under Evidence Act, 1875. The process of accessing has been now revised and guaranteed under Right to Information Act, 2005 for achieving objectives of transparency and accountability among public authorities including educational institutions like CBSE and Universities. With Section 22 of RTI Act, the procedure of the CBSE in sharing information is overridden by RTI Act.
Every academic/educational qualification at land mark stages like 10th class, Intermediate, Graduation, Post Graduation or Ph.D. and clearing of every annual examination, which promotes the student into next year, are the public documents.
If a student is suspected to have manipulated his promotion from one to next year, another has every right to seek its verification and it is the duty of the public academic body to clear the apprehension and take necessary action, if apprehension is proved correct.
If educational details are protected as personal information, it leaves lot of scope for manipulation, corruption and misrepresentation. It is in larger public interest, we need to avoid it. To prevent cheating, the transparency is the proper method. (Based on CIC decision in CIC/SA/A/2016/001451 on 21 July 2016)
Subscribed Failed...
Subscribed Successfully...