Mallya extradition no easy affair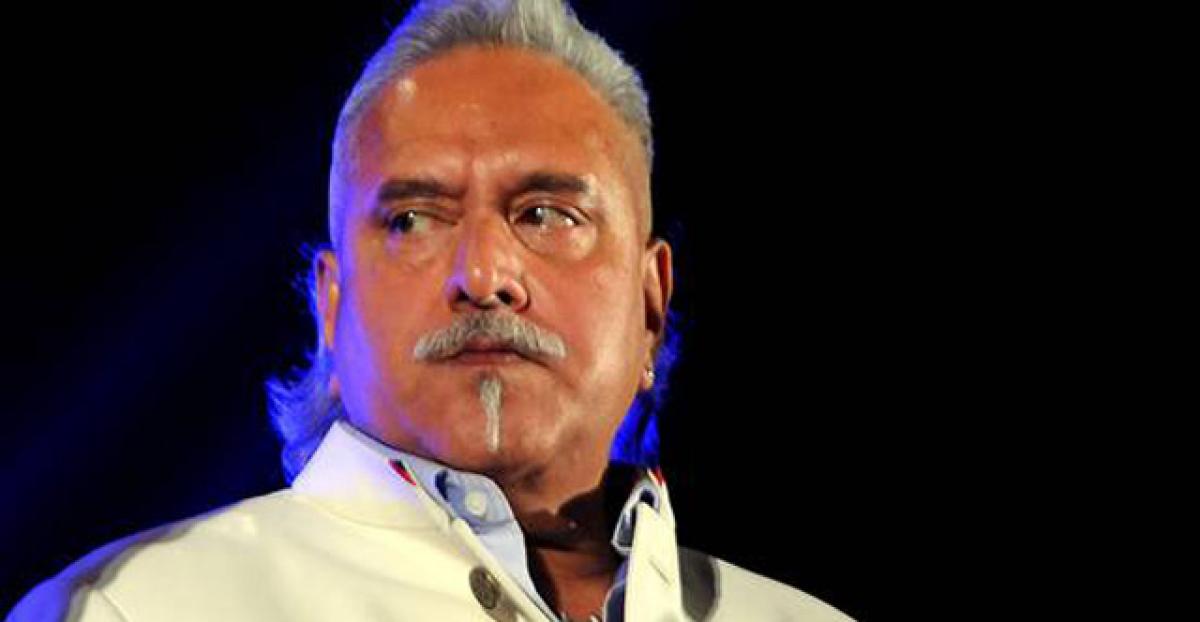 Highlights
Mallya left India in the early hours of March 2, 2016 for London. He had along with him (and his lady companion) many heavy pieces of luggage- which made it apparent that he was going for a long period of time.
The public often asks these days: Will Vijay Mallya be extradited from Great Britain and brought back to justice in India? My counter question to them is: If he has to be brought back to India why was he allowed to go at all? Well, the answer is: nobody 'allowed' him to go, but the flashy businessman was able to exploit loopholes in the system, and with a little help from friends and well-informed sources, he was able to spirit away. He could well use the same loopholes to stay back in London.
Mallya left India in the early hours of March 2, 2016 for London. He had along with him (and his lady companion) many heavy pieces of luggage- which made it apparent that he was going for a long period of time. More importantly the previous day – on February 28 – senior Supreme Court advocate Dushyant Dave had advised the legal counsels of the State Bank of India (SBI) that the latter should move the apex court to restrain Mallya from going abroad. Before SBI could move court, Mallya had flown. Therefore, one is tempted to draw the conclusion that the liquor baron came to know of the advice.
By the time Mallya pushed off, he had already been declared a 'willful defaulter' by banks. That is, he was a man who had the ability to pay back the banks the amounts he had borrowed but he was deliberately not doing so. Although he claimed that he had no funds to repay the banks – because of commercial losses – Mallya had frequently gone abroad in the months preceding his great escape. One of his trips took him to Barbados where Mallya sought to buy a cricket team for the Caribbean T-20 Premier League (CPL) that is modeled on the IPL. So keen was Mallya to own cricket teams that he met and lobbied with the Prime Minister of Barbados.
In the end, he was successful but claimed that he bought the team for only $100. When he was asked about how he could get a team so cheap, Mallya declared that the Barbados government would help in running the team! It would cost US $ 2 million to run Barbados Trident for a year.
Thus, Mallya was freely indulging in shenanigans even as in the country analysts were askance that after dooming Kingfisher Airlines and not paying its employees he was moving around with nary a care. In fact, Mallya had a gala 60th birthday party in the middle of December 2015 with an estimated $ 2 million dollar spent for this 'mother of all bashes' on his beachfront Kingfisher Villa in Goa.
In every way Mallya was able to beat the system. On October 16, 2015, the Central Bureau of Investigation (CBI) had issued a 'lookout notice' for Vijay Mallya. By this, immigration officials were obliged to detain him the moment he presented himself before them in any airport – which would be if he was seeking to leave the country or arriving from overseas.
A month and a few days later on November 24, 2015, the lookout notice was downgraded. By this, the immigration officials were merely obliged to inform the CBI about Mallya's movements, not detain him. As if on cue, a few hours after this new lookout notice was issued, Mallya returned from an overseas trip. After Vijay Mallya had made good his escape, the government was asked why the lookout notice was downgraded.
The Finance Minister Arun Jaitely said that this was because there was no 'arrest warrant' pending against him at that time. Nobody asked Jaitely why no arrest warrants were issued but the answer was indirectly provided by the then CBI Director Anil Sinha on March 1, 2016 at a meeting of the Indian Banks Association where the top sleuth lambasted bank chiefs for tardiness in filing FIRs against Mallya although they had valid grievances. The CBI Director also pointed out how in the absence of bank complaints, the agency had to suo moto file complaints against Mallya.
This had obviously delayed action against Mallya. But why hadn't banks filed complaints against Mallya early on? There are no proper answers but the only charitable response is that the motive of banks is to recover their loans and all their actions are guided by this principle. They aver that arresting and punishing a defaulter does not help to recover their dues. Banks often put money into sinking companies with heavy defaults only with the hope that these funds will be used by promoters to turn around their companies.
With Vijay Mallya they might have been extra-generous because he was an MP and thus had clout. Further Mallya's public relations machinery was excellent and he was crying hoarse from the rooftop that he was in dire financial crises because of the problem in the aviation sector and how the government was bailing out Air India by pumping in huge amounts. The banks (after amended guidelines from the government in 2010) extended loans to Kingfisher Airlines, but to no avail. As per the charge sheet filed by the Enforcement Directorate recently, Mallya diverted part of the funds sanctioned for the airlines for his personal use.
It is also interesting to note that Mallya flew out a few days after he got a 'severance package' of $ 75 million (of which $ 40 million was paid upfront) from United Spirits Limited (USL) whose chairman he was. Instead of using the money to pay his debts, Mallya transferred it to a trust controlled by his children. In other hands, Indian law enforcement agencies and banks can never lay their hand on this cash. The agencies had no clue of this transaction till many months later.
Easy to appreciate, it is not easy to get such a man extradited whatever be the law. India has approached the British courts for his extradition based on the Mutual Legal Assistance Treaty (MLAT) signed in 1993. However, invoking this treaty, the Government of India (GOI) has in all these years managed to extradite only one individual.
Even that person could be extradited because he himself did not oppose the extradition proceedings! Mallya who was arrested and let out on bail immediately thereafter has time till December on hearings on whether he can be extradited will be heard. The hearings will take at least a fortnight to complete. Although the Government of India is trying its level best, British courts are very strict about allowing anybody to be extradited.
GOI's job will become difficult because Mallya will marshal the best lawyers to fight his case. What they will argue remains to be seen but they are likely to assert that there is a public trial of Mallya in India through the press that has the effect of adversely affecting his image. This will impede the chances of Mallya getting a free and fair trial in India.
The lawyers might also argue that Mallya is not the only loan defaulter in India: in fact, there are larger defaulters. But he is sought to be portrayed as a poster boy who is being constantly targeted. British courts look at many things before allowing extraditions including the condition of prisons in the country to which an accused is being sent and whether they are at par with British prisons. Thus, to put it in one sentence extraditing Mallya is not going to be an easy affair.
By Kingshuk Nag