CIC orders NCW to pay compensation, penalty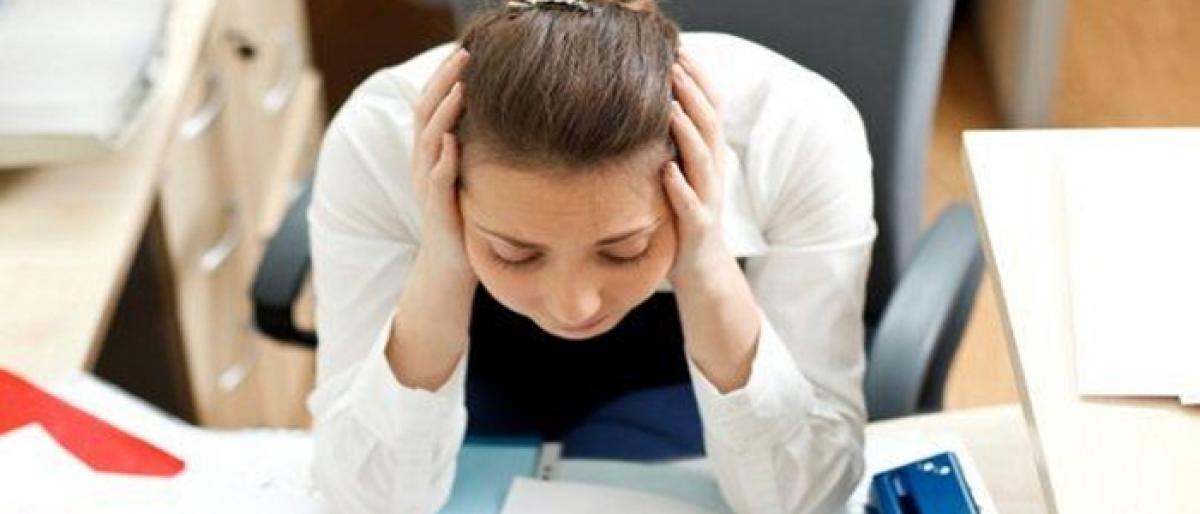 Highlights
Denial of information to the alleged victim of sexual harassment is a serious violation of her rights. Under RTI Act, it can lead to imposition of...
Denial of information to the alleged victim of sexual harassment is a serious violation of her rights. Under RTI Act, it can lead to imposition of penalty, as done in the case of a woman research associate who complained of sexual abuse. She was not even given information.
The PIO and another officer 'deemed PIO" were penalised by the Central Information Commission (CIC) with maximum penalty of Rs 25,000 each. The Commission also ordered National Commission for Women (NCW) to pay a compensation of Rs 50,000 to the victim. Every attempt to screen the information amounts to shielding the wrongdoer and harassment to the victim applicant, or which RTI Act prescribed compensation.
She was denied copies of file notings, correspondence regarding extension (or non-extension) of contract of her employment, inquiry report, statements of witnesses, action taken on report on her complaint of sexual harassment.
Though it was life and liberty-related information and should have been given in 48 hours, she was denied. She alleged that the Deputy Secretary used to instruct her to obtain his signatures on the files personally, and used to keep the files pending until she brings them; when she brings the files, she was asked to wait for a long time beyond the office hours.
She represented chairperson and other officers including one whom she has to report, i.e. immediate boss, about this harassing conduct of Deputy Secretary, but they were strongly defending Deputy Secretary.
She was advised to take files to him, as she was subordinate and she was appreciated by several officers for her work, her reporting officer also directed her to go to Deputy Secretary personally with the files.
When she refused, the Deputy Secretary attempted to build file against her career during reissuance of term of contractual employment as research associate; her salary was reduced from Rs 10,000 to 8,000: Three research associates (including herself) were not re-issued the contract and later he issued appointment contracts to two others, thus she alone was removed from service.
She alleged that the Deputy Secretary continued to wield influence, and has full support of all in the office and only after intervention of CIC inspection, she was given some information. As she explained the details of harassment, the alleged officer, the Deputy Secretary maintained stoic silence all through without even attempting to condemn.
If the allegation is concocted and totally untrue, any accused will certainly react and make an attempt to explain. The Deputy Secretary made no such attempt.
The officers defended the Deputy Secretary, saying that appellant filed sexual harassment complaint because her services were not continued. Within minutes the truth was spilled out when Commission inquired into dates.
Files disclosed that the Internal Complaints Committee heard the complaint of sexual harassment and gave a report in May 2016, and her service was discontinued in November 2016. She filed an RTI application on 21.12.2016.
The appellant and her counsel explained how the inquiry was a sham, as most of the witnesses could not open their mouth against Deputy Secretary as they are all at his mercy for extension of their contractual appointment.
There was one employee who stood by truth but was being victimised by the administration for it. A woman has right to file a complaint in NCW for alleged breach of her right to life and liberty or honour at workplace, but when such breach happened in the NCW itself, it is not possible for appellant-victim to file a complaint.
With the powers given by the statute, the NCW should have taken up her oral representation or RTI application or the written complaint as the complaint to the NCW and should have conducted a hearing as per the NCW statute.
It appears the NCW has not only failed as a responsible employer at first instance in responding to her complaint and RTI request, but also as Commission, a statutory authority to hear the case of a woman in their own office. This is not expected of NCW. The Chairperson has a moral duty to explain the people how NCW has thrown out a woman for complaining of sexual harassment.
She was seeking papers to disprove excuses that there were complaints and that she was not performing well etc. She wanted to compare her performance with the other two colleagues. All that was denied. Most of the information should have been provided under Section 4(1)(b) of RTI Act.
This file was not produced for the inspection on the excuse that it was before the table of Chairperson. Commission found explanation of two officers – CPIO and Deputy Secretary were not satisfactory and confirmed denial of information.
The CPIO said that he has submitted the RTI application for the consideration of administration section, sent reply with their approval, and he asked the appellant to contact the Section Officer, NCW, to fix a mutually convenient date and time for inspection of her personal file.
This showed that he was under the pressure of 'administration' headed by Deputy Secretary and her request for information was about administration itself. He did not discharge the burden of proof prescribed under the Section 19(5) of RTI Act.
Several High Courts explained in their orders that mere mention of section of exceptions would not be enough and that PIO has to justify each of them. This PIO has totally ignored it. He has not only unjustly denied the information but also harassed the appellant.
Though inspection was facilitated, several important files were not shown to appellant, which amounts to non-compliance. Even without taking into account this non-compliance, the illegal denial by PIO earlier is established and corroborated by his explanation, and thus he is liable for maximum penalty of Rs. 25,000.
Deputy Secretary was defending the PIO, instead of explaining his case. This confirms that he was deemed PIO who does not want to give information. The explanation the CPIO referred to also shows how the administration section influenced the denial. It is established beyond the doubt that the Deputy Secretary of NCW has directed the administration to deny the information to the appellant.
The Commission found that to secure the rights of victim of appellant under Right to Information Act, it is required to impose penalty on this deemed PIO Deputy Secretary. He was held guilty under Section 20 of the RTI Act.
It is clear that the public authority has not allowed its own research officer a smooth access to public records, and made a mockery of RTI Act. Neither the CPIO nor FAA acted independently nor they applied their judicious mind.
A human rights organization like NCW, which was created by law to protect the rights of women, has sadly denied the human right, i.e., right to information, the group of authorities was unfortunately united to deny this right. Even after the order of the CIC, the public authority did not consider that it was its' duty to completely comply with the orders of the CIC.
How the public authority can allow an accused of sexual harassment to influence the RTI wing and entire administration to deny the information? Though the Commission gave an opportunity to explain why compensation should not be ordered to be paid to the appellant, no officer of the public authority submitted even a single word in response.
None pleaded with the CIC not to award compensation, perhaps they have understood that they have to pay compensation for harassing her. It has to be presumed that they have no case to deny the compensation. Appellant was totally harassed by the office.
Appellant is at liberty to claim compensation for sexual harassment under law of torts. But, for the harassment caused by denial and victimising her further for filing complaints and RTI requests, she has to be compensated and provided with the costs, without any prejudice to her right to claim damages under the Torts law.
She was denied information for more than six months. It is difficult to calculate exact loss she suffered at the hands of various officers. Hence the Commission awarded a token compensation of Rs 50,000.
(Based on the final order of CIC in Victim v NCW, CIC/NCFWO/A/2017/135800 dated 20.9.2017)
Subscribed Failed...
Subscribed Successfully...