Opposition – A divided house in 2019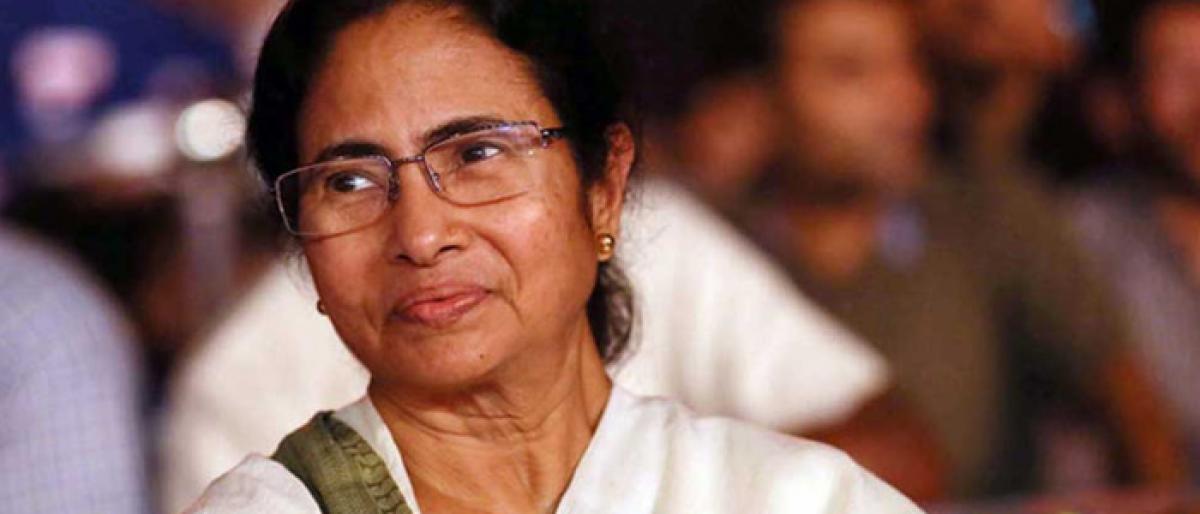 Highlights
West Bengal Chief Minister and TMC chief Mamata Banerjee was in Delhi for the last four days meeting up with leaders from all regional parties to...
West Bengal Chief Minister and TMC chief Mamata Banerjee was in Delhi for the last four days meeting up with leaders from all regional parties to stitch up a grand alliance against BJP and PM Narendra Modi.
CM KCR is due to visit Delhi for the same purpose for next few days, and so is CM Chandrababu Naidu over this weekend. There's a possibility that Mayawati and Akhilesh would make this essential trip to Delhi, too, independently, to ensure they don't lose out on an opportunity to lead an alternative front against BJP.
However, unfortunately Laluprasad Yadav will not be able to do the same, as he is lodged in a jail in Bihar and hence will not be qualified to lead any front for a long time to come. It only leaves out the Communist comrades who have still not initiated their own front. Such is the heightened political activity in Delhi this week, in an already scorching early summer of 2018.
It's a sheer survival game for Congress and all the other regional parties in India. The saffron surge across India is a rude shock to not just few political pundits, few TV hosts and more than a few unemployed movie actors, but also many established family political enterprises. They are actually in such a rude shock since 2014, that they are resisting the reality of a transformed Indian voter.
They are in brazen, uncouth and juvenile denial of the massive transformation underway right in front of their eyes in the contemporary politics of India. They are just not ready to accept the fact that BJP which was in rule in just 6 states in 2014 today has 21 states along with its allies. BJP has permeated to all corners of the nation and the political map of India is painted saffron with a meager exception of a few states in south.
The States which geographically and demographically were unattainable for BJP in the past and had almost nil representation and voter percentage have risen to become BJP-ruled states. Tripura is a classic example of the unimaginable rise of BJP in the north-east, from a mere 1.5% to a historic 51.6% vote share to form a government on its own, unseating one of the strongest Communist governments in India.
However, the regional family leaders continue to be in denial of the BJP rise across India. They are so extremely wishful that they consider this exponential rise of BJP as a fleeting nightmare and hope everything will return to pre-2014 position very soon. They have been predicting a fall and wishing it at every election since 2014, unfortunately they didn't get a single opportunity to celebrate their wishes in the last 4 years.
Voters of the new India are very clear about the reasons for their choice in BJP. But, these political parties and their dismayed leaders are confused and running around helter-skelter. If one examines the statements these leaders are making, it clearly establishes they are not just edgy about their sheer survival, but parallel to their survival plot is the opportunist greed to lead an alternative front nationally and rise in their ambitious political designs. It's a combination of personal ambition to rise in national politics and the sheer survival game which is driving these regional leaders to desperate and meaningless attempts to stretch their stature.
The most worried of the lot is Congress today. Undeniably, these regional family political heads have openly discounted Congress party and its brand-new president Rahul Gandhi by raising the proposition of an 'alternative front' – which clearly means in their own language – UPA is dead and gone. Some regional leaders like KCR are openly proposing non-Congress front already. Whether it's political juvenility or greed-driven haste, these 'leaders in a hurry' seem to forget the history of 1989 National Front and 1996 United Front and their historic failure. There will certainly be tougher lessons ahead for these brazen political opportunists.
General elections in 2019 will see the return of the national favorite BJP and its leader Narendra Modi to power with increased support of the Indian voter than from 2014. The reason is simple: Good need to be promoted, bad need to be discarded. BJP-led NDA is leading this nation with a singular agenda of 'Development for all & zero corruption.' In the last 70 years, Indian voter has experimented with Congress and other combinations to lead the nation towards dismal misgovernance and institutionalised corruption.
The New India has found its party, its government and its Prime Minister. 2019 certainly does not present any reason for a 'Change Vote' against the incumbent government. The opposition is a 'divided house.' While Congress party wants a united opposition in the format of 'All against BJP,' on the ground, this model is impossible neither in the pre-election nor in the post-election period, as most of these parties locally are competitors to each other.
At the outset, Congress with its shrinking foot print across India, with just three states and in the process of losing Karnataka in May 2018, is in no position to lead this model – it can only propose. Regional leaders like KCR, Chandrababu, Biju Patnaik, Akhilesh, Mayawati, Pinarayi Vijayan and others cannot even imagine themselves being led by Mamata as the leader of an alternative national front.
And no one in this league has the stature to lead others in the group. The alternative front, no matter what name it is branded, will have no leader to lead it. It will have no focused strength to even put up a symbolic fight against the BJP-led NDA. Selfish, desperate, collective leadership model with personal political agendas of this front will demolish it even before it's built. It will be a 'Khichdi front' with diverse objectives and multiple agendas.
2019 will see the rise of BJP further. While retaining power at the Centre is a natural outcome, BJP entry through its former south gateway Karnataka will drive its rise in the rest of the southern states. This surge will ensure total victory in the aftermath of 2019 General Election outcomes. India in its entirety will be painted in saffron, sooner than later. Hopefully, the opposition parties by then will be in a position to accept their dismal defeat in the hands of new Indians.
Subscribed Failed...
Subscribed Successfully...