MLA's disease details and RTI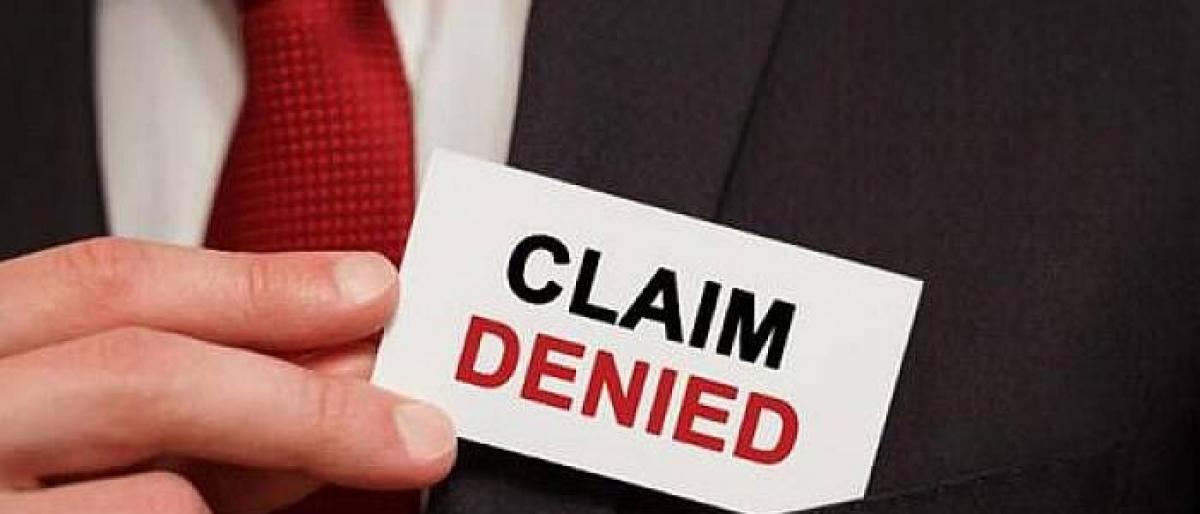 Highlights
A legislator's disease is not his private information, when he is treated with public money. Reports about disease of a person are generally part of his privacy and need not be discussed with others unconcerned. The medical records of a person are generally confidential as per the Indian Medical Council
A legislator's disease is not his private information, when he is treated with public money. Reports about disease of a person are generally part of his privacy and need not be discussed with others unconcerned. The medical records of a person are generally confidential as per the Indian Medical Council (Professional Conduct, Etiquette and Ethics) Regulations 2002 framed under the provisions of the Indian Medical Council Act, 1956. These provisions would be inconsistent with the proviso to Section 8(1)(j) of the Right to Information Act and the Right to Information Act would, therefore, prevail over the said Regulations (AIR 2007 Bom 121).
Of course, doctors need to know it and diagnostic technicians have to analyse the reports. However, they have an obligation to keep such information in confidence and not to disclose it just like that. The Hippocratic Oath of doctors imposes such an ethical binding. But there are several circumstances where such information needs to be revealed. Rights of others cannot be allowed to be jeopardized by suppressing such disease-related information. supressio veri suggestio falci i.e., 'suppressing truth and suggesting falsity' is not acceptable. If public interest demands, any personal information like details of disease need to be shared.
When public money is spent on treating disease of a public servant, the information relating to that treatment and its cost have to be revealed. In Surupsingh Hrya Naik vs State Of Maharashtra (decided on 23 March, 2007, AIR 2007 Bom 121), a private citizen sought the medical reports of Naik, legislator, who was convicted for contempt of court. It was held that it was in public interest to know why a convict was allowed to stay in an air-conditioned comfort of the hospital and there had been intensive questioning about this aspect in the media and the people's mind.
Medical records of brother
Naresh sought medical report of his deceased brother Rampal under RTI Act. He quoted an earlier order of CIC directing disclosure of medical reports of patient-applicant who alleged that she was deliberately hospitalised to terrorise her and certify as mentally ill (Ms. Nisha Priya Bhatia Vs. Institute of HB&AS, GNCTD 24­07­2014 [CIC/AD/A/2013/001681­SA]).
IHBAS claimed that information about her condition was obtained from her husband and various other sources, and hence that information was held in fiduciary capacity by the doctors. IHBAS also invoked 8(1)(h) as departmental inquiry is pending. PIO also used S 8(1)(e) and (d) to deny. PIO did not explain how the inquiry and the patient's medical record are connected and how the disclosure impedes it. He also refused to give details of charge or allegation and status of inquiry. FAA upheld the refusal. 8(1)(e) "fiduciary' clause cannot be invoked. 8(1) (d) 'commercial confidence' or IPR has no place.
The CIC in Shri Naresh Kumar Vs. BJRM Hospital (CIC/DS/C/2013/900427 SA,https://indiankanoon.org/doc/ 97464229/), GNCTD, Delhi [on 23 September, 2014] directed hospital to provide the records to patient within 72 hours (Rules under Medical Council Act), provide the records to his near relatives if he is deceased or unable to receive them, and protect them from other unconcerned persons as per Hippocratic oath, based on the legal principle that the Medical Records have to be shared with patients under Section 2(f) RTI Act.
The primary objective of the medical profession is the alleviation of human sufferings and relieving them from pain and disease. The cherished ideals of the medical profession imply that the responsibilities of the medical practitioner extend not only to the individual, but also to the community as a whole.
Prabhat Kumar case:
Duty to serve Prabhat Kumar's father was admitted into the hospital with the complaint of constipation, he was kept in the ICU. Prabhat spent nearly Rs 18 lakh on his father's treatment in a private Hospital, and in spite of that he expired. Prabhat's request for record of treatment of his father was denied claiming that private hospital was not a public authority.
Prabhat Kumar, being son of that patient, is party to the contract and also a consumer besides being a victim of treatment, hence claimed that he has right to know the details of diagnosis, treatment and the prescriptions. He asked the regulatory i,e., the Department of Health to procure the information for him. The hospital is contractually bound to supply, having received a consideration (payment) from the deceased's family. The department has a duty to enforce the Medical Council Act and to help the deceased's family, when their rights are being violated by a private or public hospital.
Salmond defined: 'RIGHT is an interest recognized and protected by moral or legal rules. It is an interest the violation of which would be a legal wrong. Respect for such interest would be a legal duty. An interest becomes the subject of a legal right, it has to have not merely legal protection but also legal recognition, the elements of a "LEGAL RIGHT" are that the 'right' is vested in a person and is available against a person who is under a corresponding obligation and duty to respect that right and has to act or forbear from acting in a manner so as to prevent the violation of the right. If, therefore, there is & legal right vested in a person, the latter can seek its protection against a person who is bound by a corresponding duty not to violate that right."
Hippocratic Oath as such is not enforceable in a court of law as it has no statutory force. Medical information about a person is protected by the Code of Professional Conduct made by the Medical Council of India under Section 33(m) read with Section 20A of the Act. But this protection is not absolute.
The Patient has a right to his/her medical record and Respondent Hospital Authorities have a duty to provide the same under Right to Information Act, 2005, Consumer Protection Act, 1986, The Medical Council Act as per world medical ethics.
The Information Commission in Prabhat Kumar case directed officer­in­charge of administration of the Fortis Hospital or any other responsible person having authority and knowledge about the case of the father of the appellant to furnish:
a)the certified copies of entire medical record including a note explaining the cause of death of the father of the appellant;
b)the certified copies of documents based on which the causes were ascertained; and
c)the certified copies of bills and receipts of payments made by or for the father of the appellant free of cost to the appellant. ……
CIC recommendation
The Commission recommended to the Government of India, states and Union Territories, besides the respondent authority in this case, to take necessary steps to enforce the right to information, i.e., forcing the private hospitals to give medical records of the patients on day-to-day basis, because this daily disclosure will prevent undesirable practices of altering records after damage caused to patient.
Forcing the private hospitals to provide daily­wise medical records will also act as a check on some hospitals from resorting to extortionist, inhuman and ruthless business of prescribing unnecessary diagnostic tests, unnecessary surgical operations, caesarean deliveries, unwarranted angioplasties, inserting stents, without need, or of substandard nature, or putting low quality stent while collecting price of high quality stent, and several such malpractices amounting to medical terrorism, etc. They should not be allowed to such malpractices with all impunity and get away without any legal consequences as if there is an absolute immunity. The Government, Medical Council of India and the health regulatory has to see that license to practice medicine will not become license to kill and extort and come to the rescue of helpless patients."
The Commission recommended that the Union government and the Delhi government to take this as undesirable example of defiance of private hospitals and of their indifference towards lives, health and rights of the patients from who they fleece huge amounts of money, to come up with a strict mechanism of enforcing the rights of the patients as per law. The Commission also recommended to the governments to take note that right to information of medical records of patient is equal against both public and private hospitals and any attempt to ignore enforcement of this right against private hospital will amount to practice of discrimination in violation of Article 14 of the Constitution (Prabhat Kumar v GNCTD, CIC/SA/A/2014/000004).