X1 Racing League to touch Hyderabad : CITY TO HOST STREET RACES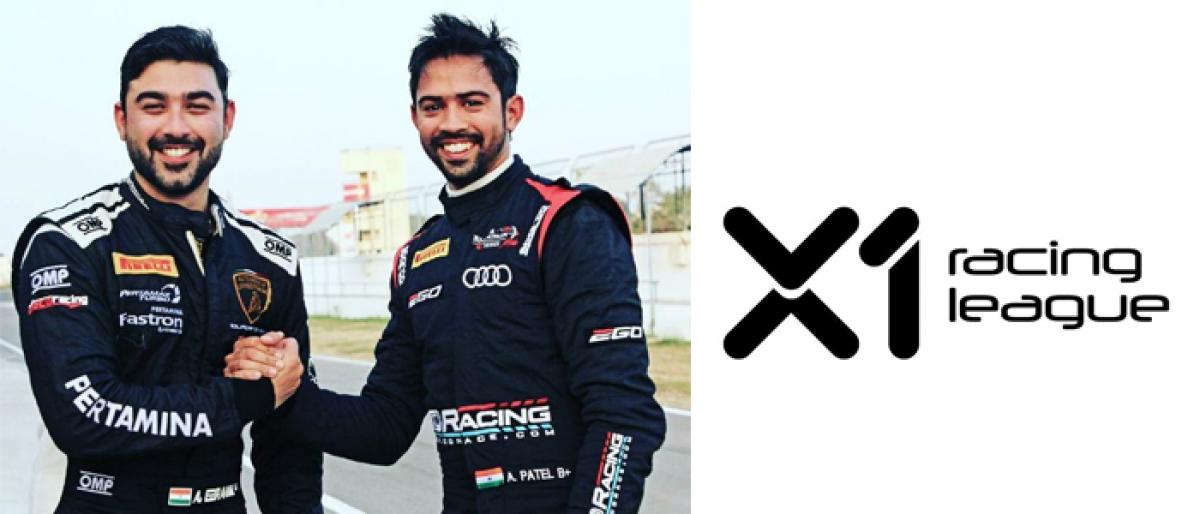 Highlights
The city is in contention for a slice of history when the uniquely conceptualised X1 Racing League, the world\'s first city-specific Motorsports League, will zoom-off. 
Hyderabad: The city is in contention for a slice of history when the uniquely conceptualised X1 Racing League, the world's first city-specific Motorsports League, will zoom-off.
This will lay the foundation for an ambitious, but exciting, four-wheel racing culture in the country that is already taking shape and will hit the streets early next year.
The Xtreme1 Racing League, aka X1 Racing League, which is a collaborative effort by international racers, Armaan Ebrahim and Aditya Patel, will be held in a mix of track and street circuits. The battle for speed supremacy will be fought by drivers representing eight city-based franchises.
Although, the premier or main league track venues will be BIC in Noida and MMRT in Chennai, the Monaco and Singapore F1-inspired street races will be held in Mumbai, Chandigarh, Bangalore and two other cities apart from Hyderabad.

Of course, India has been home to some mindboggling leagues like the pioneering Indian Premier League (IPL), Indian Super League (ISL), Pro Kabaddi League (PKL) and Pro Badminton League (PBL).
However, to the race-goer, the ensuing year will mark a rare celebration as India is poised to occupy an envious place among top non-Formula 1 nations, which vibrantly promote motorsport.
With Hyderabad boasting of state-of-the-art go-karting tracks and the roads found race-fit, it will be an integral part of the exciting initiative's street races component.
According to Ebrahim, the league slotted for four successive weekends with three 45-minute races held each day. They will bear an innovative format, which would be a novelty factor even to the racing enthusiasts.
He points out that there would be an overwhelming thrust on gender neutrality whereupon each competing team will have a female racer alongside male drivers. Each franchise will have two cars and they will have four drivers apiece.
Ebrahim explains that X1 Racing League has been approved by the Federation of Motor Sports Clubs of India (FMSCI), with whom the league promoters have tied up as a promotional tool to give fillip to motorsports in the country besides providing lucrative platforms to the country's rich racing talent.
Co-promoter Aditya Patel, giving further details, points out that they are in talks with former Formula One, Formula E, Indy 500, Le Mans and NASCAR drivers to rope them into the fold.
Structured on the globally popular style, each team with customised indigenously made cars will comprise of one international male driver, an international female driver, an Indian international driver and a domestic driver from the country.
As for the future plans, the promoters are contemplating to keep alive craze for motorsports with an all-year action.
Apart from X1 Racing League, they will run a domestic season that will feature at least a dozen races with Indian drivers and the 'patron's seat' incentive, scoring points for the team, all through.
Patron's seat, incidentally equips team owners to be at the steering wheel or nominate someone to race on their behalf.
The league is to shortly announce team ownership drive, which will then open bidding and driver recruitment auction process.
According to initial estimates, the ownership bidding will tentatively be hovering in the Rs 6.5 to Rs seven crore range.
Insiders feel that it would be value for money to the team owners, who can expect mileage all through the season.
Either way, X1 Racing League spells a win-win proposition to the promoters, drivers and motorsport enthusiasts.