World class synthetic tur installed at Chennai stadium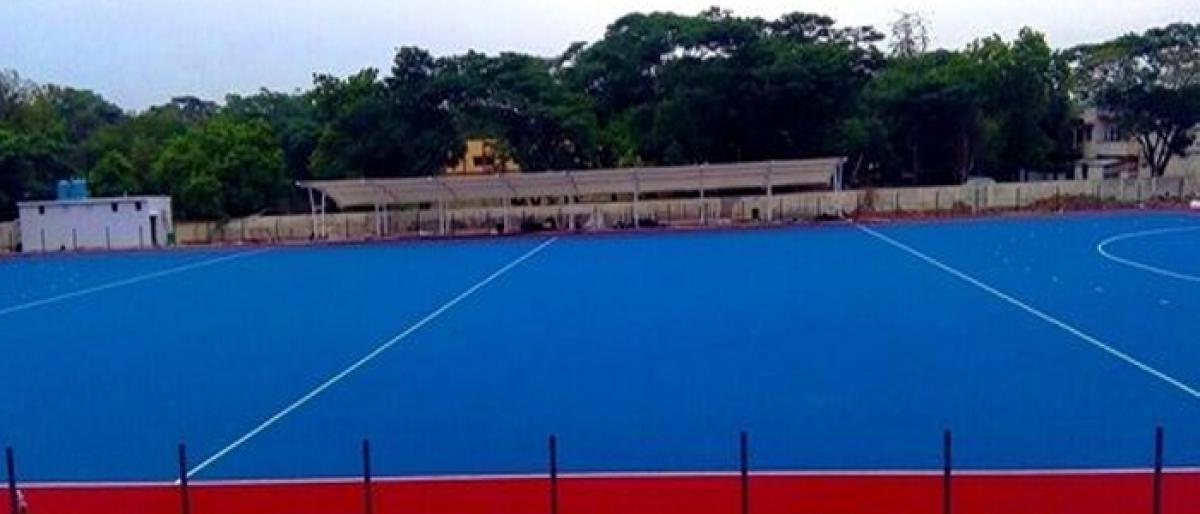 Highlights
Great Sports Infra, FIH Certified Field Builder, installed FieldTurfs worldclass synthetic turf for hockey at the Md Shahid Astro Turf Hockey Stadium in Chennai It was tested certified as a global category hockey field and has been recognised with a Certificate of Field Performance by the FIH
​Hyderabad: Great Sports Infra, FIH Certified Field Builder, installed FieldTurf's world-class synthetic turf for hockey at the Md. Shahid Astro Turf Hockey Stadium in Chennai. It was tested & certified as a global category hockey field and has been recognised with a Certificate of Field Performance by the FIH.
ICF is now ready to host national as well as international level games. A five- day tournament, MP Murugesh Memorial hockey tournament was hosted at this venue wherein teams from ICF, Indian Bank, Central Excise, Southern Railway, and IOB had participated.
Anil Kumar, Managing Director, Great Sports Infra, on the inauguration of the event, stated "We are delighted that Great Sports Infra team has successfully developed the hockey stadium as per the International Standards. It's our endeavor to build a sustainable sports infrastructure in the country. We would like to thank the management and the staff members of ICF Hockey Stadium at Chennai who have been instrumental in helping us build an international standard hockey field in record time."
The Stadium was inaugurated by Ajit Pal Singh (Former World Cup-winning captain, India). The inauguration was graced by Indian hockey Olympians, Integral Coach Factory team, and international celebrities like V. Baskaran, R. Prabhakaran, Dinesh Nayak, S. Thirumalvalavan, Adam Sinclair, and many more.