Australia vs India: Will be surprised if Virat Kohli keeps quiet, says Pat Cummins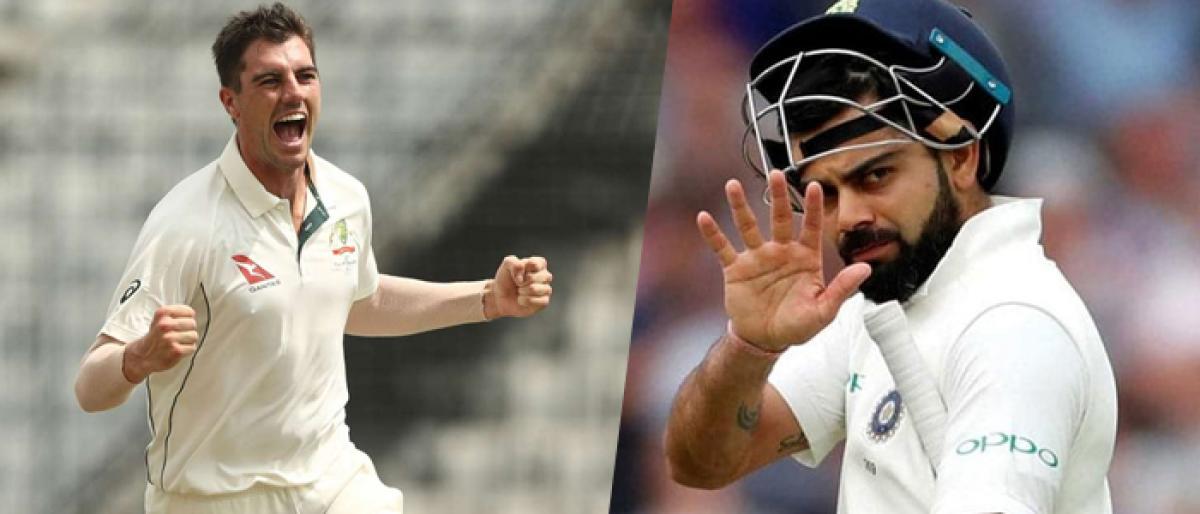 Highlights
Refusing to buy Virat Kohlis selfappraisal that he is no longer the one looking for confrontations, pacer Pat Cummins said Sunday that the Australians will hold their ground in the face of any verbal barrage from the India captain
Melbourne: Refusing to buy Virat Kohli's self-appraisal that he is no longer the one looking for confrontations, pacer Pat Cummins said Sunday that the Australians will hold their ground in the face of any verbal barrage from the India captain.
Prior to departing for Australia, run-machine Kohli insisted he realised he doesn't need to get into confrontations to get a feel of the contest.
Cummins doesn't think so.
"I think I heard him say in the media the other day he won't, but I'll be surprised if he doesn't," Cummins told Fairfax Media.
"He's so competitive, he really thrives on that.
"We'll hold our ground, we're going to be competitive and all those things. We wouldn't treat him differently to any others. I think you'll see a lot of passion from both sides but nothing super fiery like we saw against India a couple of years ago," he added.
Relations between the two sides hit a low after Australian captain Steve Smith, going against the rule, looked up to his dressing room for assistance for a decision review call during the second Test in Bengaluru last year. Smith latter called it his "brain fade" moment.
South Africa chose not to engage with Kohli when they met at the start of the year, and the India skipper top-scored in England with three centuries.
"It might be something to talk about once we get the Test squad together, and talk about how we want to play and our plans for individual batsmen," Cummins said.
"To be honest, I do what works best for me. It's getting myself fired up or getting myself focused, it's more getting the best out of myself than trying to put a batsman off or anything."
India will play Australia four Tests, three One-day Internationals and as many T20 Internationals. India were whitewashed 0-4 in their last Test series in Australia.