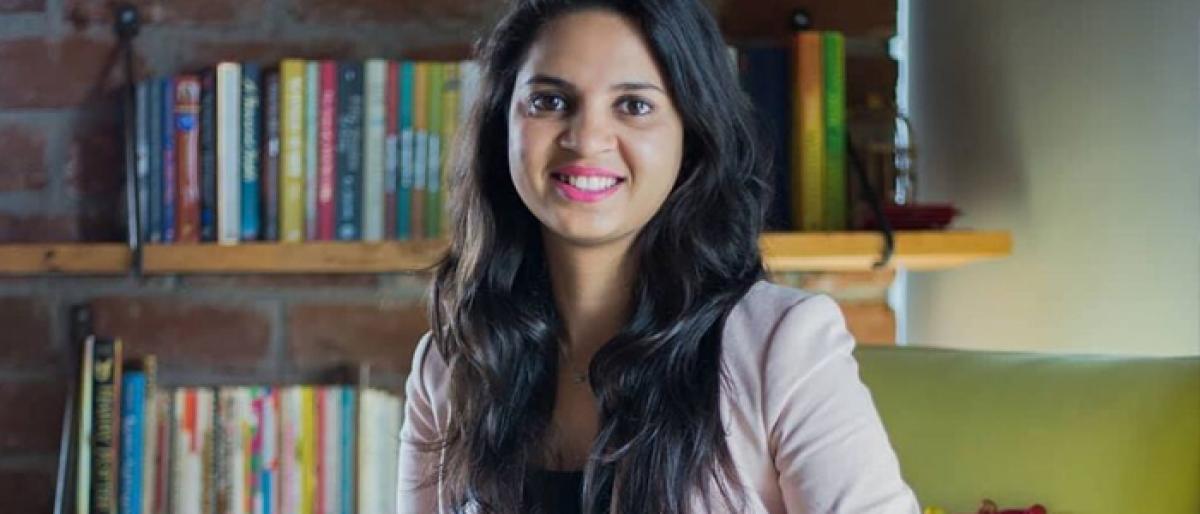 Highlights
Savi Sharma is wise beyond her years The 25yearold bestselling author and selfhelp expert runs a widelyread blog Life and People and doles out advice on meeting life and its challenges in positive thinking, spirituality and the law of attraction
Savi Sharma is wise beyond her years. The 25-year-old best-selling author and self-help expert runs a widely-read blog 'Life and People' and doles out advice on meeting life and its challenges in positive thinking, spirituality and the law of attraction.
Her debut book 'Everyone Has A Story' notched up sales of tens of thousands of copies within weeks of its release! It made her India's most successful female debutante author. The second book 'This is Not Your Story' also sold lakhs of copies.
Both books received rave reviews in the press and she has been hailed as a literary superstar, a publishing phenomenon, a writer of moving stories and an author whose works ooze inspiration. Her third book 'Everyone Has a Story 2' is being received with praise by the press and readers with much enthusiasm.
Based in Surat, Savi began writing poems and essays from her childhood. "I used to write for my school magazine. I used to read a lot, though not enough, I later felt. At 18, I began writing my first book which I titled Silent Love.
I completed it in four years. However, I did not publish it as I felt I had something better to write. However, the experience and lessons helped me greatly and I was able to write my debut published book Everyone Has A Story within six months."
She took a courageous leap when she self-published her debut book 'Everyone Has A Story'. "It is tough, this whole process of self-publishing. There were a thousand things I had to do all by myself. However, the book did very well and now my books are published by Westland Publications," she explains.
Savi adds: "I gave up my CA studies to get into writing because the passion was so overwhelming."
Were her parents concerned? "Yes, naturally, they were," she smiles. "However, they have now come around to my viewpoint and are happy with my choices."
The maturity and self-confidence she reveals belie her young age. It is amazing to hear her spout words of wisdom, which resonate with the young and old alike. Many people describe her, therefore, as an old soul in a young body. Her blog publishes motivational and inspirational content.
Not everyone will benefit from good advice or inspiring lecture though, Savi says. When we tell someone about the right path, they may or may not use it fruitfully, she says wistfully. "We can only plant a seed. Whether they grow it into a tree and what kind of tree they grow it into is in their hands."
Many also wonder if she went through any traumatic experiences which imparted this wisdom. She laughs off this speculation. "I get this a lot. No, I have not had any upheavals in my life. However, I am a keen observer of people and situations around me."
Does she have any favourite writers? "I admire Paulo Coelho, Robin Sharma, Mitch Albom, Markus Zukas, Devdutt Pattanaik, etc," she reveals.
What are her plans for the future? "I love travelling. I want to see new lands and meet new people. I also want to write more books. Another dream is to write scripts for Bollywood."
Savi Sharma was in Hyderabad for a book-reading event by Write Circle - an association between Prabha Khaitan Foundation and Taj Krishna, Hyderabad, supported by Ahsaas.