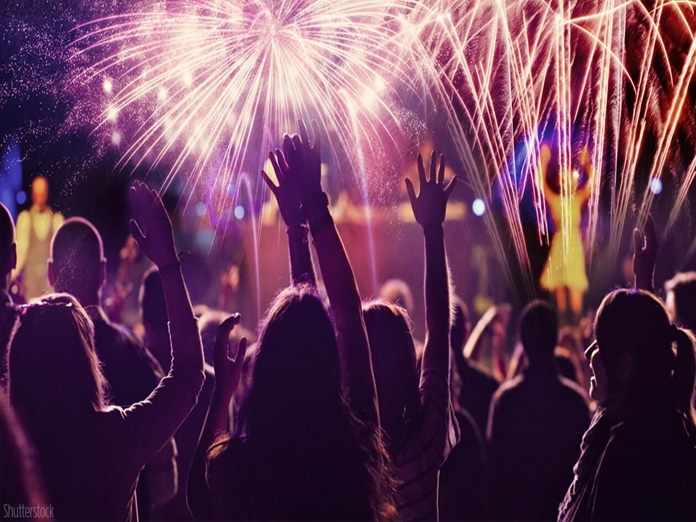 Highlights
Our Colony Committee met to discuss how to celebrate New Years Eve We must have a DJ, party music and 10000 vala ladis to ring in the New Year, said Subbu Bas The older gentlemen in the front row showed minor signs of cardiac arrests at the mention of 10000 vala ladis Two or three keeled over Ladkis asked a gent incredulously
Our Colony Committee met to discuss how to celebrate New Year's Eve. 'We must have a DJ, party music and 10000 vala ladis to ring in the New Year,' said Subbu. 'Bas.' The older gentlemen in the front row showed minor signs of cardiac arrests at the mention of 10000 vala ladis. Two or three keeled over. 'Ladkis?' asked a gent incredulously.
'No, no, ladis,' said Subbu. 'Crackers.' President Rao stepped in before there was more mayhem. 'Maybe we should welcome the New Year with rangoli as usual,' he suggested. 'Those who want music can do it in their homes.' Subbu rose. 'We want a DJ,' he said, calling someone on his phone. President Rao said that since there was no consensus, we should follow tradition like we did every year. The committee members got up to leave before whoever Subbu called arrived.
'What about the majority?' asked Subbu. 'You cannot ignore us. We want a ladis.' President Rao looked around at the 10 members of the committee and asked them what they wanted. Before they could clear their throats, five of Subbu's friends joined the meeting. DJ, DJ, DJ, Ladi, Ladi...they chanted ominously.
'Who are these people?' asked President Rao. 'They are not from our colony.' 'They are well-wishers of our colony,' said Subbu. 'They really wish our colony well. It is better to have well-wishers of our colony from outside than people on the inside who do not wish anything for the colony. It is the wish of our Colony Well-wishers Union that we should have a DJ.'
The Five Well-Wishers, who had looked distinctly anti-social till then, now appeared like well-wishing martyrs fighting for the good of our colony. The committee members looked like villains. DJ, DJ, DJ… the well-wishers chanted with their limited vocabulary.
Subbu's eyes moistened. 'Look at their passion for our colony,' he said. 'You must honour their sentiments. God knows what they might do if their sentiments are hurt. For example, those windows on that house; they may express their frustrations on them.'
President Rao tottered backwards. Subbu was pointing to his house. All committee members looked at one another for support and reached for their emergency medications. In the ensuing quiet, Subbu spoke. 'So, it is agreed then?' he said. Dissident Member Murthy found his voice. 'But you are only one vote,' he croaked. 'Your passionate sympathisers don't have voting rights. You are outvoted.'
'It's beyond voting rights now,' said Subbu looking at his phone. 'Check out social media. Lots of people from the North and South Pole have voted for a DJ and 10000 vala ladis. They are saying uncomplimentary things about you all. 1002 likes, 25 comments.'
Subbu's friends meanwhile looked at the houses nearby. Words like 'occupy', 'voting right', etc were heard from them. While they were discussing their course of action, the other committee members escorted Murthy outside despite his protests. The decision had been made. DJs were preferable to homelessness.
'How can I justify this shift from rangoli to 10000 ladis and DJs to the colony people?' asked President Rao. 'More so since you are one and there are 10 of us.''
'It's simple,' said Subbu. 'Your majority is actually a minority. You have numbers but no voice or social media presence. So, you become a minority – decibel-wise. The new majority is the one with more noise…I mean…voice… like my friends here. Can anyone doubt their commitment to our colony? No. So they are the minority majority. We win.' Subbu's friends burst crackers to celebrate their victory.
Our majority minority committee members started leaving. President Rao asked them where they were going. 'To buy earplugs,' said they. 'Happy New Ears. In advance.'