Cook healthy, Eat healthy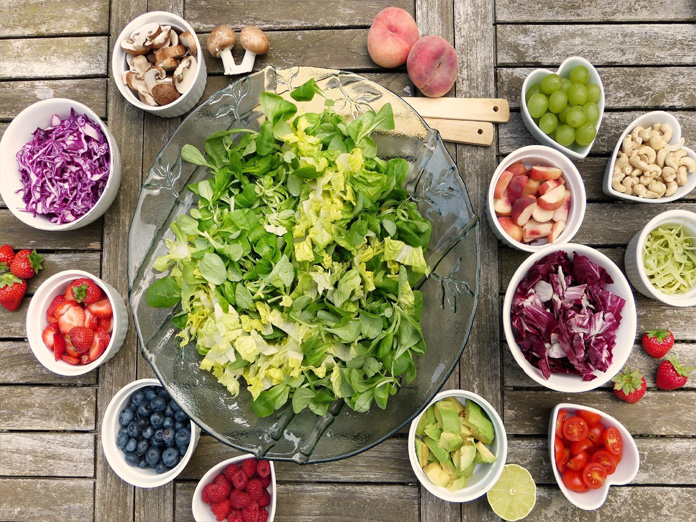 Highlights
The Everyday Healthy Vegetarian, a book by popular blogger Nandita Iyer has recipes, cooking tips, meal planner, and interesting tidbits and her journey with food making for an interesting read Here are a few healthy cooking tips from her book
The Everyday Healthy Vegetarian', a book by popular blogger Nandita Iyer has recipes, cooking tips, meal planner, and interesting tidbits and her journey with food making for an interesting read. Here are a few healthy cooking tips from her book.
When cooking ingredients with a long cooking time (for example, rown or red rice, beetroots, chickpeas, rajma, whole wheat pasta, etc.) cook a bigger batch so that you already have one healthy ingredient (or two) sitting in the refrigerator when you plan your next meal.
When in doubt, soak some beans overnight. These can be used in salads for lunch or to cook a khichdi or misal for dinner. Don't want to use the soaked beans immediately? Sprout them. Drain and put them in a bottle to sprout. Make use of the sprouts in a salad, pulao, khichdi, smoothies or along with vegetables in a curry.
Prepare a triple batch of dry ingredients for pancakes and store it in bottles or sealable plastic bags. This way you only have to measure once for three breakfasts.
Prepare a dry mix for instant dosas by combining wheat flour, oat flour, corn meal, sorghum flour or any other combination you like with a dash of spices such as black pepper, dried curry leaves, etc. and you are minutes away from a hearty dosa.
Use the pressure cooker to its full capacity using separators. For this, it is useful to have a general idea of foods that have similar cooking times. For example, beetroot and brown rice both take around 15 minutes on low heat, potato and lentils cook for similar times.
When grinding a fresh paste for a curry or a sambar, double the quantity, freeze half and make sure you jot this down in your weekly menu for another day.
The same rule applies for salad dressings. Prepare a full bottle and, as long as there is no fresh garlic or herbs swimming in your dressing, it will do just fine.
You can always add the fresh ingredient to the required quantity of dressing just before use.
Salads in glass jars are very popular. Chop and prep once for five salads during the week. Carrots, sprouts, cooked beans, hardier leaves like kale, cooked beetroots, radish slices, etc. will stay fresh for a few days. Make sure the bottles are airtight and store in the refrigerator.
While cleaning and prepping fresh produce, make sure you wash veggies, fruits and green leaves well. As this is a given, it is not included in the steps for the recipes. Soaking produce in a small tub of water with a mix of lemon juice and vinegar (1 tbsp each) helps remove most of the pesticide residue.
- Extracted from The Everyday Healthy Vegetarian by Nandita Iyer, published by Hachette Books
Interested in blogging for thehansindia.com? We will be happy to have you on board as a blogger.