Amazon launches Prime Air its own dedicated cargo planes to speed delivery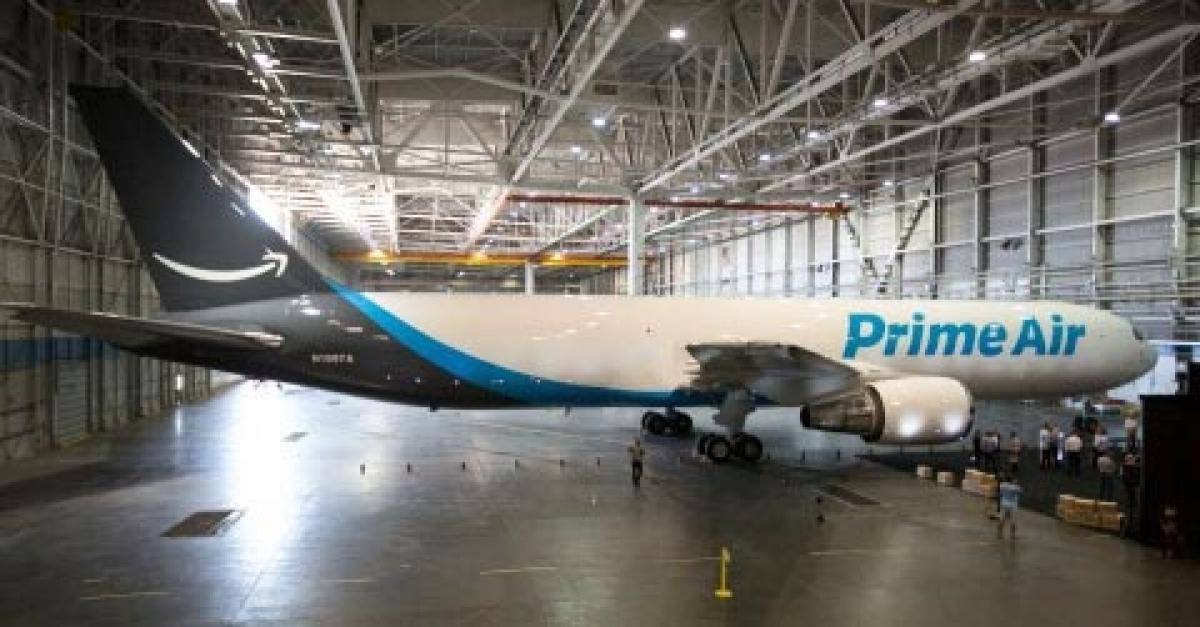 Highlights
The plane is a a Boeing 767-300 operated by Atlas Air, an existing provider of air cargo services for Amazon.com.In a press statement ahead of the event, the company's senior vice president of worldwide operations, Dave Clarke, outlined plans for a more expansive "air transportation network." The company will lease 40 planes in total from Atlas Air and another partner, ATSG, for its Prime Air carg
Delivery by drone or self-driving trucks may not be here any time soon for Amazon.com.But the e-commerce juggernaut plans to launch its first ever branded cargo plane, the Amazon One, at Seattle's SeaFair Air Show on Friday.
The plane is a a Boeing 767-300 operated by Atlas Air, an existing provider of air cargo services for Amazon.com.In a press statement ahead of the event, the company's senior vice president of worldwide operations, Dave Clarke, outlined plans for a more expansive "air transportation network." The company will lease 40 planes in total from Atlas Air and another partner, ATSG, for its Prime Air cargo operations in the next two years, he revealed.
The move is part of a broad effort to speed delivery for ever-demanding customers.A time lapse video of the plane being painted is live on YouTube for Amazon superfans who want to catch a glimpse before it flies in the airshow in Seattle.On the ground, Amazon.com has also launched initiatives aimed at making delivery times as fast as possible for its Prime and other customers.
Among other things, these efforts include the addition of 4,000 trailers to its fleet of delivery trucks; the launch of Flex, a mobile app to let vetted freelance drivers start using their own vehicles to make Amazon.com deliveries; and the use of robotics and other technology to speed packing and sorting at its facilities.
Read More »
Source:Techgig.com