Elimination of Poverty is the mission of Bangaru Telangana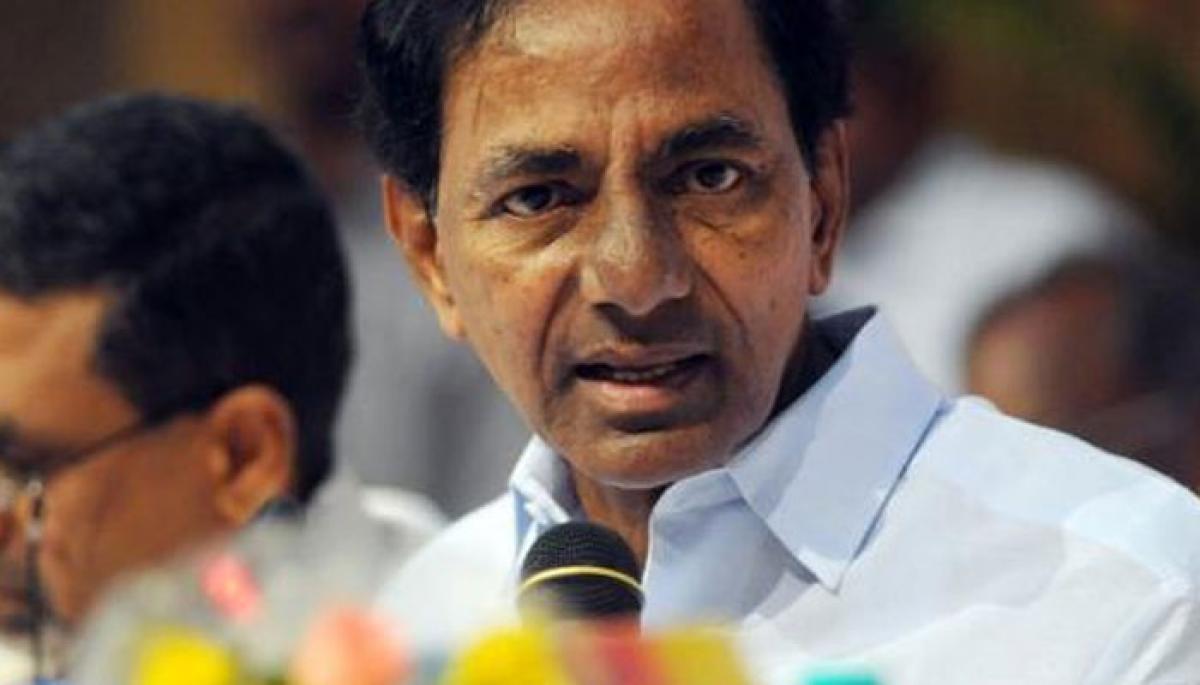 Highlights
Society for the Elimination of Rural Poverty (SERP) with the assistance from the World Bank, has mobilized the women in rural areas to form self-help groups in the early 2000s.
Society for Elimination of Rural Poverty (SERP)

Society for the Elimination of Rural Poverty (SERP) with the assistance from the World Bank, has mobilized the women in rural areas to form self-help groups in the early 2000s. This network of Community Based Organizations (CBOs) helped leverage and promote financial inclusion, which was then expanded to include land based livelihood, skills training, livelihoods support, access to Government programs, and initiatives to improve health and education outcomes. Nearly 90 percent of the poor households in the State are members of these community institutions.
Currently 47,41,891 women have formed 4,16,811, Self Help Groups (SHGs) at the Village / Habitation levels. The SHGs have federated at the village level to form village organizations (VO) and VOs have federated at Mandal level to form Mandal Mahila Samakhya (MMS). Currently there are 17,811 VOs and 438 MMS. These Mandal Mahila Samakhyas federated at District Level to form 9 Zilla Samakhyas.
The Government constituted a committee with a senior IAS officer to tour Karimnagar, Medak and Karimnagar districts to study the plight of beedi workers. Based on the committee report, appropriate guidelines will be prepared to facilitate pension payments to beedi workers.
Vision and Mission
The disadvantaged communities shall be empowered to overcome all social, economic, cultural and psychological barriers through self-managed organizations. They will attain higher productivity with improved skills and asset base and utilize resources to full potential and gainful access to services.
Our missions is to enable the disadvantaged communities perceive possibilities for change and bring about desired change by exercising informed choices through collective action.
Telangana Palle Pragathi Project
Telangana Palle Pragathi project (Telangana Rural Inclusive Growth Project – TRIGP) focuses on ena¬bling the institutional platforms of the poor to achieve 'inclusive growth' by expanding and diversifying livelihood opportunities and 'improved quality' of life through human development initiatives and access to entitlements, particularly for the poorest of poor rural households. The total cost for the proposed Project has been estimated at Rs 642.00 Crore with the Government share of Rs.192.00 Crore and Rs.450 Crore funded by the World Bank. The project period for implementation is 5 years starting from February-2015 to February-2020.
The beneficiaries targeted are small and marginal farmers and the SC/ST households from communities in the 150 most backward Mandals in the newly created State of Telangana, covering about 6,000 villages. There are five components for the project, Value Chain development, Human Development, Palle Pragathi Seva Kendra, ICT & Partnerships and Project Implementation Support.
Financial Access – Bank Linkage
Through SHG Movement, savings has been taken up as a mass movement by women. The SHGs are not only resorting but are also taking small loans out of the corpus available with the group. SHGs have an accu¬mulated Saving of Rs.1845.00 Crore cumulatively (Rs 378 Crore every year), Community Investment Fund- Total 435.00 Cr, Bank linkage /Cash credit limit – Rs.22657.00 Cr cumulative and potential of Rs.4000.00 Cr every year.
Stree Nidhi
Stree Nidhi has earned a unique place in delivering of credit to poor, presiding timely and appropriate credit. Measure will be taken to portion the same as a livelihood promoting institutions to augment income of the poor. It is proposed to finance Rs 1100 crs. during the year 2015-16. There are 436 Mandal Mahila Samakhyas (MMS) of SHGs in association with Government of Telangana have promoted "STREE NIDHI Credit Co-operative Federation Ltd." to address the issues of inadequate finance and to ensure timely availability of credit, preferably within 48 hours, for meeting emergency and other needs of the poorest of the poor. Rs.481.80 Crores were disbursed to 2,24,902 members of 60,797 SHGs in 7,432 VOs in 423 mandals for the FY 2014-15 up to January'2014.

Human Development Inclusive Development of People with Disabilities
Equal opportunities, protection of rights & complete participation through CBOs. The disability interven¬tions of IKP have enabled more than 4.1 lakh persons with disabilities in the rural areas to be organized and develop their own CBOs.
The PwD (Persons with Disability) activities are implemented in 438 mandals through 436 Mandal Vikalan¬gula Samakhya (MVS) and 9 Zilla Vikalangula Samakhyas (ZVS), 198207 PwDs are organized into 20,368 ex¬clusive PwD SHGs in the State of Telangana. PwDs are given an assistance of Rs.18.32 crores through CIF, Rs.214 crores Bank Linkages, Rs.9.9 crores Stree Nidhi and Revolving Fund for enhancing their livelihood.
Community Managed Health & Nutrition
Around 1800 Nutrition cum Day Care Centres (NDCCs) had been established to provide three nutritious meals and health education to pregnant and lactating women.
Gender Advocacy
As part of Social and Human development on Gender initiative, 436 Mandal Level Social Action Committees are formed and 340 community managed family counseling centres are functioning to reduce violence and injustice to address the following social issues which plague the State of Telangana:
•

Crimes against women (rape, sexual harassment, eve teasing, acid attacks)
•

Female Foeticide/Infanticide (leading to low sex ratio)
•

Alcoholism (amongst men leading to increase in crimes against women)
•

Jogini/Basivini/Matangi Systems
•

Witch hunt (Violence against women purported to be practicing black magic)
340 community managed family counseling centres are functioning in the State. Out of the 31991 cases reported, 26052 are solved.
Community Managed Health & Nutrition
Mission is to empower women's self-help groups and their federations especially the disadvantaged communities to access entitlement and bring change in health and nutrition seeking bheaviours by exercising informed choices through collective action.
Objectives
•

To increase demand to access and avail public health services.
•

Improve health and nutrition seeking behaviours ensure healthy development of women & children.
•

Provide financial safety nets during health emergencies and illness.
•

Reduce out of pocket expenditure for curative care.
G Rajendera Kumar
Subscribed Failed...
Subscribed Successfully...