Top cop Anand takes a stroll down memory lane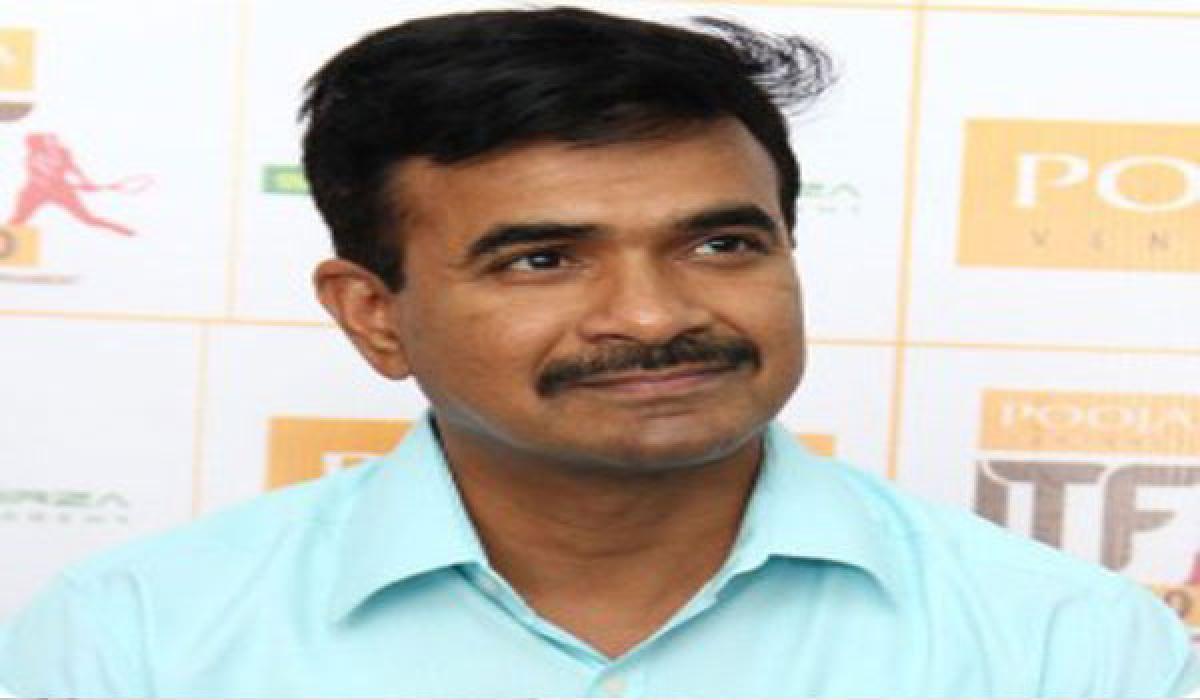 Highlights
With only four days to go for the Osmania University Centenary Celebrations to begin, alumnus, C V Anand, currently heading the Telangana State Civil Supplies Corporation turns nostalgic while sharing his campus memories with The Hans India.It was in 1989 when I joined Arts College for my masters in economics. I used to go by my bike Yezdi, park it on the left side of the college building and step
Hyderabad: With only four days to go for the Osmania University Centenary Celebrations to begin, alumnus, C V Anand, currently heading the Telangana State Civil Supplies Corporation turns nostalgic while sharing his campus memories with The Hans India.It was in 1989 when I joined Arts College for my masters in economics. I used to go by my bike Yezdi, park it on the left side of the college building and step inside the classroom in the farthest corner.Gold Medal in Economics.
I was not interested in student politics and all because I was more engrossed in preparations for Civil Services.Recalling his teachers, Anand said he remembers the names of only two professors – Raghuram and Thippa Reddy while Navneet Rao was the Vice-Chancellors. Jyothi Babu was one of my closest friends. Recollecting the good memories, he says he enjoyed having lunch at the varsity canteen, sitting under the trees with friends, occasionally staying back in the hostel room of one of my friends whenever I got delayed in the library or attending study circle.
After joining IPS, I was away on assignments outside Hyderabad and it was in 2001 I came back to city as the Deputy Commissioner of Police, East Zone and Osmania University was in my zone.Once I went to the campus, stopped near my classroom and also at the trees where I used to sit with friends. It was a nostalgic moment for me. Sometime later, I attended a programme conducted by a student organisation, as a guest.
Around that period, I went to see my Professor Raghuram when I came to know that he was ill. Now he is no more, Anand said. However, I and my wife, who is also the student of OU, made it a point to attend the weddings of the children of our professors. Some of my batchmates are working in different capacities in the city police, he recalls quickly adding more than 400 students from the campus were recruited as Sub-Inspectors of 1991 batch and many of them are still working in city.
Asked about students playing crucial role in the Telangana agitation, Anand said, "OU has always been a center of activism.
It is but natural that OU students were drawn towards the Telangana agitation."Referring to the current scenario of the campus, Anand said, "I feel bad when I read about the happenings on the campus. I am not sure but the standard of education appeared to be not that good.""I don't know, but I wonder where this university is heading. It feels bad when I read things happening on the campus these days," he said.Interestingly, Anand, who is one of the few alumni to enter the Civil Services, has not received so far an invitation for the Centenary Celebrations the University.
By B G Rajeswar