Telangana fumes as AP objects to Kaleshwaram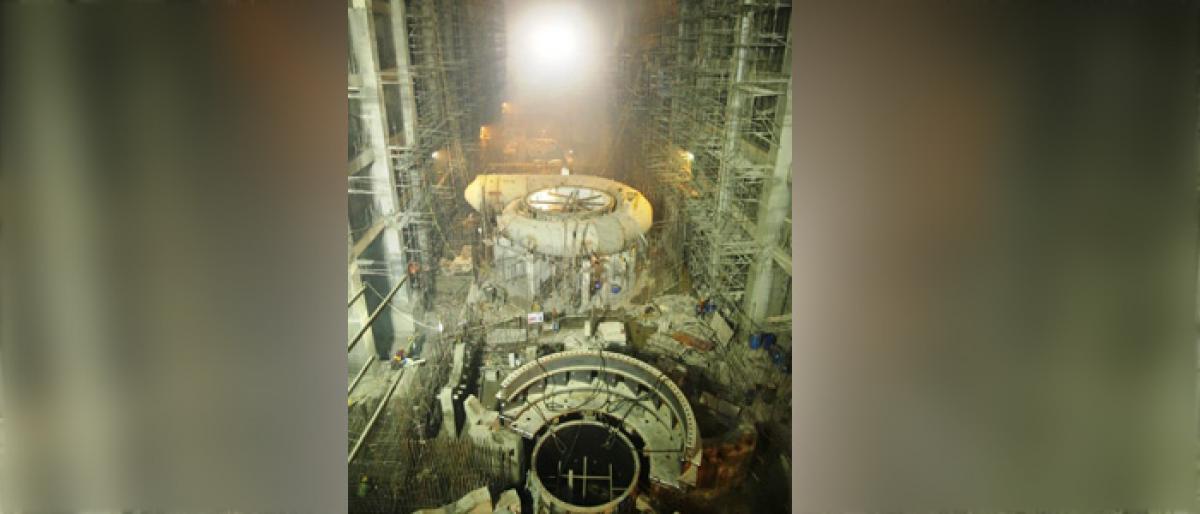 Highlights
Getting serious over Andhra Pradesh government's complaint against the Kaleshwaram project to the Union Ministry of Water Resources, the Telangana government has decided to counter its neighbour's arguments strongly on the construction of the irrigation project.  Though the complaint will not impact the project works as it got all necessary permissions from the Centre, highly-placed sources said T
​Hyderabad: Getting serious over Andhra Pradesh government's complaint against the Kaleshwaram project to the Union Ministry of Water Resources, the Telangana government has decided to counter its neighbour's arguments strongly on the construction of the irrigation project. Though the complaint will not impact the project works as it got all necessary permissions from the Centre, highly-placed sources said TS Irrigation Minister T Harish Rao instructed the irrigation officials to study the objections raised by the Andhra government to counter the same at the Centre.
The TS government took strong exception to the AP government's stand on Kaleshwaram project without any valid reasons. State Irrigation officials said the AP objection on the utilization of river Godavari waters for Kaleshwaram project was unwarranted. Telangana is utilizing 954 TMC of water allocated to the state. There is no need of seeking any fresh permission from either the Union ministry or the Godavari River Management Board (GRMB) on the use of water under the project.
The Union government accorded all permissions to the project, including TAC (Technical Advisory Committee) of the Ministry of Water Resources, CWC (Central Water Commission) and also the forest and environmental clearances. At this stage, AP approached the Centre against the project challenging it only for political mileage, officials said.
The TS government will also counter the objections on the project DPR (Detailed Project Report). The project was redesigned for optimum utilization of water allocated to Telangana, they said. Officials said the TS government will submit a report to the Centre soon after receiving the complaint copy and counter the AP arguments effectively.