KCR has a hawk eye on MLAs performance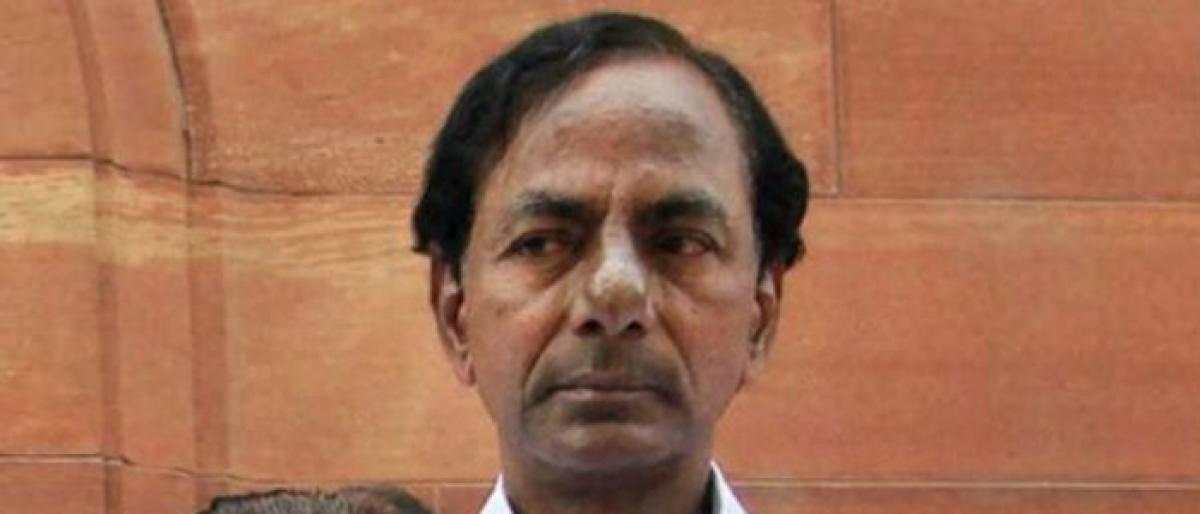 Highlights
Telangana Chief Minister K Chandrashekhar Rao has set October as deadline for all his party MLAs to show their performance by completing all the works and schemes sanctioned in their respective assembly constituencies The ruling party legislators have also been directed to improve public relations and bridge the gap between voters and the party leadership before the beginning of the election seas
​Hyderabad: Telangana Chief Minister K Chandrashekhar Rao has set October as deadline for all his party MLAs to show their performance by completing all the works and schemes sanctioned in their respective assembly constituencies. The ruling party legislators have also been directed to improve public relations and bridge the gap between voters and the party leadership before the beginning of the election season in the state.
The TRS legislators have been warned that their names will be put under withheld list if they failed to fulfill the targets and improve their performance in the service of the people. It is learnt that nearly 40 TRS MLAs (out of 90 including turncoats from Congress and TDP) are lagging behind in achieving the targets and also failed to fulfill the promises made at local level in 2014 elections.
The Chief Minister identified the works mainly - Mission Bhagiratha, Mission Kakatiya, two bed room houses, distribution of pattadar passbooks to the farmers and disbursement of benefits under various scheme mainly community-based schemes like sheep distribution, Kalyana Laxmi and pensions to the needy sanctioned every year were still pending.
Developmental works mainly road network development and construction of community halls approved under constituency development fund and special development fund were also pending for the last four years. Source said that KCR is approaching every MLA of his party and is ascertaining his performance mainly the status of developmental programmes launched in their assembly segments.
Many of them explained their woes in getting release of the funds from government in timely. They informed the Chief Minister that works are moving at snail pace as the files are pending for months with the government.
"The chief minister has instructed the legislators to meet him directly if any important work is pending with the government. He also instructed CMO officials to clear the files and ensure the release of funds immediately, "a source said that the CM has taken the development of the constituency as parameter to gauge each MLAs performance. If anyone fails to meet his expectations, the sitting MLAs will become sitting ducks.
Out of 90 legislators, 40 of them are not up to the mark in achieving the targets. The chief minister is also examining the public relations maintained by his MLAs with people at ground level and their capability of addressing the grievances of all communities. He wanted every ticket aspirant in the next election to maintain good rapport with all voters and be available to all sections round the clock.
"This time, KCR will give party tickets to the sitting MLAs who performed and win the hearts of majority voters ", source said adding that the TRS chief is looking for winning horses for 20 assembly seats where the TRS MLAs are facing people's wrath. Mahabubnagar, Suryapet, Alair, Achampet, Nagarkurnool, Munugodu are among the segments where KCR will field new faces in next elections, it is learnt.