Sharath's killer shot dead in US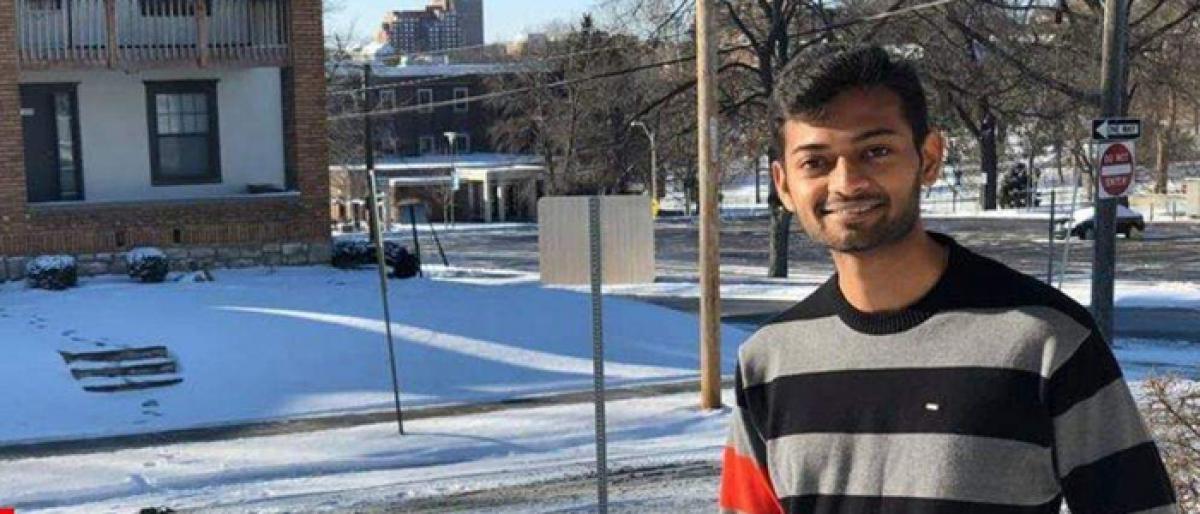 Highlights
A suspect in the killing of 25yearold Warangal student Sharath Koppu in Kansas City has been killed in an exchange of fire with the police, leaving three undercover officers injured, US authorities said on Monday
​Kansas City: A suspect in the killing of 25-year-old Warangal student Sharath Koppu in Kansas City has been killed in an exchange of fire with the police, leaving three undercover officers injured, US authorities said on Monday.
Sharath was shot dead on July 6 during a suspected attempted robbery at a restaurant where he worked in the US state of Missouri.
The police officials on Sunday found the suspect involved in the shooting, but when two undercover officers conducting surveillance approached the man, he shot them with a rifle and fled, leaving both officers injured, police said.
That encounter touched off a series of gunfights between the suspect, whose name has not been released, and police. In all, three officers were injured, and the potential suspect was killed, they said.
The three officers' wounds were not life-threatening, police said. The attack on the two undercover officers started at a motel in east Kansas City, the shootings continued an hour later then ended after a short standoff and the suspect's death, they added.
The homicide detectives had released the surveillance video of a possible suspect within a day. A few tips came in. Soon, police had identified the man they called a person of interest. Detectives were looking for the man all week, Kansas City Police Chief Rick Smith was quoted as saying by the report. "This is the first time we laid eyes on him," Smith said.