TechM to help Telangana launch Blockchain district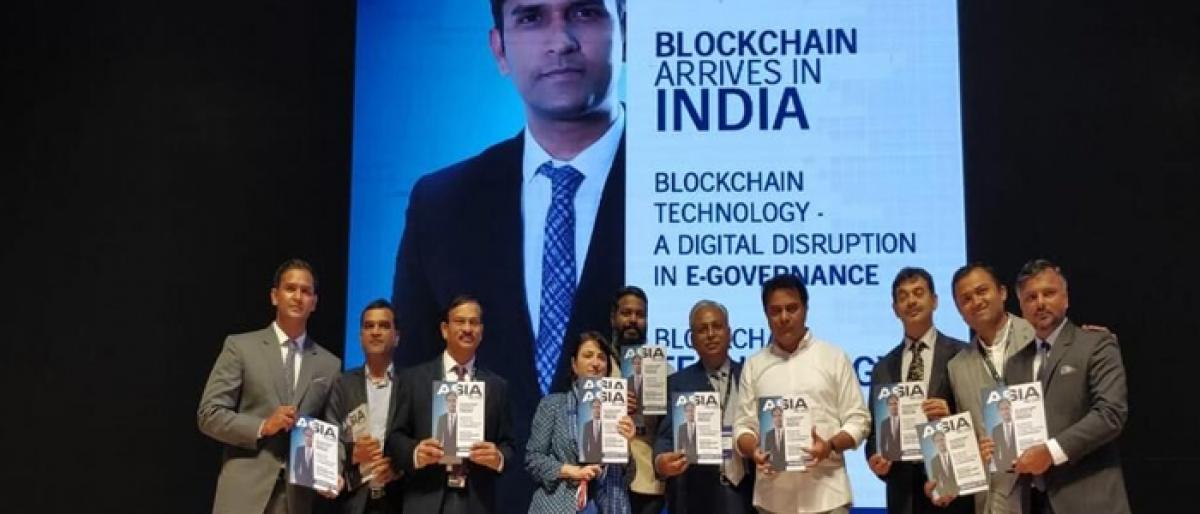 Highlights
The Information Technology, Electronics and Communication Department ITEC, Telangana government on Friday signed an MoU with software major Tech Mahindra to launch Indias first blockchaindistrict in Telangana at the International Blockchain Congress held here on Friday
​Hyderabad: The Information Technology, Electronics and Communication Department (ITE&C), Telangana government on Friday signed an MoU with software major Tech Mahindra to launch India's first blockchain district in Telangana at the International Blockchain Congress held here on Friday.
The blockchain district, which will come up in Hyd, will be a Centre of Excellence for Blockchain, an incubator for technology and process development with innovative infrastructure and facilities to foster growth of Indian blockchain start-ups and companies.
Tech Mahindra as a founding member of the blockchain district will provide platform and technology assistance to all the incubators in the blockchain district. The company will also em­power accelerators to develop and solve market pro­ble­ms across its global customer ecosystem.
Further, The Telangana ITE&C Department will provide regulatory and policy support to enable and promote blockchain growth both in India and globally.
The government also signed MoU with Eleven01 Foundation and Nucleus Vision to launch India's first blockchain district, which will provide a complete ecosystem for the growth of blockchain technology.
'Eleven01 Protocol' – a blockchain initiative is a joint collaboration between Tech Mahindra and the Eleven01 foundation. The initiative aims to foster a cutting-edge ecosystem for blockchain startups in India.
Tech Mahindra, Eleven01 and Nucleus Fusion will be the core founding partners for the Blockchain District
Delivering keynote at the congress after signing MoU, IT Minister K T Rama Rao said: "We want to work and collaborate with all the stakeholders.
Our signing of MoUs with our counterparts in the government, start-ups, academia and the industry is a testimony of our efforts to ensure develop various use cases, protocol development, incubation, acceleration and other related programs to achieve the vision of making India, and specifically Telangana, a blockchain hub. I am sure this would further propel the blockchain ecosystem in the State that would position us as a leading destination for blockchain companies and investors."
Tech Mahindra CEO and MD CP Gurnani said: "Tech Mahindra will be an equity and technology partner for Eleven01 for building up the eco-system of the blockchain district. While the equity interest of Tech Mahindra is less than 10 per cent, the IT major will empower accelerators to develop and solve market problems across its global customer ecosystem. The District will be a cluster of buildings for the 40-odd start-ups that we have invited to set up shop."
"The blockchain district is also a huge step in reskilling and right skilling the workforce of the future," he added.