History in the making at Kongara Kalan, says KTR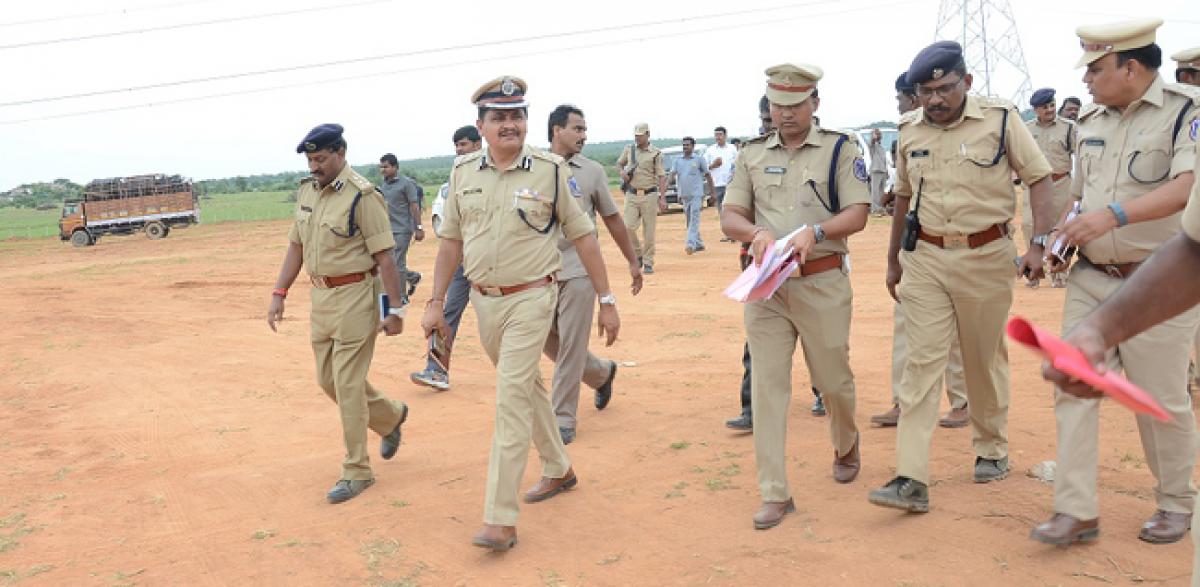 Highlights
Stating that people in large number would come from 31 districts, Rama Rao said 1,500 acres of land had been earmarked for parking only The main meeting place would be in 500 acres He said 15 additional roads were being laid using party funds
Hyderabad: Municipal Administration Minister K T Rama Rao on Sunday said the Pragati Nivedana Sabha being organised by the Telangana Rashtra Samithi (TRS) on September 2 would be a significant landmark in the history of Indian politics and such a meeting would never happen again. Talking to media after overseeing the arrangements being done at the venue Kongara Kalan Ravirala, Rama Rao said this would be the biggest ever meeting and would never have such meeting in future.
"The TRS, during the last 17 years from 2001 to 2018, organised many public meetings. Warangal meeting had 10 lakh people, but the September 2 meeting will be the biggest in history of India. About 2,000 acres of land - Kongara Kalan is being used and all arrangements are being made," said Rama Rao. He said the Chief Minister had instructed them not to cause inconvenience to people and wanted the parking place nearer to the meeting venue.
Stating that people in large number would come from 31 districts, Rama Rao said 1,500 acres of land had been earmarked for parking only. The main meeting place would be in 500 acres. He said 15 additional roads were being laid using party funds. He said that one 200 feet road, four 100 feet roads, five 60 feet roads and five 40 feet roads were being laid for the purpose. He said over 200 machines including JCBs were being used for the preparations. There would be other facilities like drinking water, 300 toilets, medical camps etc, Rama Rao added.
He said the main reason for organising the meeting on the outskirts of the city and also on Sunday was not to cause inconvenience to the people in the city. He said since the crowd gathering would be huge, the government would use every other transport available. He asked people to avoid public transport as more RTC buses would be used for the crowd gathering.
Rama Rao said the TRS had been running the government efficiently under the leadership of Chief Minister K Chandrashekar Rao. He said the TRS had turned into the best administrator from the best agitator. The Minister said the TRS had responsibility to tell the people what it had done for them during the last four-and-a-half years. "The Opposition parties are calling the meeting as 'doopidi' Sabha. Yes, we have looted the hearts of people because they are our bosses," said Rama Rao.