KCR okays one installment of DA for state staff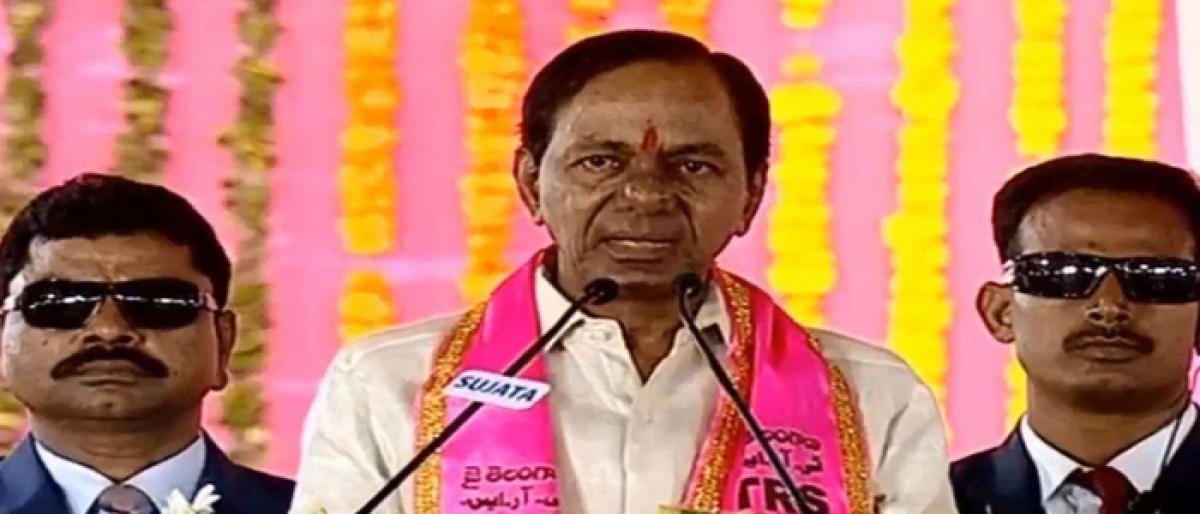 Highlights
Telangana Chief Minister K Chandrashekar Rao on Monday gave his nod for one installment of DA to the government employees The government has been pending the sanction of two DAs for eight months An official release from the Chief Ministers Office said that the Chief Minister signed on the concerned file to release 1572 per cent DA with a cumulative total of 27248 per cent with effect January
​Hyderabad: Telangana Chief Minister K Chandrashekar Rao on Monday gave his nod for one installment of DA to the government employees. The government has been pending the sanction of two DAs for eight months. An official release from the Chief Minister's Office said that the Chief Minister signed on the concerned file to release 1.572 per cent DA with a cumulative total of 27.248 per cent with effect January 1, 2018.
The Chief Minister even before his blockbuster meeting - Pragati Nivedana Sabha – began clearing administrative files. The CM's focus on clearing files created a buzz in political circles and media that KCR may go in for dissolution of state Assembly and seek early elections. Nevertheless, the CM promised to address the issues related to the state staff.
Clearing of one installment of DA appears to be one such initiative. Official sources said that the last installment of the DA will be sanctioned before the announcement of Interim Relief (IR) under the new Pay Revision Commission (PRC) which will come into effect by this year-end.