Operation SAHYOG: Kerala flood relief operations by Telangana & Andhra Sub Area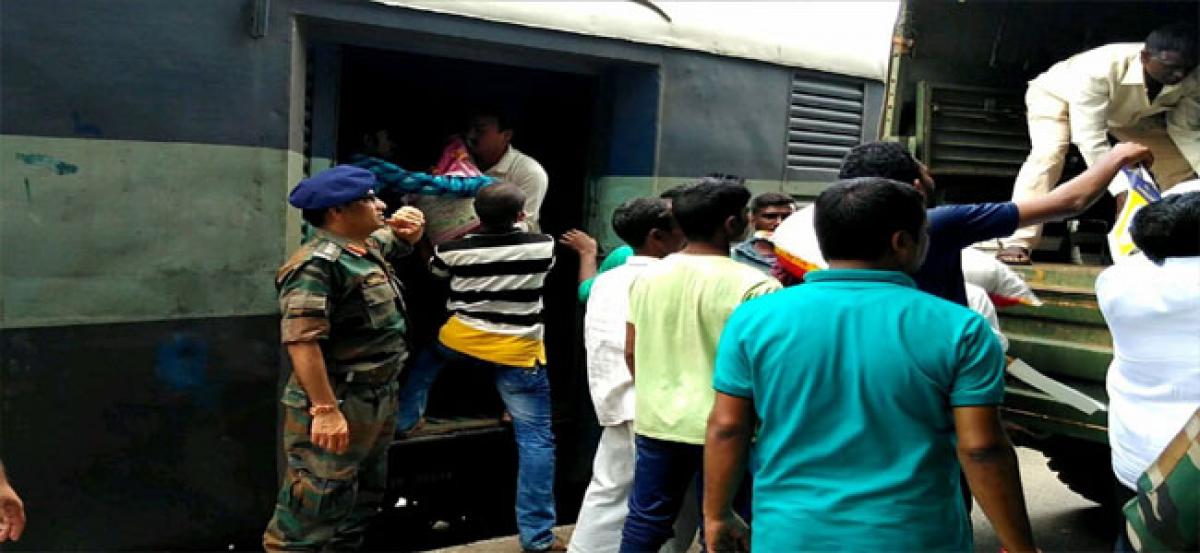 Highlights
Kerala Flood Relief Operation has already been conducted by Indian Army at various flood affected areas as part of Operation SAHYOG Headquarter Telangana Andhra Sub Area TASA is actively involved in providing Relief Materials Medical Columns for the affected areas
Secunderabad: Kerala Flood Relief Operation has already been conducted by Indian Army at various flood affected areas as part of Operation SAHYOG. Headquarter; Telangana & Andhra Sub Area (TASA) is actively involved in providing Relief Materials & Medical Columns for the affected areas.
Third batch of Relief materials of 8200 kg, which consisted of dry ration, groceries, food Items(ready to cook), clothing's, medical stores, mineral water bottles and other miscellaneous stores, which were collected by HQ TASA, was dispatched by Rail on 03 Sep 18 from Secunderabad Railway Station to Ernakulam, Kerala.
The relief Materials has reached Ernakulam on 04 Sep 18 and was handed over to Ernakulam District Authorities for further handing over to the villages, which are worst affected by the recent Kerala flood's.