Stagnant Musi turns breeding ground for mosquitoes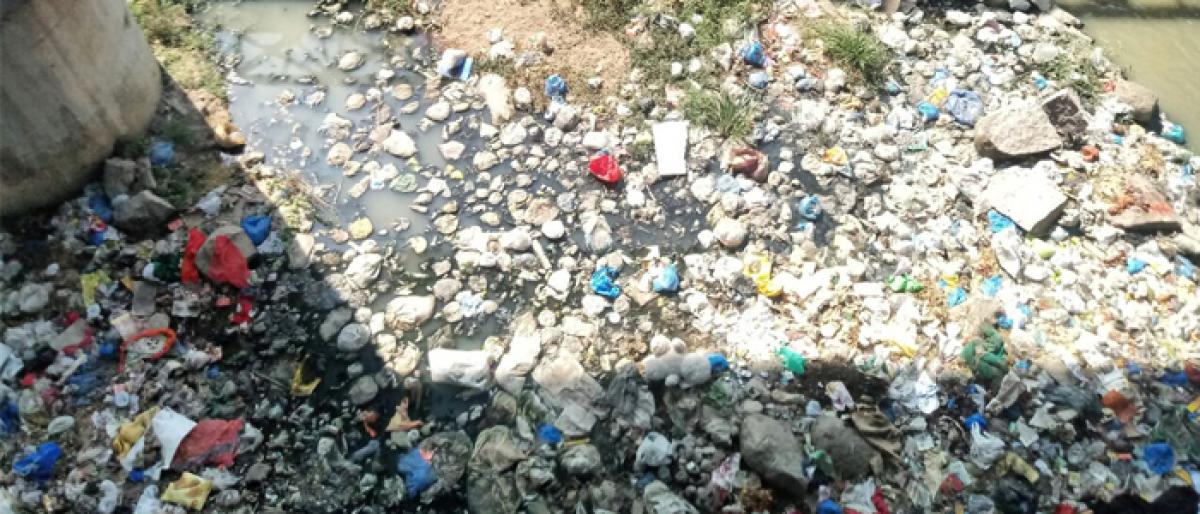 Highlights
The mosquito menace is troubling the residents in areas along the Musi river such as Caravan, Jiyaguda, Puranapul, Jummerat Bazar, Chudi Bazar Shankar Bazar, Begum Bazar, Muslim Jung Bridge and Gowliguda
Hyderabad: The mosquito menace is troubling the residents in areas along the Musi river such as Caravan, Jiyaguda, Puranapul, Jummerat Bazar, Chudi Bazar Shankar Bazar, Begum Bazar, Muslim Jung Bridge and Gowliguda.
For the past three to four months, the problem of mosquitoes increased rapidly. It is a result of insanitary condition and drain water flow into river Musi.
The drainage systems of several localities are deplorable. In recent months, there was rise in cases relating to 'dengue' infections especially among children.
It has been observed that because of the stagnant water, hyacinth and garbage dumped into the Musi river near, Shivaji Bridge, Salar Jung, Chaderghat, Nayapul there is a high rise in mosquito breeding
This could be really fatal for the people.
Raju Singh TRS president, Begum Bazar Division, Goshamahal Assembly Constituency, enquired regarding municipal staff allotted for controlling this problem, "I was shocked to hear that there were only two units of 18 members each, working on this issue for all the areas lying along river bank,
It is very disheartening to see that such a small team is working for areas covering several kilometers like from Attapur to Puranapul and Puranapul to Moosarambagh.
More shocking was, of these two units, nearly 8 to 10 members of one unit was dedicated only to work near the rubber dam/ check dam in Musi, opposite to State High Court premises and managing other large areas became the responsibility of remaining 10 members of unit which is very cumbersome for them. Adding to this, there is a meager usage of fogging in these areas.
Residents request GHMC to allot some representatives to take necessary action like allotting few more units of sufficient staff to stop this menace of mosquito breeding in all the above mentioned areas.
Dr Anjumand Nazneen (Duty Doctor) of Princess Durru Shehvar Children's & General Hospital said that, "Nearly 80 to 90 cases were resolved in Mid August to September here in Princess Durru Shehvar which indicates there is a rise in mosquitoes, Children between age group of 1 year life to 14 years also diagnosed with Dengue reason because of the mosquito bite and it is necessary to get a good treatment by getting admit which is cure in 8 to 15 days, In a serious cases patients have to be shifted to ICU and blood transmit ion is also mandatory.
So to prevent from dengue people have to maintain hygiene in surroundings and it is also observed that it's a huge rise in mosquitoes in the city."