Poshan Adbhiyan should be taken up in a festival spirit: District Collector Ch Shivalingayya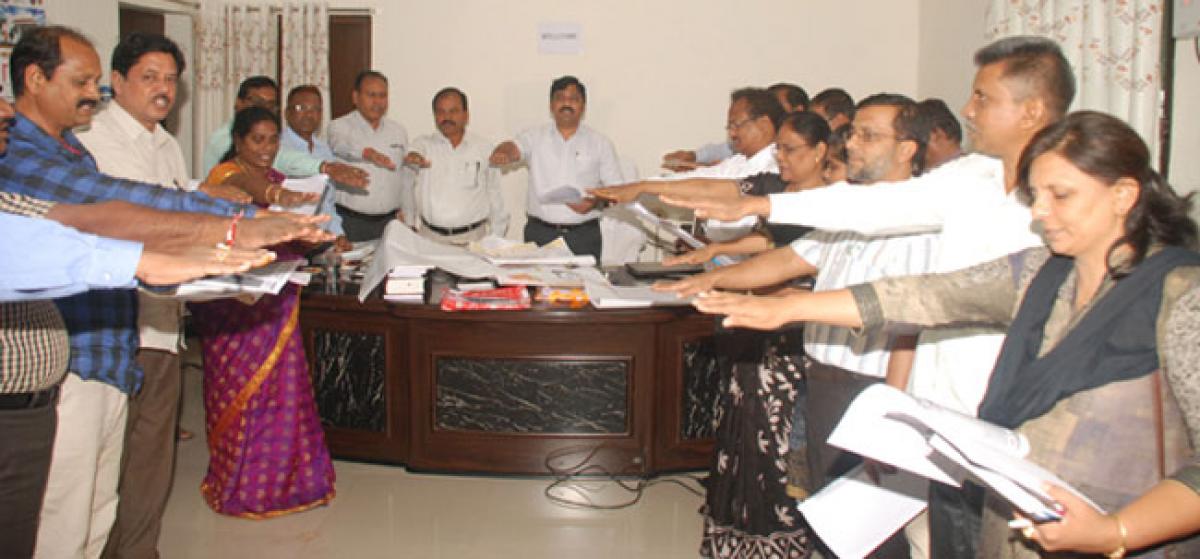 Highlights
District Collector Ch Shivalingayya mooted on Wednesday that the Poshan Adbhiyan programme by the Women and Child Welfare department should be taken up in a festival spirit
Mahbubabad: District Collector Ch Shivalingayya mooted on Wednesday that the 'Poshan Adbhiyan' programme by the Women and Child Welfare department should be taken up in a festival spirit.
Addressing a review meeting of district-level officials of various departments on 'Intinta Sambaralu' programmes, he stressed that there should be no pregnant woman, lactating mother and girl suffering from malnutrition.
The DC emphasised that officials should ensure that the beneficiaries receive quality food aided by 'Janposhan technology' and involve people from both villages and towns in the programme to be run like an agitation.
'Officials should strive for achieving a strong district by involving the special village officers, Anganwadi teachres, ASHA workers along with the mass media in taking up awareness on the importance of consuming quality food'.
He stated that simultaneously there should be focus on creation of public awareness on personal hygiene, healthy surroundings. Efforts should be made to make sure that children, girls and women don't suffer from malnutrition.
Later, he administered a 'Poshana Abhiyan' pledge to officials and released posters/booklets on the programme. Among those present were JC M David, RDOs of Thurrur, Mahbubabad Eshwarayya and Komurayya.