Ban on Junk Food sale on Campuses : Varsities fail to fall in line with UGC directive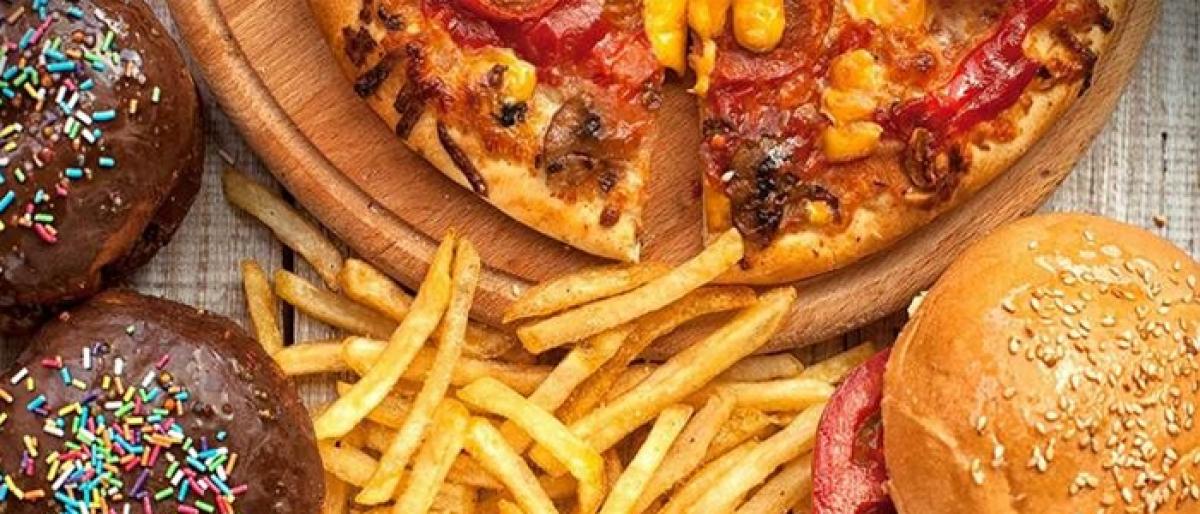 Highlights
University authorities in Telangana and Andhra Pradesh States are yet to enforce the directive of the University Grants Commission UGC to impose ban on junk food in the higher educational institutes
Hyderabad: University authorities in Telangana and Andhra Pradesh States are yet to enforce the directive of the University Grants Commission (UGC) to impose ban on junk food in the higher educational institutes.
According to sources, the UGC had earlier issued guidelines to this effect on October 20, 2016. But the authorities had failed to pay attention to the directive.
Nearly 1,150 degree and around another 400 postgraduate colleges affiliated to the State universities in Telangana and nearly 17,00 degree and postgraduate colleges in Andhra Pradesh have yet to implement the rule.
Speaking to The Hans India, a senior official from the Estate Department of the Andhra University said the university invited bids for auctioning the canteens.
University authorities would intervene only when the students complained on quality of food items or when food items are being sold at higher price.
"Following this, in several canteens on the university campuses and the degree and postgraduate colleges sale of junk food has become a common sight with both the students and authorities have not considered it a serious issue," the official said.
The UGC made it very clear that its directive was aimed at ensuring that the students are provided with healthy food for healthy learning and tackling obesity. The main objective of the instructions is to prevent lifestyle diseases.
The instructions further said, "Preventing lifestyle diseases have a direct link with excessive weight.
All the universities are requested to implement measures to sensitise the students on ill effects of junk food," it said.
In addition to the university campuses, the universities were asked to ensure enforcement of instruction in their affiliated colleges.
The UGC said that universities can serve as important data sources on students' health information on markers like body mass index (BMI)/ percentage of body weight/waist-hip ratio etc. This can help in creating awareness among students towards their health.
For this, it asked the universities to conduct orientation programmes for faculty and staff on health issues. Besides, 'Wellness Clusters' should be created by the Student's Welfare Department (SWD).
And, the Wellness Clusters should provide counselling regarding proper nutrition, proper exercise, and healthy habits, in addition to functioning as psychological support centres to the students.
Registrar of Mahatma Gandhi University in Nalgonda, Prof U Umesh Kumar, said the university had not taken any such initiative as they did not receive any such instructions from the UGC.
However, "we will check with the departments concerned to take further action," he added.
In Palamuru University at Mahbubnagar, Prof I Pandu Ranga Reddy said the university is located in a rural place and it does not even have a canteen on its campus and the food served in the hostels is not junk food, he said.
Registrar of Osmania University Prof Ch Gopal Reddy said the university canteens are not selling any junk food.
But, none of the universities either in TS and AP had so far implemented the instructions in their affiliated college, the sources pointed out.