Stray dog menace grips Apollo Hospital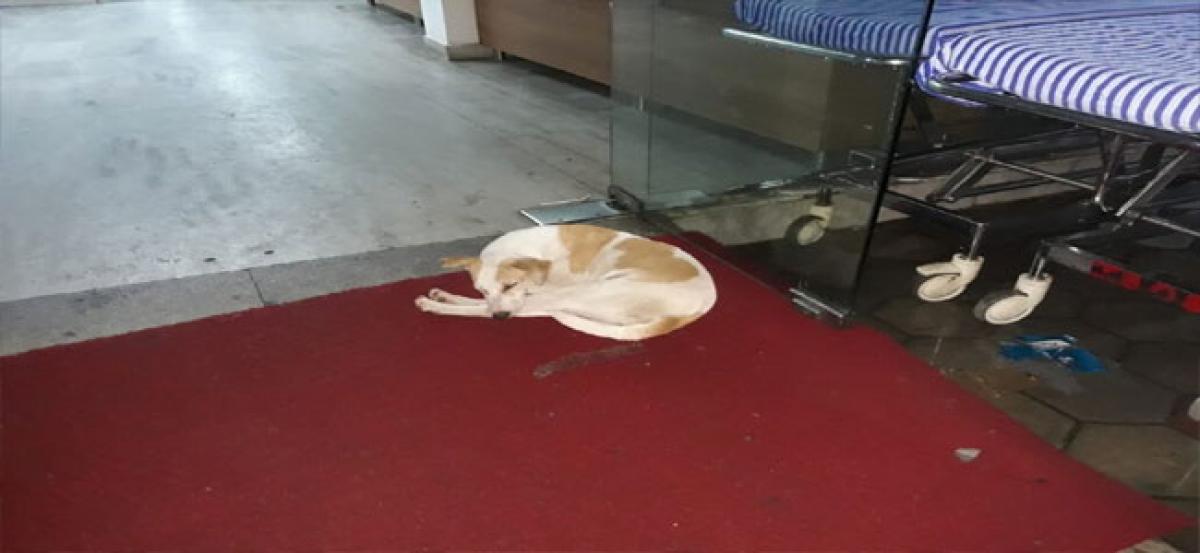 Highlights
The Apollo Hospital at road number 72 at Film Nagar as of late is getting a number of unwelcome guests stray dogs For the last three months patients are suffering and the staff at the hospital is unable to stem the dog menace
Film Nagar: The Apollo Hospital at road number 72 at Film Nagar as of late is getting a number of unwelcome guests - stray dogs. For the last three months patients are suffering and the staff at the hospital is unable to stem the dog menace.
With authorities asking the security guards at the hospital to drive away the canines out of hospital premises, the guards are having sleepless nights. Security guard Neeranjan said, "The Greater Hyderabad Municipal Corporation's dog catching squad visits twice a month but the dogs escape and return again in the night." He also added that the dog catchers must come during the night to catch them.
A set of recommendations in the Infection Control & Hospital Epidemiology book by the Society for Healthcare Epidemiology of America stated, "Animals should be kept away from high-risk patients and areas, such as newborn nurseries." Kamal Khan, a patient suffering from dengue says, "It's very scary during the night as the dogs keep howling." Pooja, an attender of Ramesh who is suffering from blood infection says, "Getting medication from the pharmacy is very scary and dangerous as a number of dogs wander around."
The interns at the Apollo Research Institute stated "It's frightening to walk down to the hospital from the hostel during night, so we usually prefer being accompanied." Apollo Hospital sees lot of patients coming from very far and the attenders tend to sleep outside under the trees or in the parking lot risking attacks from canines.