All eyes on Grand Alliance's choice of candidate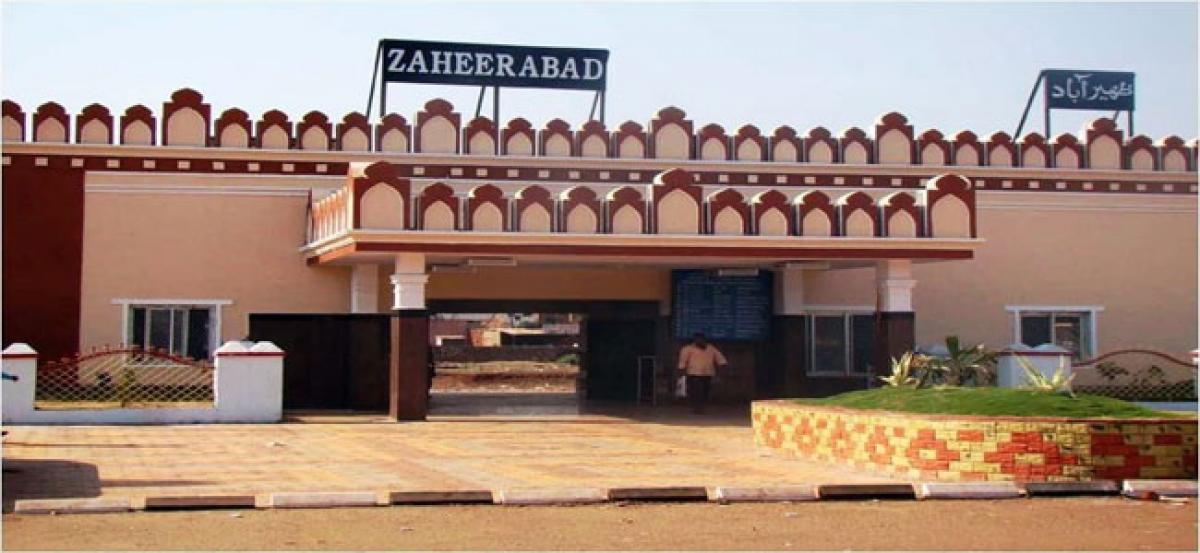 Highlights
By declaring K Manik Raos candidature in the second list of contestants, TRS has drawn battle lines for the December elections
Zaheerabad: By declaring K Manik Rao's candidature in the second list of contestants, TRS has drawn battle lines for the December elections. In case Grand Alliance (Mahakutami) announces J Geetha Reddy (Congress) as its candidate, the poll scenario may repeat the 2014 elections that created a tug of war between Manik Rao and Geetha Reddy. He was defeated by Geetha with a simple margin of 842 votes in the first elections of newly-formed Telangana State.
But according to political analysts, the TRS party has both pros and cons like inclusion of so many sops in its partial manifesto and anti-incumbency factor against KCR government, if anything is there. According to party sources, TRS chief K Chandrashekar Rao discussed with caretaker minister Harish Rao before announcing Rao's name. As his name was not included in the first list, rumours were spread that the pink party may choose a new face to field.
At present, Rao was serving as party constituency in-charge. He has been successful in reaching welfare schemes to people, introduced by TRS government. He was maintaining a good relationship with party state leaders like MLC Fariduddin. State SC & ST Commission chairman Errolla Srinivas also put all his efforts to get the ticket but all of them proved futile with the announcement of Rao's name. Another aspirant Purimi Sudheer was also disappointed with the latest development. According to political analysts, Rao got the ticket because he was a local leader who has been maintaining good rapport with the cadre compared to other aspirants.
When it comes to Grand Alliance, it is yet decide the candidate to Zaheerabad constituency, though last time Congress legislator and former minister J Geetha Reddy had significance presence in the constituency. According to reliable sources in the GA, this time the seat may be allotted to TDP as part of seat sharing and the party was making negotiations to field her from any one of the Assembly constituencies under Hyderabad Lok Sabha constituency.
Geetha Reddy had played a key role in bringing National Investment Manufacturer Zone (NIMZ) to Zaheerabad when she was serving as Minister for Major Industries. But according to political analysts, she failed to establish women's degree college at Zaheerabad town and also failed in providing minimum support price (MSP) to sugar cane farmers, sanitation system and roads to Tandas. For BJP, local youth leader from Gangwar village of Nyalkal mandal, Mallesham and business man from Alwal of Hyderabad, Arige Madhusudan are said to be in party ticket race. Ramesh has been taking public schemes, introduced by Narendra Modi government at Centre, to the people.
TDP Sangareddy district president Y Narotham is seeking party ticket from the constituency. He was defeated in 2009 elections by Geetha Reddy and was limited to third place in 2014 elections. He has been fighting against the TRS government on its failure in solving civic problems. Recently there was a rumour that he was making preparations to join TRS. According to political analysts, If the Grand Alliance allots the seat to Congress, his political situation may face trouble. CPI-M leader, Telangana Agricultural labour Association district president B Ramchander is likely to be the candidate of Bahujan Left Front (BLF). He organised some public programmes at Zaheerabad where BLF state president Tammineni Veerabhadram took part.
BY Reddy Chandrashekhar
Interested in blogging for thehansindia.com? We will be happy to have you on board as a blogger.