TITA bats for electing techie to Assembly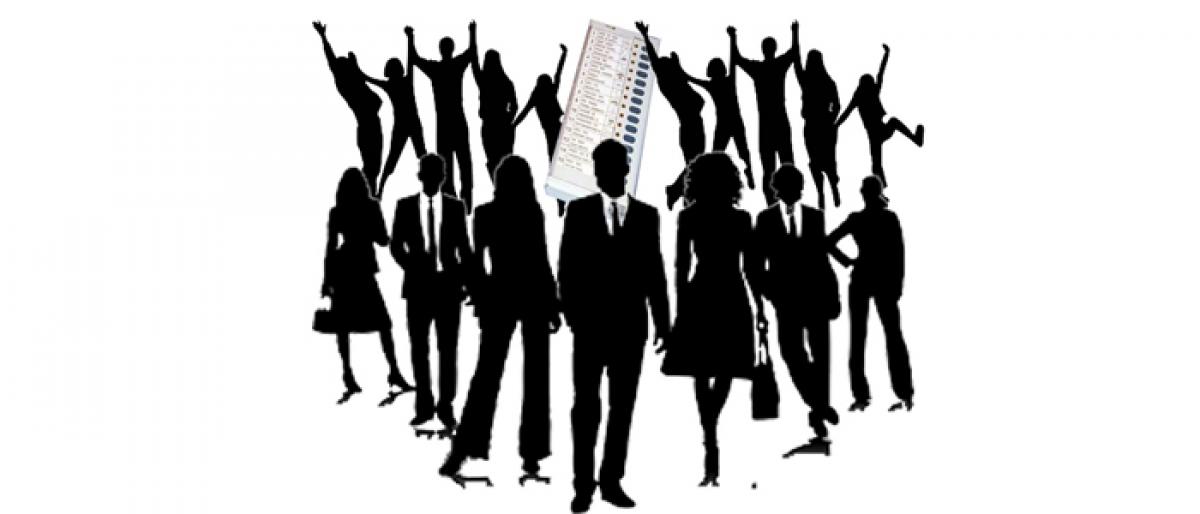 Highlights
As Telangana is going for Assembly elections, Telangana Information Technology Association TITA has sought an IT professional as a representative in the Legislative Assembly
As Telangana is going for Assembly elections, Telangana Information Technology Association (TITA) has sought an IT professional as a representative in the Legislative Assembly.
IT professionals have presented recommendations and requests to include their issues in the manifestos of various political parties. The manifesto committee chiefs have responded favourably to the TITA requests.
Despite several apprehensions on the growth of IT sector during the Telangana State formation, it has witnessed a quantum jump in its IT exports from Rs 57,000 crore in 2013-14 to Rs 93,000 crore in 2017-18.
The employee strength which was at 3.75 lakh when the State was formed has gone up to 4.75 lakh now.
TITA has submitted its requisition to Telangana Rajya Sabha member and TRS secretary-general K Keshava Rao, Congress party manifesto committee chairman Damodar Rajanarasimha, BJP, Aam Aadmi Party Telangana in-charge Priyanka Kakkar under the leadership of the TITA president Sundeep Kumar Makthala.
All the party manifesto committee chairmen said they were keen to take into account the expectations of IT and ITeS professionals. Recognizing the efforts of TITA to bring all the techies in Telangana on to one platform and solving their problems, the party manifesto committee chairmen said they would provide the required support for all the techies.
TITA President Sundeep said that the association on behalf of the IT and ITeS professionals has submitted its requisition letter with six proposals - Representation in the Legislative Assembly, support for housing, TITA Bhavan and other aspects that are needed for the welfare of the techies.
TITA would continue to address problems of the IT professionals and seek solutions, Makthala added.

TITA organising secretary Vishwak Lakkireddy, joint secretary Vaman Velugapally, GWC member Shravan Kumar and others were present while giving the representation. techie to Assembly