HC allows protests at Dharna Chowk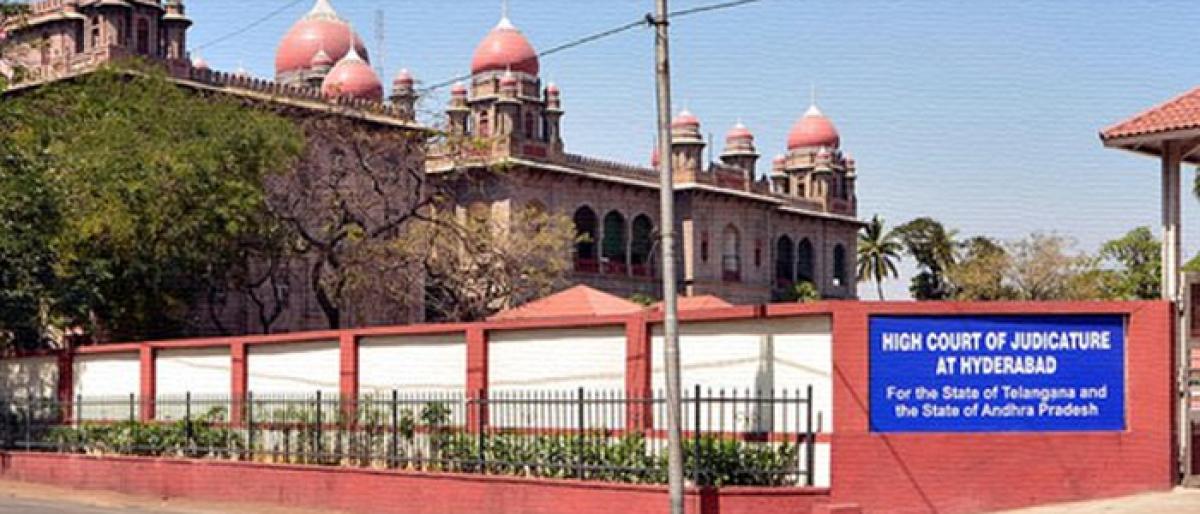 Highlights
The Hyderabad High Court on Tuesday provided interim relief by permitting political parties to stage protest at Dharna Chowk at Indira Parak The judgement was delivered by division comprising Chief Justice T B Radhakrishnan and Justice S V Bhatt
​Hyderabad: The Hyderabad High Court on Tuesday provided interim relief by permitting political parties to stage protest at Dharna Chowk at Indira Parak. The judgement was delivered by division comprising Chief Justice T B Radhakrishnan and Justice S V Bhatt.
It may be recalled that the petitioner, party-in-person, Prof Visweshwara Rao, placed his arguments before the court seeking orders from the court to the Telangana government. Former MP and Congress leader V Hanumantha Rao too filed a PIL seeking court directions to the government to allow protests at Dharna Chowk.
The petitioner contended that restricting protestors militated against the fundamental tenets of the Constitution of India and specifically the Right to Assemble peacefully without arms guaranteed under Article 19.
The Division bench on Tuesday directed the State government and its police authorities to allow protests and processions at Dharna Chowk. The bench directed the counsel, Sarat Kumar, representing the State Government to implement the orders forthwith.
The bench further averred that "Open the Chowk for six weeks from now. Let us watch the rhythm of the Constitution." The bench informed the counsel representing the State government that people have the right to express their opinion peacefully and they have the right to assemble under the supreme law of the land, the Constitution of India.
Dissent is a safety valve of democracy and choking it is unconstitutional. However, the bench confirmed that this order does not mean the people can protest at Dharna Chowk without seeking prior permission from the police authorities and therefore obtaining prior permission is necessary. The bench said that reasonable restrictions in the larger interests of the public can be imposed by the permission sanctioning authorities.
The bench did not buy the propositions submitted by the counsel representing the government that the area surrounded by Dharna Chowk is thickly populated and several corporate hospitals, educational institutions, coaching centres and residences are in the vicinity and therefore allowing protests there would cause undue inconvenience.
The bench also dismissed the argument submitted by the counsel representing the government that Saroornagar stadium is earmarked for protestors by saying: "You cannot ask a child crying at one place to go and weep at a distant place and come back calmly once his weeping is done".
The counsel representing the government further submitted to the court that there is a high probability of fringe elements infiltrating into protests and might create a law and order problem by indulging in arson, loot and other illegal activities. The bench told the counsel that: "If you have such inputs, deter it, but do not use it as a pretext for curbing the voice of the protestors."
Interested in blogging for thehansindia.com? We will be happy to have you on board as a blogger.