TRS worker killed in accident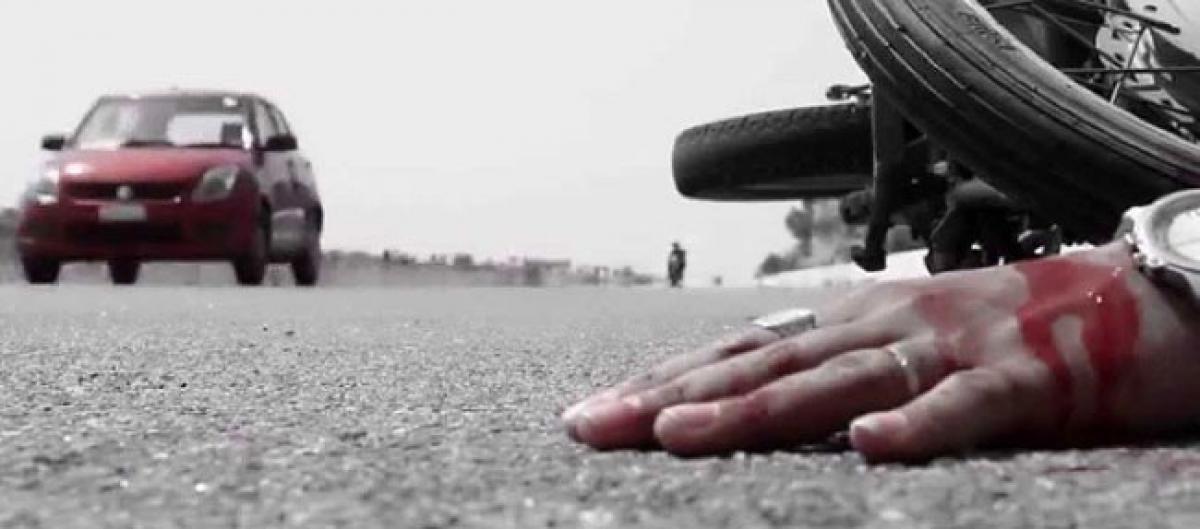 Highlights
In a gruesome accident, a TRS activist of Kalwakurthy constituency died on the spot in an accident on the outskirts of Talakondapally village on Monday
Mahabubnagar: In a gruesome accident, a TRS activist of Kalwakurthy constituency died on the spot in an accident on the outskirts of Talakondapally village on Monday.
TRS activists Vijendra Reddy (50) belonging to Julapally village was returning to his house after participating in an election campaign in Talakondapally village and a car coming in opposite direction hit his bike.
Talakondapally Sub-Inspector Suresh Yadav said the body was shifted to Kalwakurthy General Hospital for postmortem. A case was filed and investigation is on. Vijendra Raddy is survived by wife Vinoda and two sons.