Numaish set to draw huge number of visitors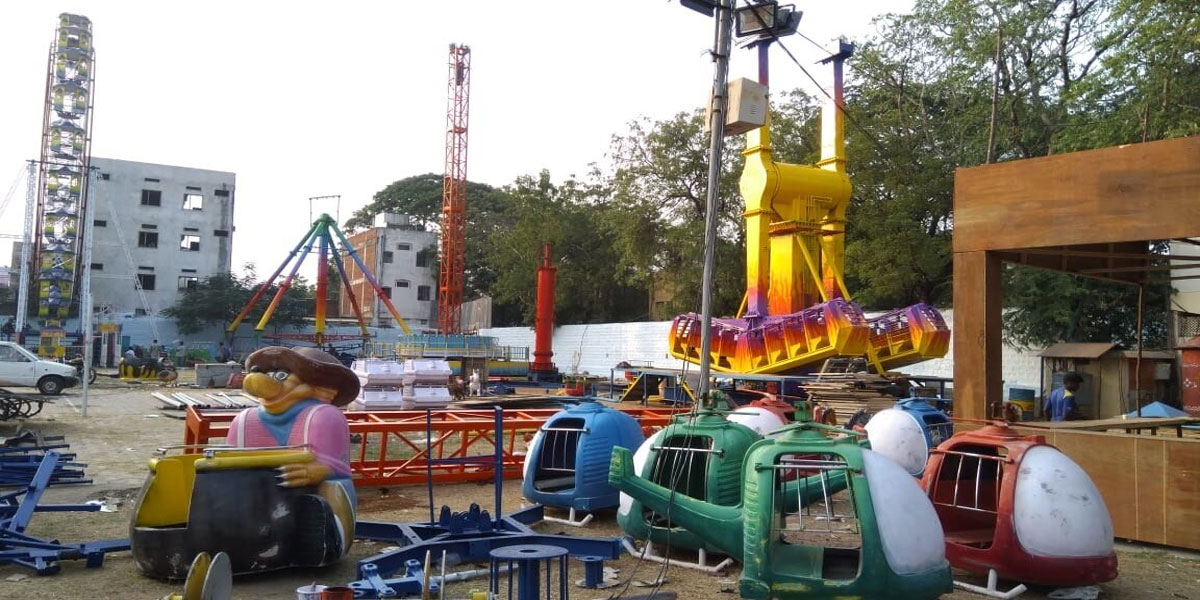 Highlights
The All India Industrial Exhibition which will start on January 1 is expected to witness a surge of 3 lakh people this year
Hyderabad: The All India Industrial Exhibition which will start on January 1 is expected to witness a surge of 3 lakh people this year. Thanks to the Metro rail route which will provide easy access to people from far-flung areas like Nagole (24 km distance with a travel time of less than an hour) and Miyapur (18 km distance with a travel time of about half an hour) to Gandhi Bhavan station. Moreover, availing of the Metro would avert any parking hassles for the families with direct connectivity from suburbs.
In its 79th year, the exhibition is likely to draw around 3 lakh more visitors following link-up with Metro Rail whose authorities have expressed their willingness to run more number of trains till the time the exhibition closes in the night hours. "The last year we witnessed 22 lakh footfalls and as we have linked up with the Hyderabad Metro Rail this year, we are expecting increase in number of visitors to 26 lakh visitors in this season," said G V Ranga Reddy, Secretary, Exhibition Society.
Also known as the 'annual consumer exhibition,' this programme remains the only event of its kind in the entire world to be organised for 45-days at a stretch starting from January 1 to February 15.
"This year the exhibition society has decided to link the event to Metro rail services for these 45-days. The last train will leave the Station at 11.30 pm during these days which will provide ample time for visitors to shop and enjoy the premises. Generally, during normal days the last train will be at 10:30 pm. This year the access to exhibition for people living in far-flung would be easier, as they can travel using Metro and by this the society is expecting more 3 lakh of visitors," said Reddy.
He also said that this year's exhibition entry fee will remain the same as last year (for Adult Rs 30 and Children below 5 years No Entry Fee). Already 2,500 stalls are installed and 90 per cent of the works are completed. About 130 internal security personnel, besides police and She Teams will be monitoring the surroundings. While 400 traffic police are engaged to control the traffic situation during the period of 45-days, besides ensuring free parking facility is provided to the visitors. An outpost of law and order police and traffic police will also be installed. There are a total of 60 CCTV cameras installed in exhibition premises and 40 CCTV cameras were installed in parking area around the exhibition, he added.