2-day conference on critical care medicine begins January 5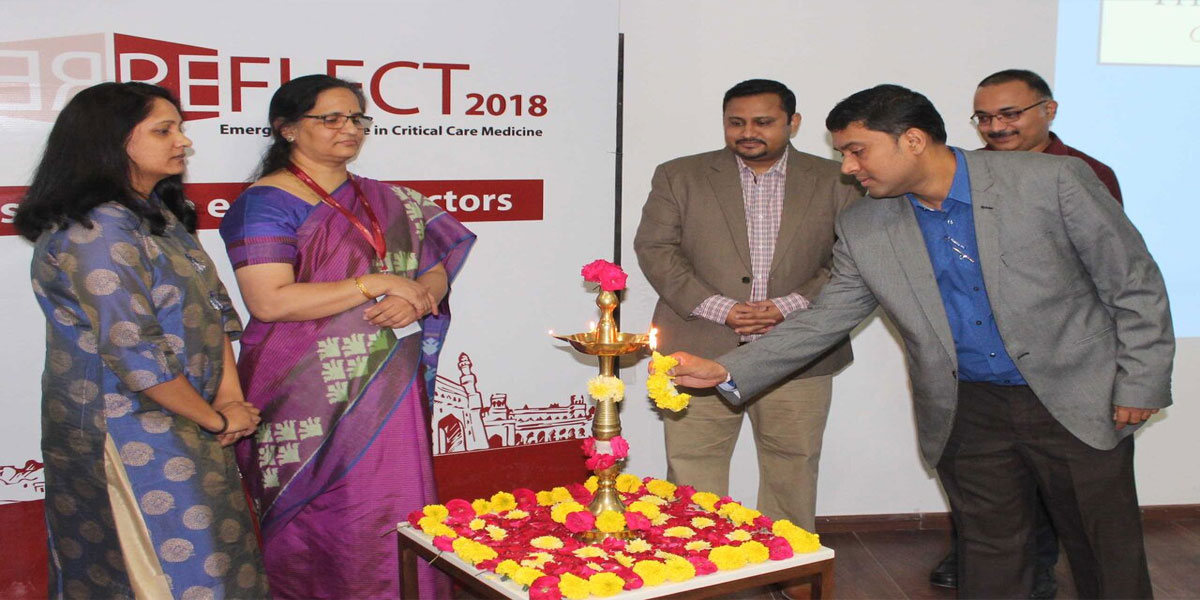 Highlights
The healthcare and treatment have been changing from time to time depending on many factors Diseases are getting more complicated and therefore therapies and management of illnesses have also evolved into complicated treatment regimes
Hyderabad: The healthcare and treatment have been changing from time to time depending on many factors. Diseases are getting more complicated and therefore therapies and management of illnesses have also evolved into complicated treatment regimes. With evolving technologies, even Indian healthcare has evolved on par with western standards. The evolution of critical care medicine as a super specialisation is one of the reasons for this. A less- known fact to public, but core to any hospital efficiency and outcomes is Intensive care unit and the Critical care specialist. Unlike what most people think, ICU is not just manned by a simple doctor, but by a team of super specialists certified after undergoing a standard training program under Indian Society of Critical Care Medicine/National Board of Examinations or Medical Council of India.
Seeing the need and importance of critical care medicine and need for more evidence-based data coming from our country to treat our patients in the best way, Citizens Specialty Hospital, department of critical care medicine, in association with the Indian Society of Critical Care Medicine (ISCCM), is conducting the second edition of REFLECT, REFLECT 2018, a programme with a novel concept of Emerging Evidence in Critical Care Medicine of the year 2018 by reviewing and discussing the best of 2018 and to analyse how well they apply to us and how current treatment in ICU can be improved. The concept is the first of its kind in India. Medical & clinical experts would share their knowledge and experience from all over India. REFLECT-2018 is a 2 Day conference starting on January 5 and concluding on January 6.
The conference began with a 2-day workshop on research analysis made easy for doctors on January 3 and 4 at Citizens Specialty Hospital. The conference was inaugurated with lamp lighting by Nilesh Gupta, zonal director American Oncology Institute & Citizens Hospitals, Prof Dr.Durga Padmaja, Department of Anesthesiology & Critical Care, NIMS and Dr Ravi Kiran, Medical Superintendent & Dr Srinivas Jakkinaboina, Head Department of Critical Care Medicine, Citizens Hospitals. This workshop will help doctors learn on how to identify a topic, collect data, ethical considerations, analysis and publication.