MLA seeks facilities for disabled in hospitals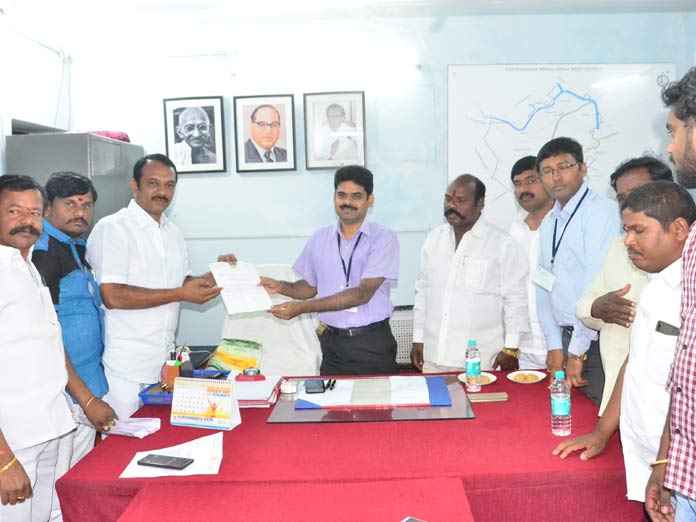 Highlights
Local MLA D Sudhir Reddy on Monday urged Ranga Reddy District Collector Lokesh Kumar to take necessary steps to ensure that physical verification certificates are issued in the hospitals of Vanasthalipuram area to the disabled for securing pensions
LB Nagar: Local MLA D Sudhir Reddy on Monday urged Ranga Reddy District Collector Lokesh Kumar to take necessary steps to ensure that physical verification certificates are issued in the hospitals of Vanasthalipuram area to the disabled for securing pensions.
During a courtesy call on the collector, Reddy said that the required facilities for the physically challenged have been found lacking in the hospital, causing a delay in receiving the pensions. The legislator raised the issue after it was brought to his notice. They also discussed several problems facing the disabled, such as the holding of the Sadaram camps twice a month. This, Reddy pointed out, was causing hardships to those coming from faraway places.
The MLA wanted the camps to be held four times in a month right from morning till evening, with a provision to check all those who come from faraway places to attend the camp. He sought steps to create facilities like CT scan in the hospital. The collector responded positively to Reddy's representation and to issue suitable orders.