Vijay Antony returns with a novel concept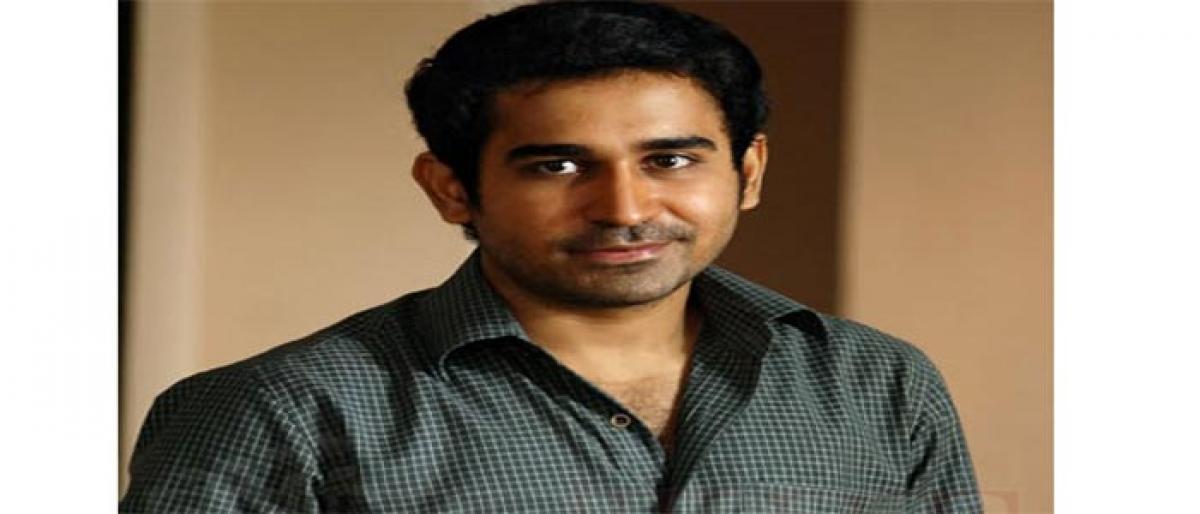 Highlights
Tamil star Vijay Antony who tasted big success in T-town with blockbuster \'Bichagadu\', is now returning with another big action film \'Indrasena\'. \'It is a different film but it will be interesting and engaging entertainer,\" says the actor, who will be romancing two her,oines Daiyana and Mahima in this thriller
Tamil star Vijay Antony who tasted big success in T-town with blockbuster 'Bichagadu', is now returning with another big action film 'Indrasena'. 'It is a different film but it will be interesting and engaging entertainer," says the actor, who will be romancing two heroines Daiyana and Mahima in this thriller.
Director G Srinivasan describes it as a 'powerful film' which would boast of powerful punchlines. Actually, Vijay Antony has expanded his market in T-town, like his peers Surya and Dhanush and distributors are willing to dole out big sums for his film.
"Even his last release 'Bethaludu' drew big openings," adds distributor Bharat Bushan who claims that Vijay knows his limitations has an actor and accordingly picks novel plots, to scale new heights in his career. "He is master in choosing refreshing themes, that is were he has an edge over other Tamil stars," adds Bhushan.