Medaram hundi counting starts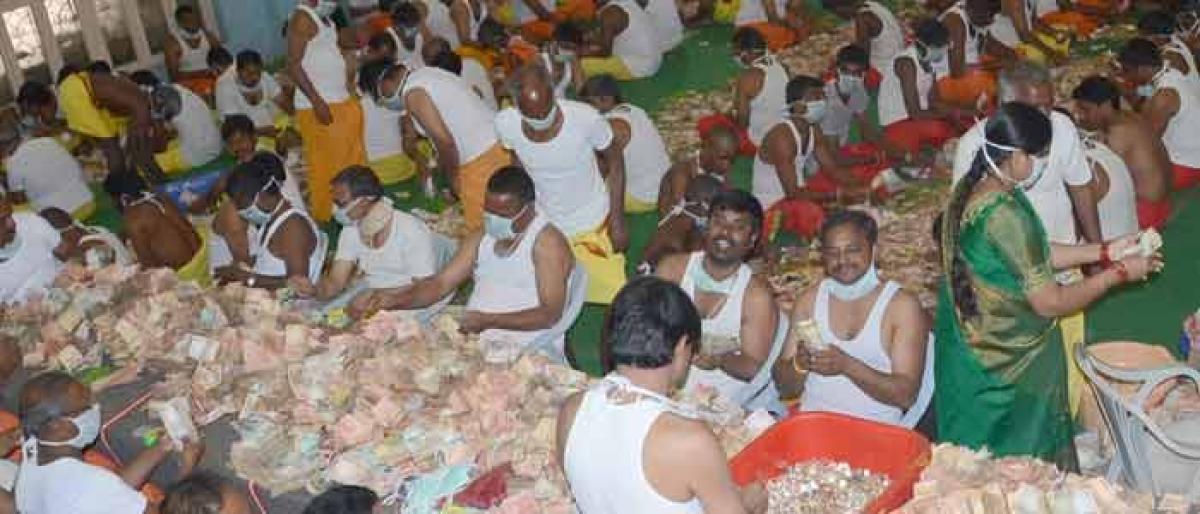 Highlights
The counting of Medaram Sammakka-Saralamma Jatara hundis has begun at Tirumala Tirupathi Devastanam (TTD) Kalyana mandapam in Hanamkonda on Tuesday. Jayashanker-Bhupalpally Joint Collector D Amoy Kumar, Endowments Department Deputy Commissioner Srinivas Rao and Medaram Sammakka-Saralamma Temple
Warangal: The counting of Medaram Sammakka-Saralamma Jatara hundis has begun at Tirumala Tirupathi Devastanam (TTD) Kalyana mandapam in Hanamkonda on Tuesday. Jayashanker-Bhupalpally Joint Collector D Amoy Kumar, Endowments Department Deputy Commissioner Srinivas Rao and Medaram Sammakka-Saralamma Temple Executive Officer T Ramesh Babu have launched the counting of the hundis.
According to the Endowments Deputy Commissioner Srinivas Rao, there were 452 hundis, 24 cloth hundis and three 'Vadi Biyyam' hundis and the counting process may take 10 days to complete. Nearly 175 Endowment staff were engaged in the task.
About 200 Satya Sai Seva Samthi volunteers will also be roped in so as ensure speedy completion of the counting. Last year, the Department earned an income of Rs 8.91 crores from hundis and this year it is expected that the income may be around Rs 10 crore, he said. On the first day, an amount of Rs 1.72 crore is counted.

Subscribed Failed...
Subscribed Successfully...