GWMC to revise trade licence fees from next fiscal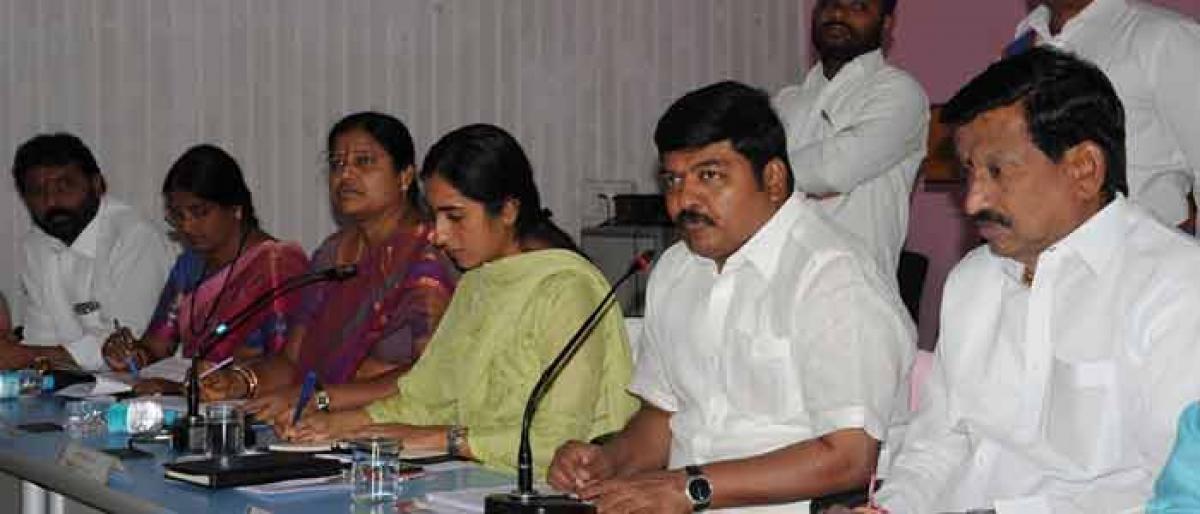 Highlights
The Greater Warangal Municipal Corporation (GWMC) was planning to revise the trade license fees and the rates of civil contracts from the next fiscal onwards. The Corporation Mayor N Narender, who chaired the GWMC standing committee meeting here on Friday, has asked the officials concerned to prepare proposals in that connection. He proposed to conduct standing committee meeting every week irrespe
Warangal: The Greater Warangal Municipal Corporation (GWMC) was planning to revise the trade license fees and the rates of civil contracts from the next fiscal onwards. The Corporation Mayor N Narender, who chaired the GWMC standing committee meeting here on Friday, has asked the officials concerned to prepare proposals in that connection. He proposed to conduct standing committee meeting every week irrespective of a prior agenda.
In all, 30 items on the agenda were approved by the committee during the meeting. The committee approved a proposal on fixing of rates of fee to be collected from households under Swachh auto driver-cum-owner scheme.
An administrative sanction worth Rs 28.75 lakhs was given to procure four VHF digital mobile stations for the use of Mayor, Municipal Commissioner, Superintending Engineer and health officer along with 61 handheld mobile sets for the field staff.
Proposals to lay a walking track at CKM College, for the development of SC burial ground at Paidipalli, for construction of CC drains, box drains, CC roads in several divisions of the GWMC were also approved.
Similarly, the committee approved the income and expenditure accounts of the corporation from April to December 2017 along with a payment of Rs 45.93 lakhs to HKM Charitable Foundation under Annapurna scheme for supplying Rs 5 meals to poor. Mayor Narender directed the officials of different wings to maintain cordial relations with the public and the corporators in order to solve public issues and execute development works in a speedy manner.
Municipal Commissioner Shruti Ojha, Additional Commissioner Ch Nageshwar, the committee members Bayya Swamy, Y Leelavathi, V Ravinder, N Swaroopa Rani, G Raju and J Vekateshwarlu, taxation officer P Shanti Kumar, health officer B Raja Reddy and others were present.