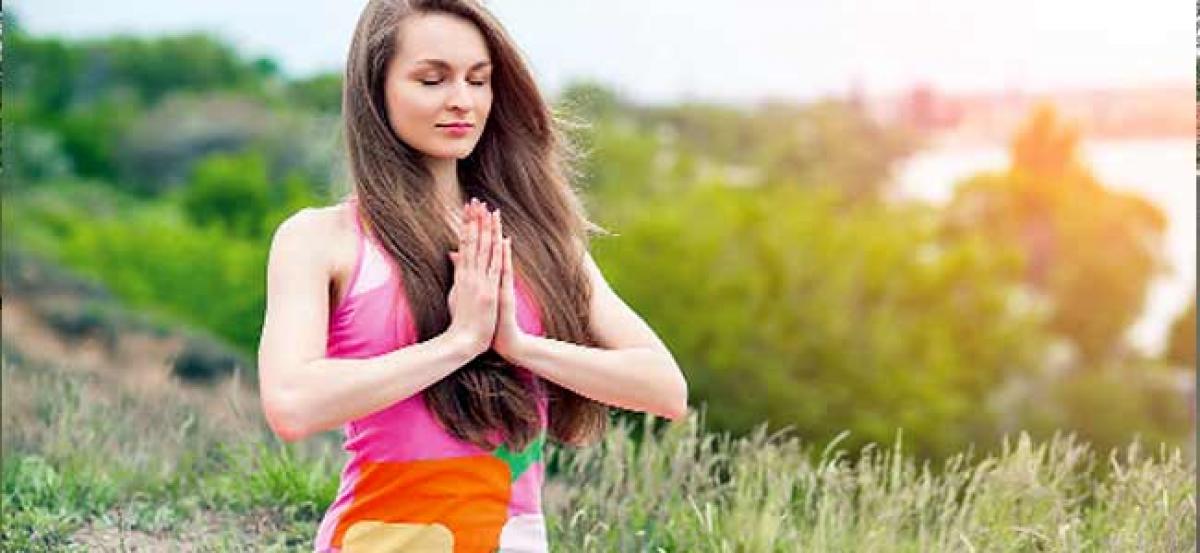 Highlights
Heartfulness Institute ushers in New Year with free online meditation masterclass
Heartfulness Institute ushers in New Year with free online meditation masterclass
On January 1, 2 and 3 2018, the global guide of Heartfulness meditation (www.heartfulness.org), Kamlesh D Patel, known as Daaji, will offer free online meditation masterclasses, 'Mastering Being'.
The 'Mastering Being' series is an invitation to begin the first day of the New Year with oneness through meditation. Daaji also addresses how to overcome stress, how to let go of negative habits, and how to feel refreshed with the Heartfulness technique of cleaning amidst life's competing demands.

The online masterclasses bring immediate, practical and effective guidance from the century-old lineage of Heartfulness right into your home and boardrooms. Each class runs between 35 and 45 minutes.
As with previous masterclasses, there is no cost to access the 'Mastering Being' series. And for those who want to continue with Heartfulness meditation after the masterclasses, HeartSpots in 130 countries are available with thousands of certified volunteer trainers.
Schedule
The masterclass can be accessed globally by anyone by registering at: www.heartfulness.org/masterclass
ON MONDAY, 1 JANUARY, RELAX AND MEDITATE
In this first masterclass, learn Heartfulness Relaxation for physical-mental coherence and calm, followed by Heartfulness Meditation on the source of light in your heart to take you deeper within.
ON TUESDAY, 2 JANUARY, CLEAN AND SIMPLIFY
In this second masterclass, be guided through a simple rejuvenative cleaning method to detox your mind. It is useful at the end of the day to let go of stress and complex emotions and will leave you feeling light and refreshed.
ON WEDNESDAY, 3 JANUARY, CONNECT WITH YOUR INNER SELF
In the third class, learn to connect with your inner self by listening to the heart's voice. Observe your deepest feelings, make wise choices, and weave your destiny.
-Registration is required and free of charge.