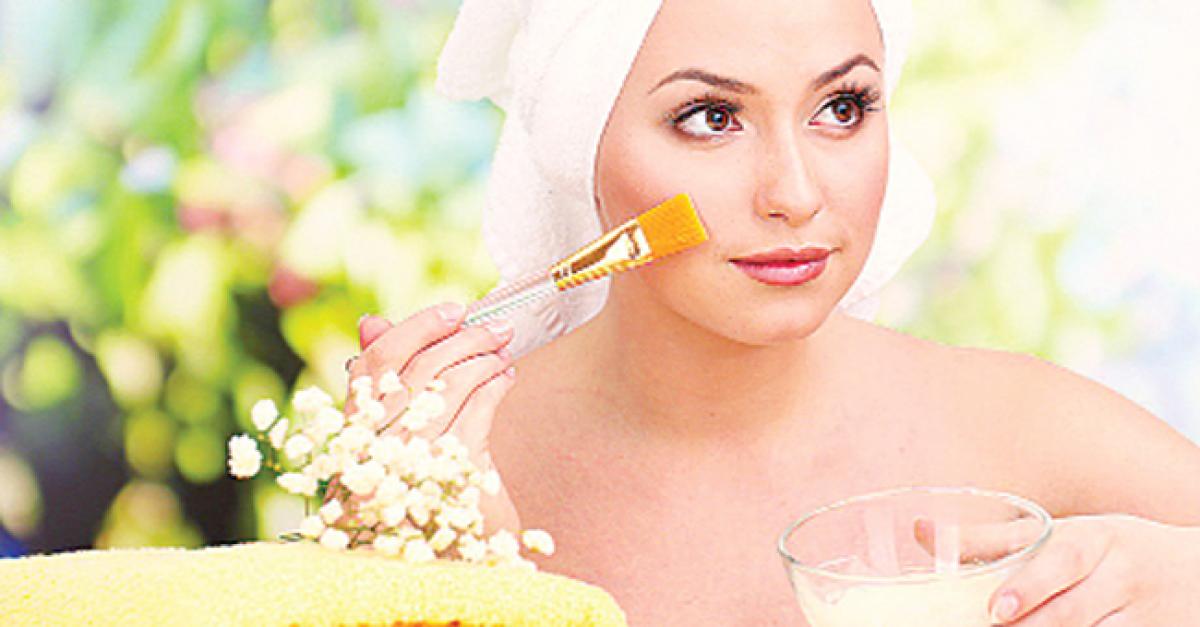 Highlights
Sandalwood is an excellent natural ingredient for oily skin The antiseptic, antiinflammatory and soothing properties controls skin blemishes, lightens dark patches or discoloration and offers a clear and fairer complexion
Sandalwood:
Sandalwood is an excellent natural ingredient for oily skin. The antiseptic, anti-inflammatory and soothing properties controls skin blemishes, lightens dark patches or discoloration and offers a clear and fairer complexion.
Add few drops of cold rose water to a tsp of sandalwood powder and mix well. Apply this paste all over the face, neck and wash off after 10 minutes. This leaves oily skin fair and glowing naturally.
Apple Cider Vinegar & Cucumber:
Apple cider vinegar (ACV) works as an excellent skin firming and oily controlling toner. Cucumber juice soothes, hydrates and gives a shine-free and luminous complexion.
To prepare this toner mix 3 tbsp of cucumber juice to 1 tbsp of apple cider vinegar. Soak a cotton with this solution and wipe your face. Let it sit for 2 to 3 minutes and then wash off with cool water. This is a best beauty secret for clear and glowing skin.
Green Tea & Mud Face Mask:
Say Goodbye to weekdays skin impurities and revive radiance with green tea clear skin face mask.
You need:
• Green Tea Water – 2 tbsp
• Clay Mud or Multani Mitti – 1 tbsp
• Lemon Juice – 1 tbsp
• Honey – 1 tsp
Mix all the ingredients well into a smooth paste. Keep in the freezer for 5 minutes. Meanwhile, cut 2 cucumber slices and keep aside. Take the cold mixture and apply a thick layer. Place the cucumber slices over your closed eyes and relax.
After the pack has dried completely, remove the pack in an upward direction using a cotton pad soaked in cold water and then wash off. This face mask gives an instant brighter complexion and healthier-looking skin.
Exfoliate with Sea Salt:
Sea salt is a great natural exfoliator for oily and dull skin. The valuable minerals present in sea salt draws impurities and extra oils from the pores, detoxifies the skin, blessing you with a clear, smoother complexion. It also helps you to get rid of blackheads and whiteheads. An easy natural beauty tip for oily and dull skin.
Method & How to Use You Need
• Sea Salt
• Honey
• A Mug of Warm Water
First wash your face with warm water. Place a tsp of sea salt and honey in your hand. Rub both the hands together and massage on your face and neck for 1 to 2 minutes in a circular motion. Rinse off with cool water to close the pores. Your oily skin looks super clean, smooth and radiant.