Go ethnic, look chic this Dasara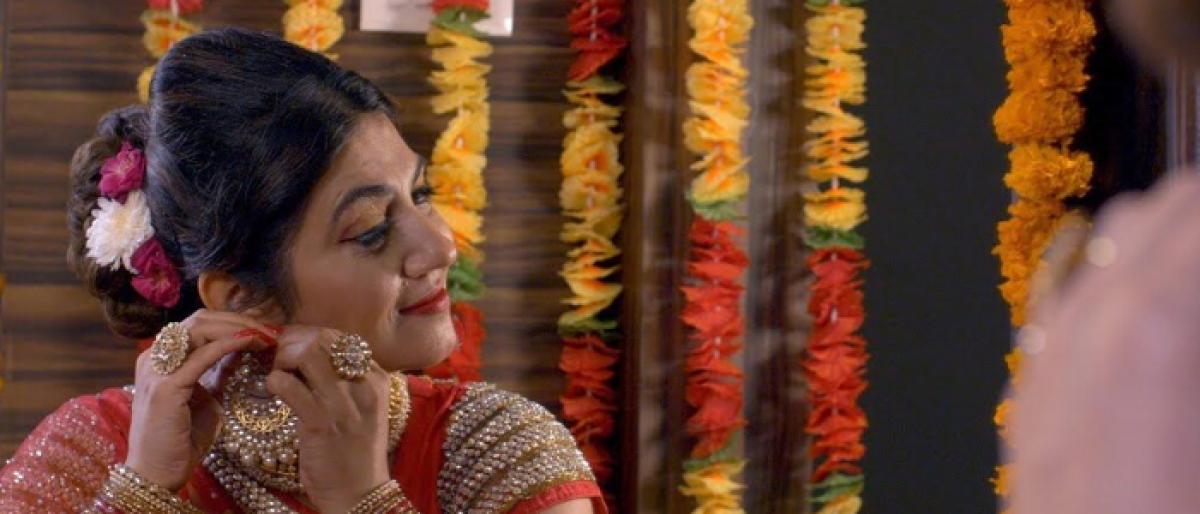 Highlights
We women love to dress up and we are ever so lucky to be Indian, as we have so many occasions to dress up for Our ethnic wear ranges from heavy embroidered lehengas and sarees to daily wear kurtis We have broken down the extensive array of ethnic wear into five levels
We women love to dress up and we are ever so lucky to be Indian, as we have so many occasions to dress up for. Our ethnic wear ranges from heavy embroidered lehengas and sarees to daily wear kurtis. We have broken down the extensive array of ethnic wear into five levels.
Sarees
Saree is the quintessential Indian ethnic wear. We grow up, subconsciously connecting any event to a saree by default, and we have good reason to do so as it fits into all forms of ethnic, be it wedding, party, office, festivals, poojas and casual gatherings. Choose to invest in cotton ikkats, indigo prints or even handloom stripes for work, whereas you can pull over a silk or a pure crepe with some embroidery in brighter colours for a wedding. Key is to differentiate between fabrics, prints, embellishment type to decide the perfect one for any occasion. For a party, you can style up your saree with a sleek metallic belt or try draping the saree with pants/leggings to look uber trendy.
Lehengas
Wedding is the apt occasion to flaunt your lehengas! The kind of lehenga you choose depends on whether you are the bride, sister or a close relative. You have a range of colours and fabrics to choose from. One can even opt for bright mulmul cotton lehenga for a simpler wedding or a festival celebration during the day. Where you tie the lehenga makes a lot of difference to your look. If you have a toned body, you can tie it below the belly button. And if you are not comfortable with showing your tummy, then try longer blouses such as peplum, roll up shirt style or even a with a front open long jacket.
Indian gowns
Coming from the western world, gowns with an Indian touch have become quite a sought-after ensemble of late. Women have one more type of outfit to wear for parties, that not only looks gorgeous but feels comfortable as well, hence the growing popularity of these gowns. Usually a fit and flare silhouette, these gowns should be chosen based on one's body shape. Round and pear body shape women should wear dramatic necklines or brighter colour near the neck, whereas inverted body shape should wear subtle necklines and muted colours near the neck. Hourglass shaped women must highlight their waistline by opting for a tighter fit and flare.
Anarkalis
With a significance of the queens wearing it, anarkali kurtis have a majestic grandeur. You can wear them for elaborate occasions such as wedding receptions to a simpler puja at home. These look best in solid colours enhanced with embroidery. Velvet, silks in rich colours are the best choices for weddings, whereas floral printed cotton mulmuls are perfect for dressy day pujas.
Kurtis
The straighter kurtis are very versatile. They come in an array of fabrics, patterns and lengths. The dressing rules remain pretty much similar. Richer fabrics for dressier occasions and lighter fabrics for casual occasions such as work or daily wear. The length of the kurti is a key factor. Longer and shorter kurtis draw more attention, especially when teamed with palazzo, cigarette pants or dhoti pants, so these are perfect for dressy occasions. And knee length ones appropriate for office.
- Bhavya Chawla